Green Living
There are many ways we can all help make our community a better place to live. Below are some ideas to get you started.
Reduce your use
Reducing your water, energy and waste by making small changes in your daily life can make a big difference to our community and environment.
Make your home more energy efficient:
Duke Energy offers free home energy checks, which provide a detailed breakdown of your home's past and current energy usage and a free energy efficiency kit. The Home Energy Check report is customized for your home so you can review specific tips on how to save energy and lower your electric bill. The check can be completed online, over the phone, or in person at your home.
Visit the Duke Energy website to learn how you can save with their: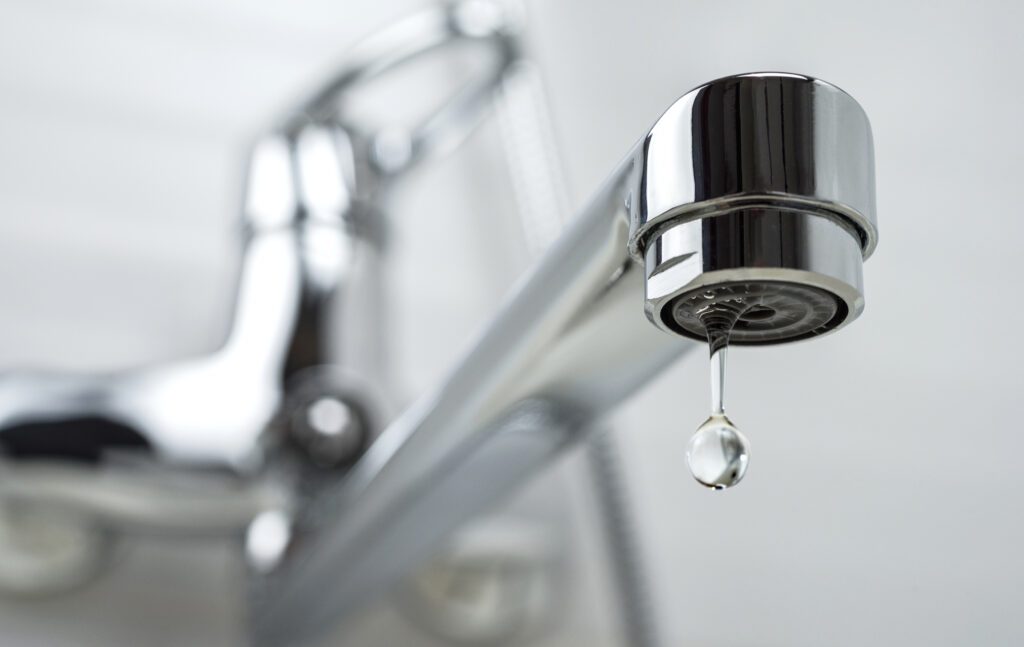 Water reduction rebates:
The Tampa Bay Water Wise program offers 11 rebates for residential and non-residential customers who purchase or implement new water saving devices and measures on or after March 1, 2020. Learn more about how to save money by saving water.
Waste reduction:
---
Recycle at your home and business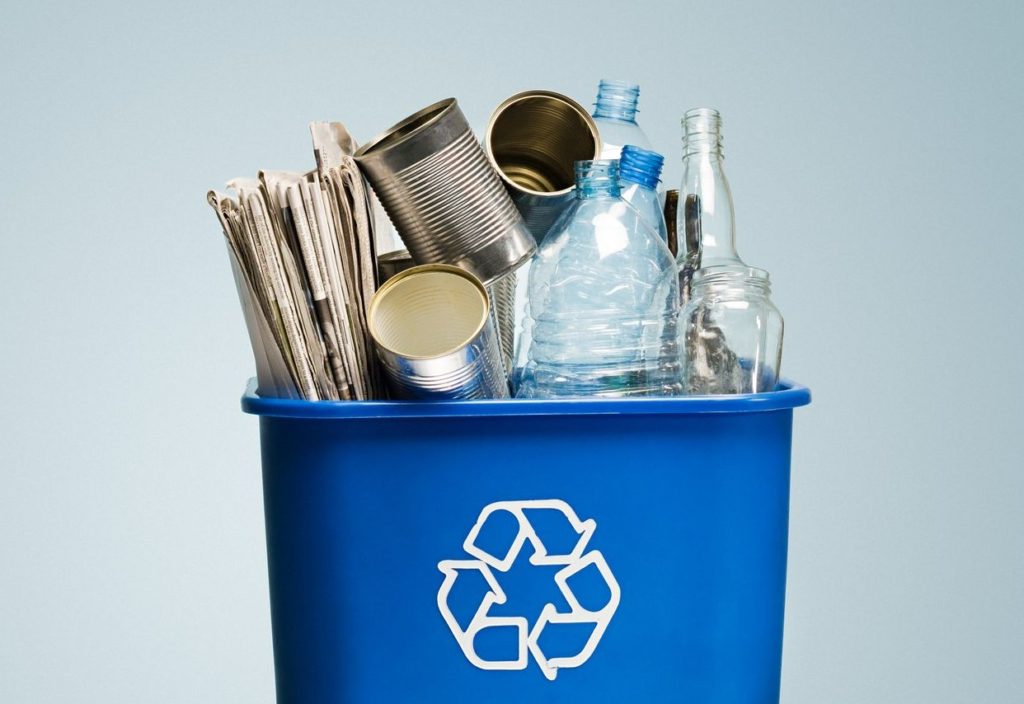 In addition to keeping waste out of our landfills, recycling also reduces the greenhouse gas emissions that pollute our air and contribute to climate change. According to the U.S. Environmental Protection Agency (EPA), the reduction in solid waste from paper and paperboard recycling alone in the U.S. in 2018 saved more than 155 million metric tons of greenhouse gas emissions from entering our environment. That's the equivalent of the emissions that could be reduced from taking 33.5 million cars off the road for one year.
Learn more about recycling in Pinellas County with these resources:
---
Build responsibly
Are you building a business or home? Learn more about green building practices.
Read the U.S. Department of Energy's Solar Energy Guide for Homebuilders.
---
Consider going solar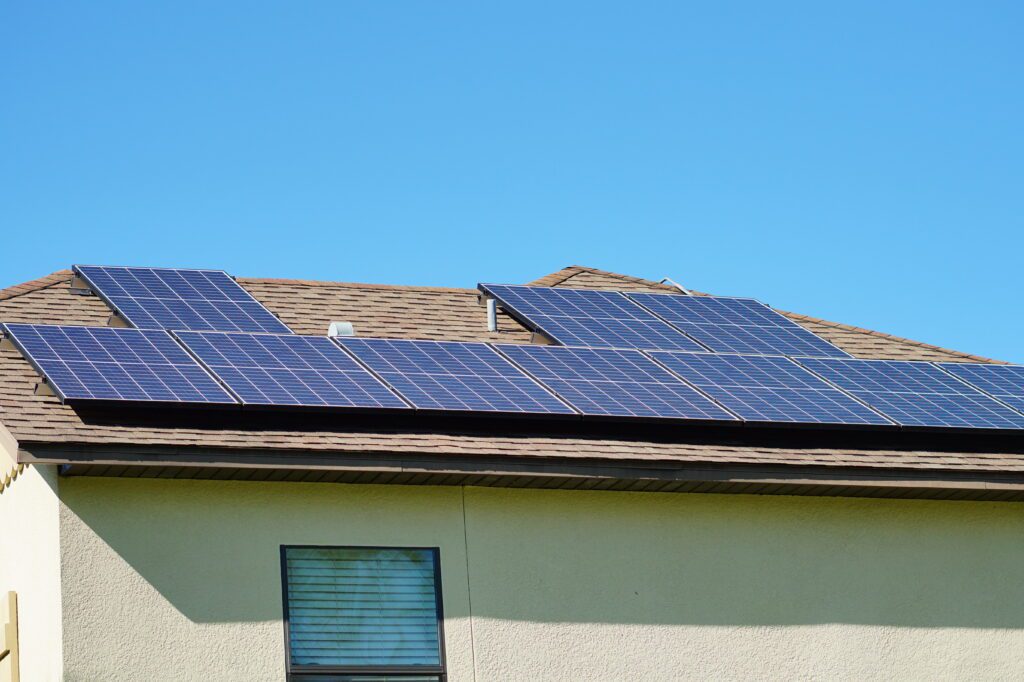 Solar energy production is growing rapidly in Florida, helping to reduce greenhouse gas emissions and save residents and businesses money on energy costs. If you're interested in installing solar panels at your home or business, the resources below may help:
Federal Solar Tax Credits
Home and business owners who install solar panel systems can save on installation costs through federal solar tax credits. A tax credit is a dollar-for-dollar reduction in the amount of income tax you would otherwise owe.
Tax credits for homeowners
The federal residential solar energy credit is a tax credit that can be claimed on federal income taxes for a percentage of the cost of a solar photovoltaic (solar panel) system paid for by the taxpayer.
In August 2022, Congress passed an extension of this tax credit, raising it to 30% for the installation of systems between 2022-2032. It will decrease to 26% for systems installed in 2033 and to 22% for systems installed in 2034. The tax credit expires starting in 2035 unless Congress renews it.
There is no maximum amount that can be claimed.
View the Homeowner's Guide to the Federal Tax Credit for Solar Photovoltaics
Tax credits for businesses
There are two tax credits available for businesses and other entities like nonprofits and local and tribal governments that purchase solar energy systems:
The investment tax credit (ITC) is a tax credit that reduces the federal income tax liability for a percentage of the cost of a solar system that is installed during the tax year.
The production tax credit (PTC) is a per kilowatt-hour (kWh) tax credit for electricity generated by solar and other qualifying technologies for the first 10 years of a system's operation. It reduces the federal income tax liability and is adjusted annually for inflation.
Generally, project owners cannot claim both the ITC and the PTC for the same property. However, they could claim different credits for co-located systems, like solar and storage, depending on what further guidance is issued by the IRS.
Solar systems that are placed in service in 2022 or later and begin construction before 2033 are eligible for a 30% ITC or a 2.75-cent-per-kilowatt-hour PTC if they meet labor requirements issued by the Treasury Department or are under one megawatt in size.

Learn more about solar tax credits for businesses and nonprofit organizations
Solar Co-op Programs:
Solar co-op programs allow residents to save on solar installation costs through bulk discounts and get one-on-one support throughout the installation process. Learn about local solar co-op programs through Solar United Neighbors (SUN)
Financing through Solar and Energy Loan Fund (SELF):
The nonprofit Solar and Energy Loan Fund offers low-interest-rate financing for solar equipment installation and other home improvements to make your home more energy efficient. SELF's solar loans require no minimum credit score, no income limits and no minimum asset or home equity. Learn more about solar financing with SELF.
Community Solar through Duke Clean Energy Connection Program:
If you're interested in saving money with renewable energy but are not able to install solar equipment on your property, you can still benefit from solar energy through the Duke Clean Energy Connection community solar program. The program allows customers to subscribe to clean energy in Florida and save money on their electric bills while helping to reduce greenhouse gas pollution in Florida.
Learn more about community solar
Other Solar Energy Resources:
---
Consider an electric vehicle
Making the switch to an electric vehicle can dramatically reduce your carbon footprint, and it can save you money in fuel and maintenance costs, too! Learn more about electric vehicles
---
Get involved
Pinellas County Volunteer Opportunities
View Pinellas County government volunteer opportunities
Other Community Volunteer Opportunities
Environment & Wildlife
Other Causes
Search for local volunteer opportunities by topic on VolunteerMatch:
Search for local volunteer opportunities via Volunteer Florida