BCC approves funds for 270 affordable homes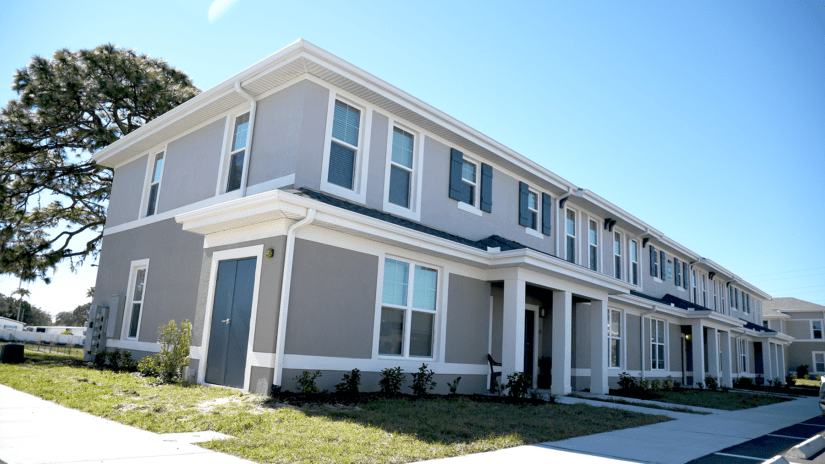 The Pinellas County Board of County Commissioners approved funds for two affordable housing projects that will add another 270 units for county residents in the next few years.
The Commission gave conditional approval of Penny for Pinellas funds to support a new rental community in South St. Petersburg and approved funds from the State Housing Initiative Partnership Program (SHIP) to rehabilitate six units in Lealman for persons with special needs.
Fairfield Avenue Apartments, 3300 Fairfield Ave. S., St. Petersburg, will provide 264 affordable homes with all units set aside for those earning less than 120%, 80% or 50% of the area median income. The County will provide $5.6 million from the Penny for Pinellas for land and construction costs. The project is also supported by a loan from the United States Department of Housing and Urban Development (HUD) and the St. Petersburg CRA.
Homes for Independence, will fund renovation of six units located at 1000 79th Ave. N., 8211 12th Way North, and 3890 7th Ave. N., in the Lealman area, using $386,198 in SHIP funds. The units will be set at affordable rates for persons with special needs.
Eagle Ridge ribbon cutting in Tarpon Springs May 18
The Tarpon Springs Housing Authority and developer Norstar are also hosting a ribbon cutting event on Wednesday, May 18, at 11 a.m. to celebrate last year's successful opening of Eagle Ridge, a 71-unit affordable apartment community.
The development, located at 721 Mango Circle, was supported in part through Pinellas County's HOME and HUD Neighborhood Stabilization Program 2 (NSP2) funds.
Pinellas County affordable housing overview
The County has approved more than 1,100 affordable homes for funding support with the renewed Penny for Pinellas in the past two years alone, with many currently under construction by local developers. The voted-approved Penny sales tax helps cover the land and other authorized costs for residential developments where some or all units are reserved at affordable rates.
Other affordable housing projects receive County support through local, state and federal programs in partnership with the Pinellas County Housing Finance Authority, Pinellas County Housing Authority and other agencies.
The County has also joined with Forward Pinellas and the cities of St. Petersburg, Clearwater, Largo and Pinellas Park in the Advantage Pinellas Countywide Housing Compact, an agreement to develop and implement long-term solutions to housing affordability.
Pinellas County has committed an estimated $80 million from the Penny sales tax to support development of affordable housing over the next decade.
For more information on countywide affordable housing programs, visit advantagepinellas.org/homes-for-pinellas/. For a list of resources to help renters and others struggling with housing affordability, visit https://rent.pinellas.gov.
Other BCC Actions: EMS Professionals of the Year recognized
Chairman Charlie Justice read a proclamation recognizing Emergency Medical Services Week, and the Board recognized the 2022 Pinellas County EMS Professionals of the Year. Those honored included Pinellas County Regional 911 Public Safety Telecommunicator III Sarah Walsh as the Emergency Medical Dispatcher of the Year, St. Pete Beach Fire Rescue Firefighter/Paramedic Brian Peterson as the Emergency Medical Technician of the Year and Palm Harbor Fire Rescue Firefighter/Paramedic Robert Krayer as the Paramedic of the Year. A video highlighting their accomplishments can be seen here.