Palm Harbor Museum opens Living Landscape addition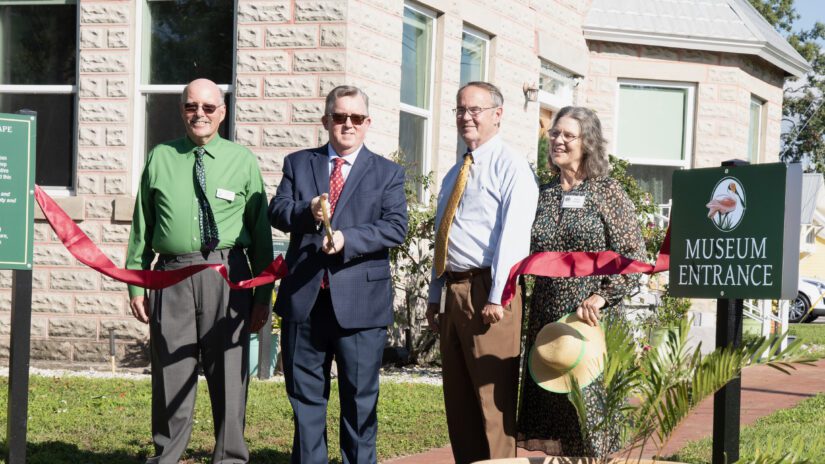 Pinellas County Government, the Palm Harbor Museum and Keep Pinellas Beautiful held a ribbon-cutting ceremony on Thursday to unveil a new Living Landscape with native Florida plants surrounding the historic location.
The introduction of these trees, shrubs and flowers will support insect and bird habitats in the area.
New signage will turn the gardens into an outdoor classroom, educating museum visitors about plants of the area and guiding them on how to create Florida native gardens of their own. This space allows residents to learn about the county's rich history and relationship with nature outside of the museum's hours.
"What we noticed is a lot of people come by the museum when we're not open," said Bob Fortner, president of the Palm Harbor Historical Society. "Now, they can come have a picnic in this area. They can walk around and learn about the history of the property, the history of the museum, at any time of the day."
The project was funded through MSTU Special Projects Funding, which supports projects that enhance community and neighborhood opportunities in unincorporated Pinellas County.
"This is just one more way that the folks here are telling the story of Palm Harbor and what it was like," Board Chairman Charlie Justice said. "It's not just with the exhibits inside the building that are incredible, and everyone should visit, but outside with some of the natural exhibits that everyone can see."
The mission of the Palm Harbor Museum is to collect, preserve, interpret, and share the heritage of the Palm Harbor area within the context of Pinellas County and Florida history. The museum is open Thursday-Saturday from 10 a.m. to 2 p.m. and is free to the public.
Keep Pinellas Beautiful, an affiliate of Keep America Beautiful, has a mission to conserve and beautify our natural environment through community engagement and education. For more information on how to help clean up and green up your community, visit https://www.kpbcares.org/.