Pinellas County Utilities offers rebates to homeowners for sewer pipe inspections and replacements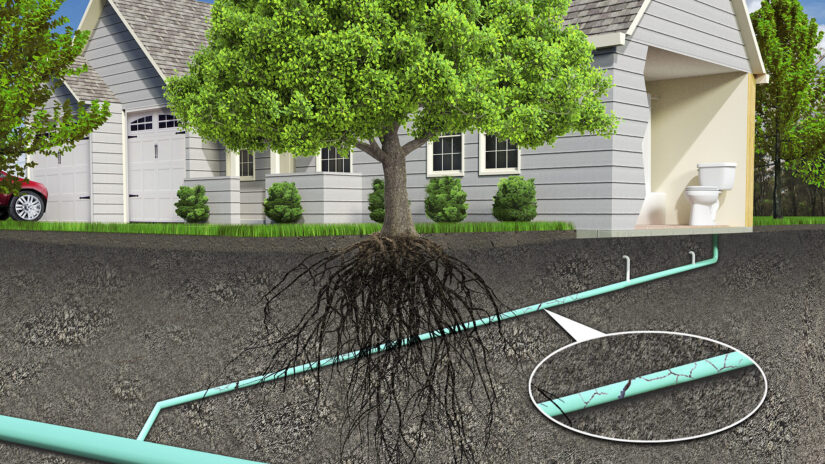 Pinellas County Utilities today announced that eligible sewer customers who own single-family home properties and follow program guidelines can apply for rebates to inspect and fully replace or rehabilitate their private sewer lateral (PSL). Eligible sewer customers can receive 100% up to $350 of the inspection cost and 50% up to $3,500 of the replacement or rehabilitation cost.
The PSL Rebate Program was created to encourage property owners to fix the pipes that carry wastewater from their properties to the public sewer collection system. The goal is to prevent sewer system overflows caused when heavy rains seep into broken or cracked private and public sanitary sewer pipes and systems.
"Most people do not know that owning a home also means they own a part of the sewer system – their private sewer lateral," said Megan Ross, Pinellas County Utilities director. "Just like a roof, that pipe only lasts for so long before it begins to leak and eventually fail, which could result in costly damage to their home. In the meantime, rainwater can get into the pipe and overwhelm our sewer systems. I encourage all Pinellas County Utilities sewer customers to take advantage of the program and get their pipes inspected today."
Eligibility
One-time rebates are for Pinellas County Utilities customers who meet the following criteria.
The customer owns a single-family home property in the Pinellas County Utilities service area.  
The home's PSL connects directly to the Pinellas County sanitary sewer system.
The customer does not owe money to Pinellas County through any liens or unpaid fees. Liens and fees can be checked at Pinellas County Public Records (mypinellasclerk.org).
The customer hires a Pinellas County Construction Licensing Board certified or registered plumber to perform the inspection and, if needed, fully replace or rehabilitate a defective PSL.
The certified or registered plumber completes the PSL inspection on or after Oct. 1, 2022. 
The customer completes an online application using the Pinellas County Access Portal. First-time users of the Access Portal will need to create an account.
The customer submits a complete rebate application within 90 days of work being completed.
Rebates will be provided on a first come, first served basis while funds are available.
The rebate program is one component of a larger Wastewater Collection System Program developed by Pinellas County Utilities and approved by the Board of County Commissioners. For more information on the Private Sewer Lateral Rebate program, please visit privatesewer.pinellas.gov Pinellas County Utilities Business & Customer Services at (727) 464-4000.