Building, Transportation and Zoning Fees
Important Fee Updates
The Pinellas County Building and Development Review Services fee schedule has been updated for 2023. *Building fees start on page 642.
Changes include:
Consolidated fees to make our permitting system easier to use.
A revised technology fee to provide you with enhanced services, such as electronic plan review, online queuing and virtual inspections.
A credit card convenience fee of 2.25% and a check convenience fee of $1.50, with American Express and Discover cards now accepted.
Building fees that will remain consistent with standard cost of living increases, which typically are 3% annually.
If you have any questions, please visit our department webpages or call our office at (727) 464-3888.
Payments
All fees can be paid on the Pinellas County Access Portal, all credit card types are currently accepted. For assistance on making payments, view "how to make a payment."
Service Area: Unincorporated Pinellas County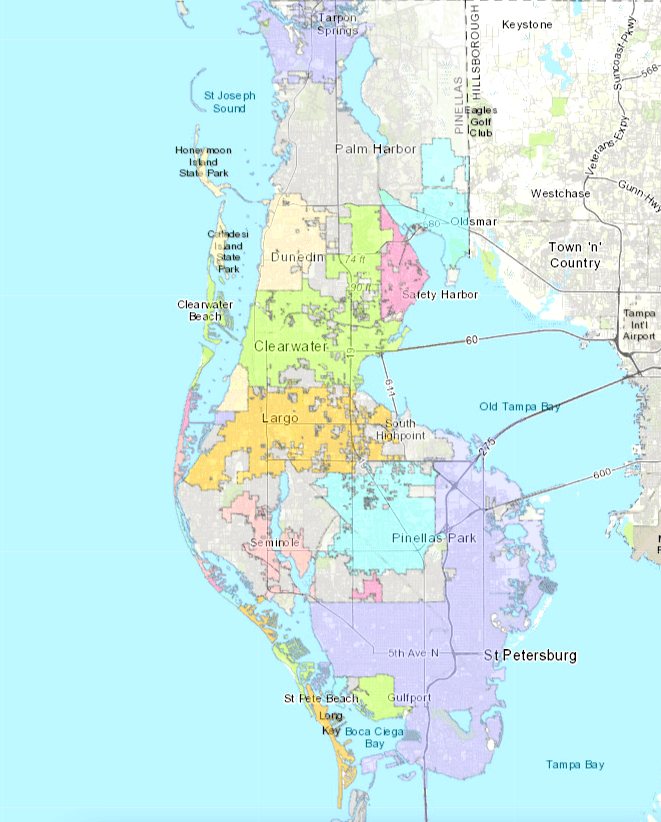 Check for Service Area