Coastal Management Program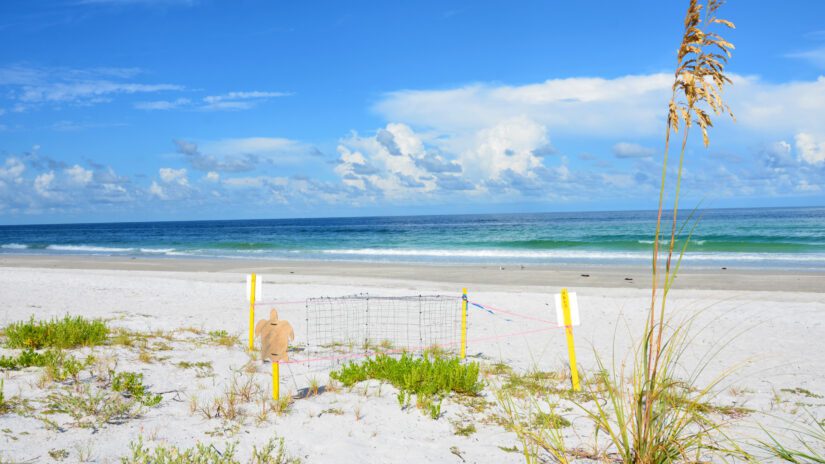 Pinellas County is a peninsula with 35 miles of sandy beaches on 11 barrier islands. The sand is what attracts visitors from across the world and is vital to our way of life and our economy. The long-term management of the county's coastline involves shore protection programs, dune enhancements, monitoring and extensive partnering with beach communities, and state and federal agencies.
There are 12 beach municipalities on the Pinellas County barrier islands. They are responsible for short-term maintenance such as raking and cleaning, swim buoys and local ordinances regarding the use of their beaches.
Benefits of Beach Nourishment
Prior to beach nourishment, many beach municipalities had thin, non-protective beaches or no beach at all. Over successive nourishments, the beaches from Clearwater to St. Pete Beach have been built up with an additional 10 million cubic yards of sand. The preservation of the beaches is essential in maintaining the quality of life that residents value and which attracts visitors throughout the year.
Storm Protection — A wide stable beach is important to protect houses and infrastructure.
Tourism — In 2015, beach tourists spent $2.3 billion in Pinellas County alone.
Employment — In 2015, 47,000 jobs were supported by beach tourists.
Environment — Nesting for sea turtles, and foraging and nesting ground for shorebirds and seabirds
Funding
Beach nourishment projects in Pinellas County are typically funded 65% from the federal government (Army Corps), 17.5% from state government (Florida Department of Environmental Protection) and 17.5% by Pinellas County (Tourist Development Tax). One half of 1% of the tourist development tax is set aside annually for beach projects, generating nearly $5 million per year.
Beach Projects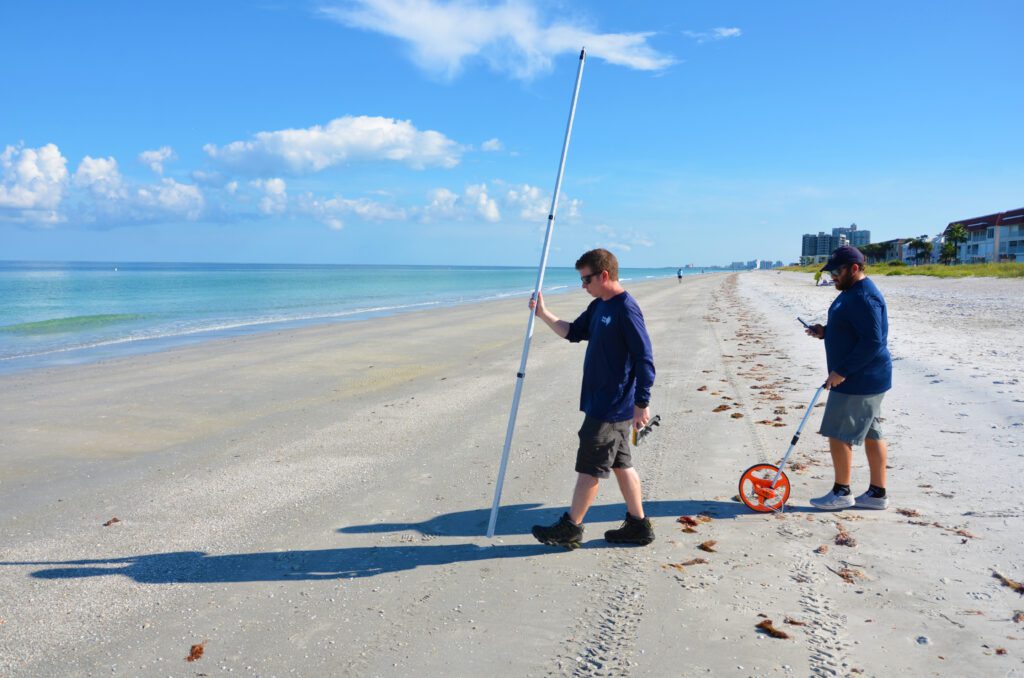 Additional Information
To report fishing violations and injured or dead marine mammals and sea turtles, please call (888) 404-3922.