22nd Avenue S. (51st Street to 34th Street) Roadway Improvements
Last updated on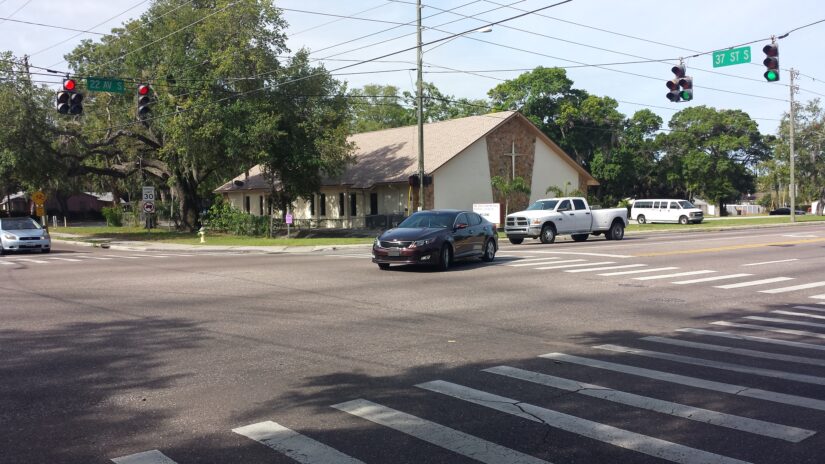 Project ID
000087A
Project Location
22nd Avenue S. (51st Street to 34th Street)
Project Status
Construction: In progress
Project Overview
This project consists of milling and resurfacing 22nd Avenue South from 51st Street to 34th Street, with road widening to add a left turn lane for Thurgood Marshall Middle School, drainage improvements in the widened segment, and sidewalk on both the north and south sides of the roadway.
The City of St. Petersburg will relocate some underground utility lines as part of the project. Improvements to the signalized intersections will be completed in a second phase.
Project Location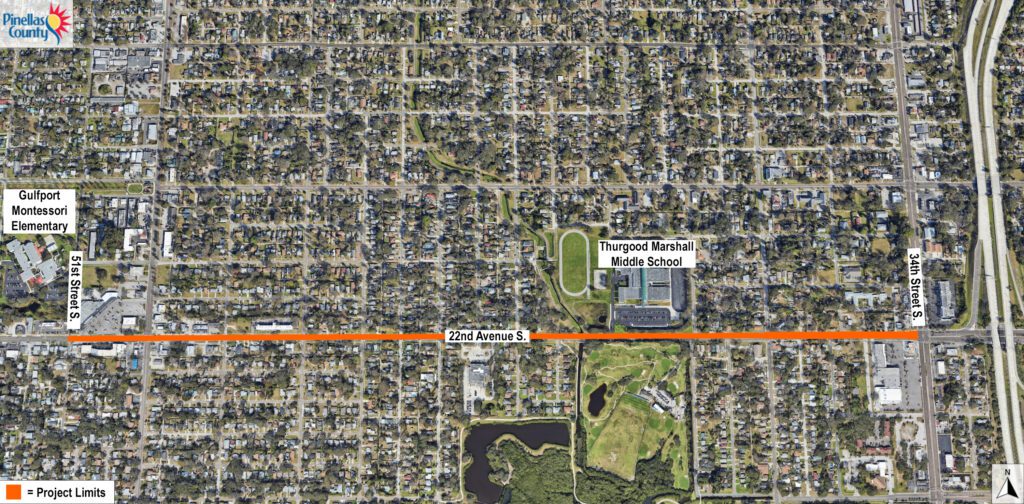 Project Timeline
Design: Spring 2018 – September 2020
Construction: Fall 2023 – Spring 2025
Community Outreach
Pinellas County will mail a construction update letter to residents, businesses and schools within the project limits in September/October 2023. The latest project updates can be found on this website.
Project Funding
This project is supported by:
Federal award number SLFRP4653 awarded to Pinellas County Government by the U.S. Department of the Treasury.
Contact Us
Kathy Fernandez
Project Manager
Public Works / Capital Improvements
14 S. Ft. Harrison Ave., Clearwater, FL 33756
(727) 464-3695
krfernandez@pinellas.gov