Baypointe Stormwater Conservation Area
Last updated on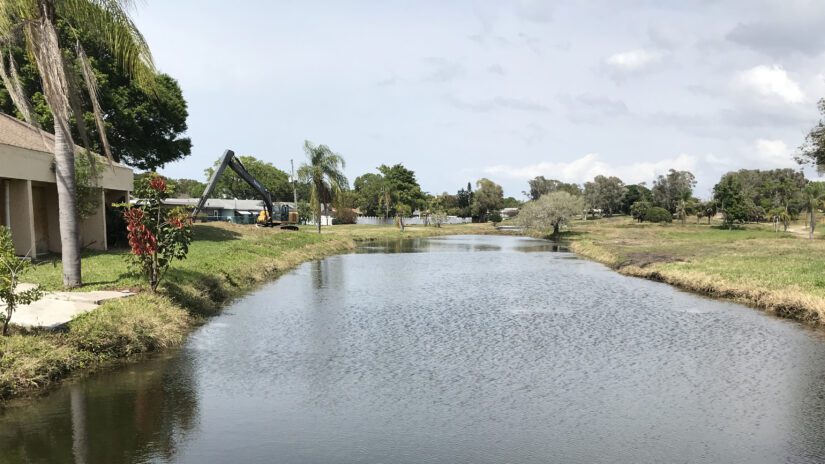 Project ID
003435A
Project Location
Seminole area formerly known as the Baypointe Golf Course
Project Status
Design: In progress
Project Overview
The Pinellas County Board of County Commissioners voted unanimously in January 2020 to purchase approximately 40 acres in Seminole formerly known as the Baypointe Golf Course. The property had fallen into distress since the golf course closed in 2016, and Pinellas County intends to use the land for stormwater improvements, conservation and passive recreation. Additional drainage east of the property may be added if further study determines it is practicable.
A feasibility study was performed before the purchase to determine the usefulness of the site for stormwater treatment. Further analysis determined the site was a prime candidate for consideration as a Brownfield site under the Environmental Protection Agency's Brownfields Program. The County gathered public input and held two public hearings to designate the site as a Brownfield.
The designation allows the County to apply for reimbursement of costs related to assessment and remediation after it is completed. The Brownfield process includes more public outreach and close collaboration with the Florida Department of Environmental Protection. More information about the Brownfield program can be found on the Baypointe Brownfield Designation page.
A conceptual plan containing stormwater improvements with passive recreation elements will be shared with the community for public comment and feedback prior to finalizing the plans for construction. Please reference the Project Status page for more information.
Get Involved / Community Outreach
The project team is interested in your ideas and concerns about the project. Visit the Community Outreach page for all opportunities for community involvement.
Project Funding
This project is supported, in whole or in part, by:
Federal award number SLFRP4653 awarded to Pinellas County Government by the U.S. Department of the Treasury (American Rescue Plan Act of 2021)
The Penny for Pinellas