Forest Lakes Blvd. Phase III Roadway Widening Improvements (SR 580 to SR 584/Tampa Road)
Last updated on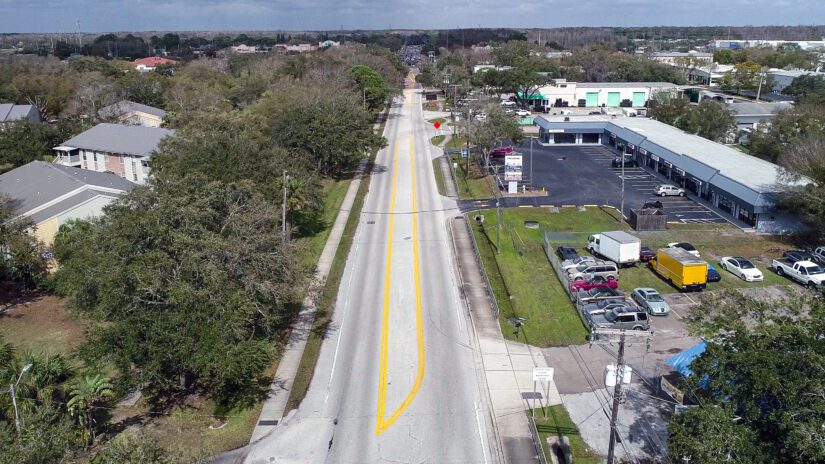 Project ID
003914A
Project Location
Forest Lakes Blvd. between SR 580 and SR 584/Tampa Road
Project Status
Study: In progress
Project Overview
Pinellas County is conducting a study on widening Forest Lakes Boulevard from two lanes to four lanes between SR 580 and SR 584/Tampa Road. This third phase of the overall corridor will connect Forest Lakes Boulevard to where it was previously widened to four lanes, northeast of Tampa Road. This effort will require coordination with the City of Oldsmar and the City St. Petersburg, CSX railroad, utility companies and the Florida Department of Transportation (FDOT).
A formal analysis of the existing and expected future traffic will help to determine the need for potential widening improvements. Throughout the study, a strong emphasis will be given to bicycle and pedestrian accommodations, safety and connecting the communities and businesses along the corridor. Since the corridor is located in a coastal community, any proposed solutions will be designed for resiliency to sea level rise.
The purpose of the study is to complete a Preliminary Engineering Report (PER). A PER is a planning document that lays the foundation for the design and construction phases of a project. It is used to understand the existing conditions, economic and environmental impacts, financial obligations and funding sources, and the operations and maintenance considerations for the project. The PER will identify the feasible project design alternatives, including a comparison with a no-build option.
The project's construction is anticipated to be funded through a 50/50 match from FDOT and the County's Penny for Pinellas.
Community Outreach
It is important for us to understand the needs and preferences of the community as we develop the alternatives and recommendations. This includes hearing from the residents, business owners, workers, road users and other interested parties.
Stay connected as this project moves forward! As engagement opportunities arise, we'll provide information so that you can get involved. To share your comments or questions, visit the Community Outreach or Contact Us web page. For timely updates and general information, visit the Project Status web page.