Starkey Road Sidewalk Improvements (Ulmerton Road to East Bay Drive)
Last updated on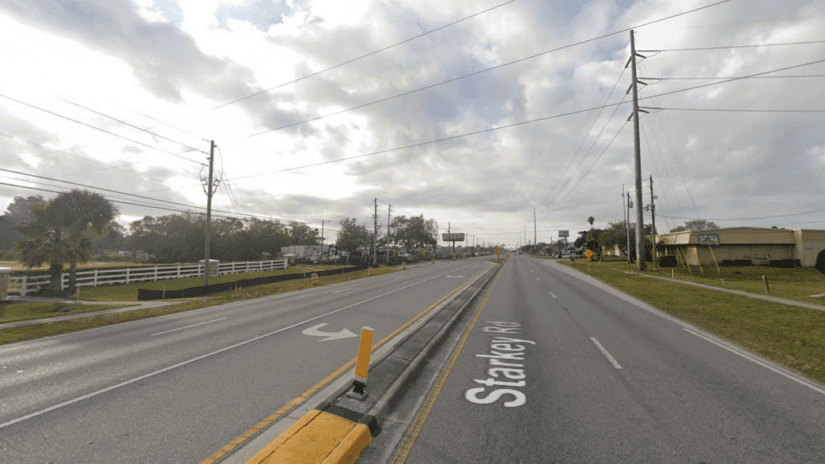 Project ID
004229A
Project Location
Starkey Road between Ulmerton Road and East Bay Drive
Project Status
Construction: In progress
Project Overview
This project is designed to provide pedestrians with continuous sidewalks on both sides of Starkey Road for the approximately 1.5 miles between Ulmerton Road and East Bay Drive. This existing segment of Starkey Road is a four-lane corridor with roadside ditches, short sections of intermittent sidewalk and a posted speed limit of 45 mph.
The proposed design for this project includes constructing continuous five-foot-wide sidewalks on the east and west sides of Starkey Road, with related drainage improvements. In addition, crosswalk striping will be added and all pedestrian crossings, including driveway entrances, will be improved to meet current Americans with Disabilities Act (ADA) standards. Drainage channel 10 along the north side of Willow Avenue will be improved as part of this project.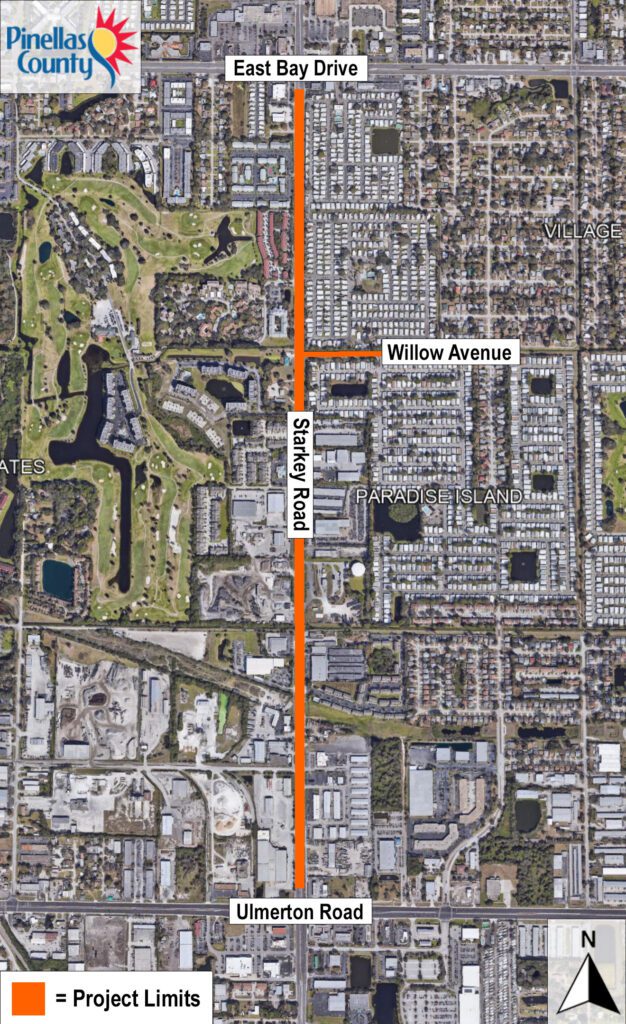 Project Timeline
Design Start: June 2021
Design End: Summer 2022
Construction Start: Winter 2022
Construction End: Winter 2023
Community Outreach
Pinellas County mailed the project information and schedule to property owners along this corridor prior to the start of construction. The latest project updates can be found on this website.
Project Funding
This project is supported by:
Contact Us
Mark Demyan
Construction Project Manager
(727) 464-4606
mdemyan@pinellas.gov
Scott Baird
Design Project Manager
Public Works / Capital Improvement
14 S. Ft. Harrison Ave., Clearwater, FL 33756
(727) 464-8935
sbaird@pinellas.gov