Beware of Unlicensed Contractors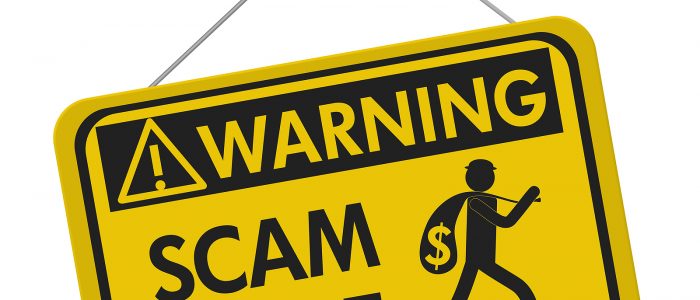 Human Services Spotlight Series #26
The Contractor wanted an additional $15M with no work done … red flag…
A Pinellas County homeowner was looking to have the back deck on his home removed, and a new covered deck installed. He was referred to a local person offering contractor services by a salesman at a large flooring store. The homeowner met with the business owner, who brought the construction manager for another business with him. It was explained that the two of them would work together on the homeowner's project and that they were "licensed".
The homeowner agreed to a written contract for $38,500.00 with the scope of work that included carpentry, painting, glass removal and installation, metal roof construction and veneer removal.
The contract also listed a state general contractor's license number. The homeowner provided a deposit check for $19,250.00. Based on conversations and seeing the licensed business' information on the contract, the homeowner believed that his job was being performed by a properly licensed and insured company. Workers arrived and they demolished the existing deck, but the new construction did not start. A month later, the business owner told the homeowner the cost of the project would be increased by $20,000.00, citing increased cost to materials, and the business owner wanted an additional $15,000.00 to repair rot found on the home. The homeowner argued against these cost increases and the business owner ceased contact with the homeowner.
During the investigation it was also learned that the actual owner of the license number on the contract did not authorize his license information to be used on any agreements by this business.
The consumers reached out to Pinellas County Consumer Protection for help. After an investigation and because of Pinellas County Consumer Protection's efforts, the owner of the business was charged criminally with Grand Theft, Unlicensed Contracting and Failing to Obtain a Permit. In 2022, the subject pleaded guilty to all charges, paid $19,250.00 in restitution to the consumer and was also sentenced to probation.
Protect – Regulate – Investigate – Educate
Sometimes it is hard to spot fraud when it is happening. Scams can be large or small, sophisticated or simple, but the people behind them have two things in common: They want to steal your money and avoid being caught. The reality is anyone could fall victim to a scam, no matter your age, intellect or economic status. Most consumer transactions are completed satisfactorily. On occasion, however, any consumer could experience unresolved problems such as defective products, erroneous bills or non-delivery of goods or services.
When you are confronted with such a situation, the dedicated employees of Pinellas County Consumer Protection are here to help you. Investigators are available to speak with you regarding a consumer transaction at (727) 464-6200 or email consumer@pinellascounty.org.