What can you do? Call Consumer Protection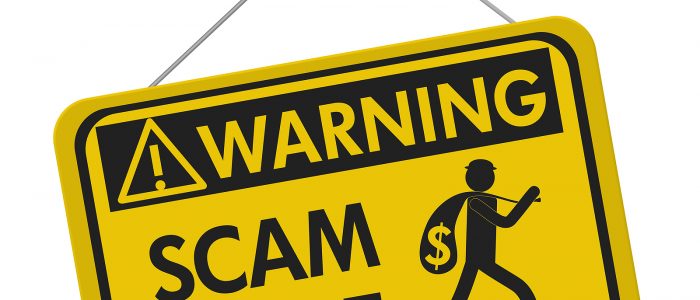 Human Services Spotlight Series #27
A Pinellas homeowner used a Facebook ad to guide her to a company who could repaint her kitchen cabinetry. The owner of the company and her husband proposed to remove the drawer and door fronts and paint them and the cabinet fronts in addition to the kitchen wainscoting for about $4000. After the Christmas holidays, the husband-and-wife team arrived at the home to prep for the work. They had to move the refrigerator and in doing this, they shut off the water line to the icemaker. After two days of prep work, the homeowner noticed a saturated carpeting in her office which was directly behind the kitchen and realized that the water supply line had not been properly sealed. Due to the extensive water damage, the homeowner wanted a professional remediation company to assess the extensive water damage and make repairs, but the husband-and-wife team wanted to call in a friend who could do the job. It was then that the homeowner learned that the painting company had no insurance to cover the damages.
An attorney for the painters wanted the homeowner to sign a Settlement Agreement in return for them paying for the damages, but the homeowner's insurance company was fearful that this would hinder pursuit for damages. The homeowner filed a complaint with Consumer Protection and the husband-and-wife painting team were charged with unlicensed contracting. During the spring of 2022 they were ordered to pay $5680 in restitution to the homeowner.
Protect – Regulate – Investigate – Educate
Sometimes it is hard to spot fraud when it is happening. Scams can be large or small, sophisticated or simple, but the people behind them have two things in common: They want to steal your money and avoid being caught. The reality is anyone could fall victim to a scam, no matter your age, intellect or economic status. Most consumer transactions are completed satisfactorily. On occasion, however, any consumer could experience unresolved problems such as defective products, erroneous bills or non-delivery of goods or services.
When you are confronted with such a situation, the dedicated employees of Pinellas County Consumer Protection are here to help you. Investigators are available to speak with you regarding a consumer transaction at (727) 464-6200 or email consumer@pinellascounty.org.