Parks & Conservation Resources launches mobile parking technology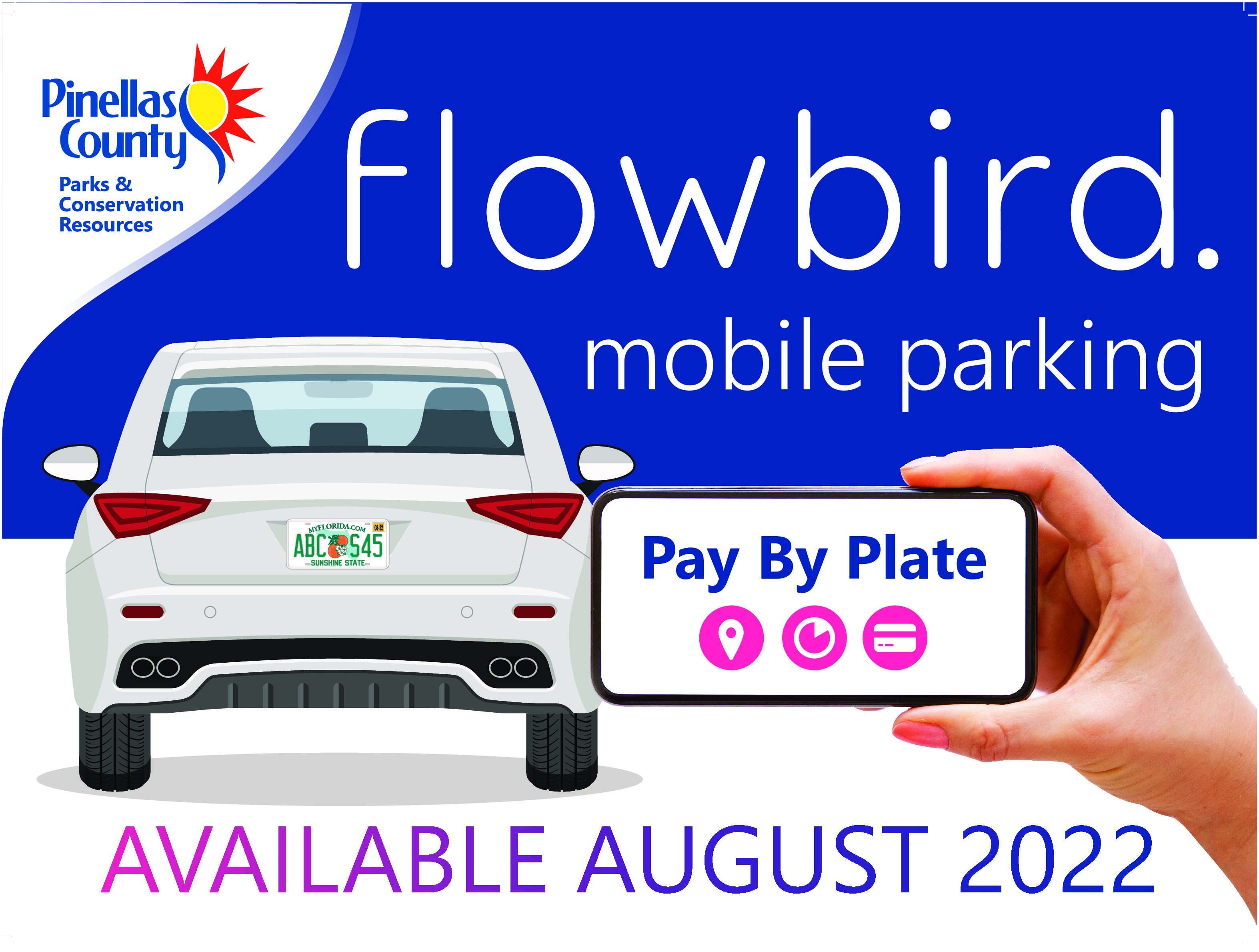 As of Wednesday, Sept. 7, 2022, Pinellas County park and boat ramp patrons may use their mobile phones to make convenient parking payments as Parks & Conservation Resources implements mobile parking technology and fully transitions to a pay-by-plate system.
Payments for parking at Fort De Soto, Sand Key Park and Fred Howard Beach access locations, all Pinellas County boat ramps, and the Sutherland Bayou, Belleair and Park Boulevard stand-alone boat ramps can now be made using the Flowbird mobile parking app or using a credit card at an existing pay-by-plate terminal. Guests are no longer required to display their receipts upon parking.
This upgrade replaces hand-to-hand, cash payment transactions at the front entrance booth at Fort De Soto and will alleviate traffic entering the park.
The launch of mobile parking supports the County's overall cashless initiative and removes the stress of unnecessary parking fines when receipts are not displayed properly. Mobile parking will also prevent counterfeit currency attempts.