Pinellas County Health Program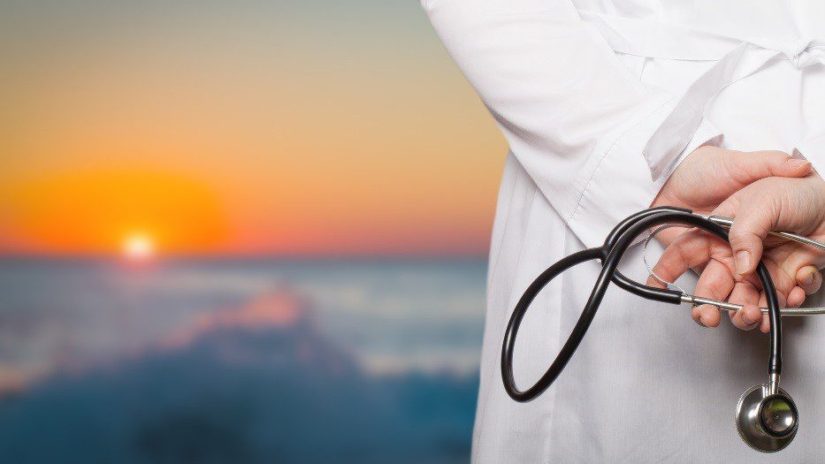 Pinellas County Human Services has partnered with the Pinellas County Department of Health to provide prevention-focused health care to eligible Pinellas County residents. The Pinellas County Health Program moves clients from a "sick care" model toward a "disease management" model through the use of medical homes. To apply online, click here.
What is a medical home?
Medical homes in the Pinellas County Health Program are provided by the Florida Department of Health in Pinellas County. Trips to the emergency room for routine medical care are a thing of the past. That's because your medical home is your first stop for health care. A medical home is the place you can go for primary care and to help you receive other care offered in the Pinellas County Health Program.

In addition, your medical home provides easy access to medical staff through same-day office appointments and physicians who are on call 24 hours a day, 7 days a week for emergencies. For more information, visit the Florida Department of Health in Pinellas County.

Health Program Brochure
Español
Do I qualify?
All Pinellas County residents may apply for the Health Program. Help is available for clients who qualify. Clients may be eligible for one year depending on the individual situation.

To qualify for services, you must:
Be a U.S. citizen or non-sponsored legal resident.
Be a Pinellas County resident.
Be an adult between the ages of 18 and 64.
Be uninsured and unable to pay for needed medical care.
Be ineligible for Medicaid, Medicare or other public assistance programs.
What does the program cover?
Doctor Visits at Your Medical Home
Referrals When Necessary – Only to Approved Providers
Mental Health and Substance Abuse Services
Wellness and Prevention Services such as:

Annual Physicals.
Nutrition Education and Counseling.

Cancer Screening
Physical Therapy
Pharmacy Services
Referral for Dental Services
Laboratory and Medical Services such as:

Pap Smears.
PSA Blood Levels.
Urinalysis Including Pregnancy Test.
General X-Rays.
Ultrasounds.
MRIs.
CT Scans.
Mammograms.

Case management services may be offered to help residents dealing with the challenges such as:

Physical illness.
Disability.
Psychological concerns.
Addictive behaviors.
Please review our Client Handbook – Español for more information.

Please note that emergency room treatment and hospitalization are not covered. You are responsible for payment for these services. Be sure to ask for more information if you have questions about services you are eligible for.
How do I sign up?
To sign up for the Pinellas County Health Program, you must complete an online application on any computer with an internet connection.
What documents do I need?
Proof of Social Security Number (Social Security Card or Other Official Document Showing the Social Security Number) Note: If submitting a recertification for continued enrollment and you previously submitted proof of social security number, this item is not needed.
One Proof of Identity such as:

Social Security Card.
Birth Certificate.
U.S. Passport.
One Proof of Pinellas County Residency such as:

Driver's License / Florida ID.
Vehicle Registration.
Utility Bill.

If Not a Citizen Born in the U.S.

Proof of U.S. Citizenship / Resident Status / Asylee Status

If You Have a Job

Proof of Income for the Past Month (Four Weeks)

If You Are Self-Employed

Proof of Income, Bank Statements and Business Expenses for the Past Three Months
Proof of Assets such as:

Bank Accounts (Statements for Two Most Recent Months).
Trust Fund.
Stocks.
IRA.
401K.
Non-Homestead Properties.
Vehicles (If You Have More Than One).
The list above includes the most common types of documentation needed. Based on your situation, these documents may not be needed or we may ask for additional information as we process your application.
What are my rights to privacy?
Please take a few minutes to review the Notice of Privacy Practices information. It explains how medical information may or may not be used and how you can get that medical information.
What if I still have questions?
Please call (727) 464-4200 and a human services representative will help you:
What if I'm not eligible for this program?
Please ask us for information and resources that may help you. You may call 2-1-1, Tampa Bay's 2-1-1 Call Center, or visit 211tampabay.org. This resource lists hundreds of options that may help you find assistance in the community.
Where are the medical homes located?
St. Petersburg Health Department
205 Dr. MLK Jr. St. N.
St. Petersburg, FL 33701
(727) 824-6900
Monday – Friday 8 a.m. – 5 p.m.
gmap

Pinellas Park Health Department
6350 76th Ave. N.
Pinellas Park, FL 33781
(727) 547-7780
Monday – Friday 8 a.m. – 5 p.m.
gmap

Clearwater Health Department
310 N. Myrtle Ave.
Clearwater, FL 33755
(727) 469-5800
Monday – Friday 8 a.m. – 5 p.m.
gmap

Mid-County Health Department
8751 Ulmerton Road
Largo, FL 33771
(727) 524-4410
Monday – Friday 8 a.m. – 5 p.m.
gmap

Tarpon Springs Health Department
301 S. Disston Ave.
Tarpon Springs, FL 34689
(727) 942-5457
Monday, Wednesday & Friday 8 a.m. – 5 p.m.
gmap