62nd Avenue N. Roadway Improvements
Last updated on
Project ID
000097A
Project Location
62nd Avenue N., between 49th Street N. and 34th Street N.
Project Status
Study: In progress
Project Overview
The proposed project would provide improvements along 62nd Avenue N. from 49th Street N. to 34th Street N. This segment of roadway is approximately 1.5 miles long. The project includes roadway and drainage improvements with a focus on safety and multimodal mobility.
The improvements being studied include enhanced turn lanes at the signalized intersections of 49th Street N. and 34th Street N. to improve the level of service at these intersections. The roadway improvements being studied include a Type F curb and gutter with one travel lane in each direction and a center two-way turn lane. Multimodal transportation improvements being studied include wider sidewalks, a multipurpose trail, mid-block crossings that create pedestrian refuge islands and boarding areas for PSTA bus stops.
Project Location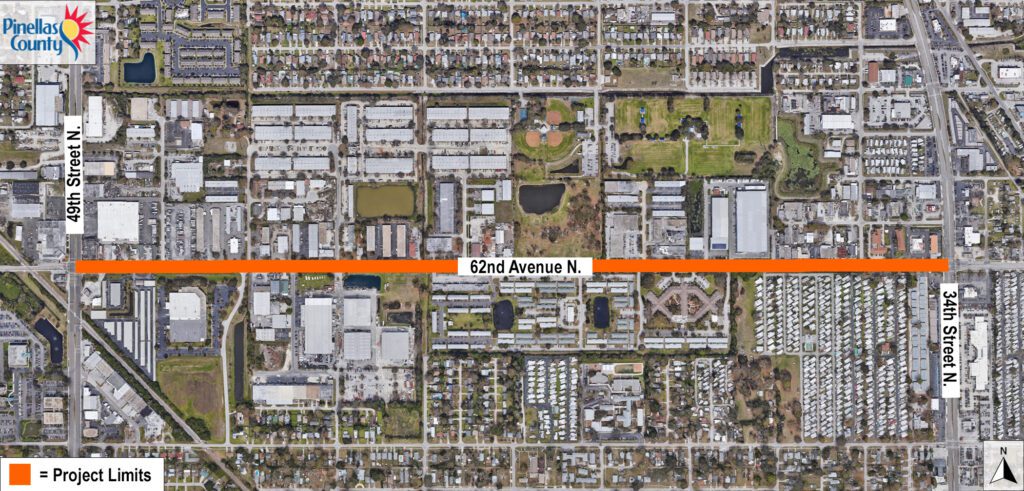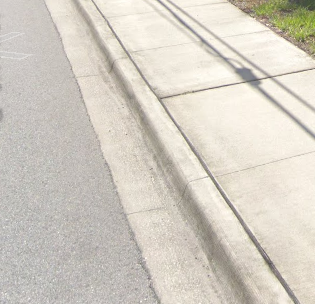 Anticipated Project Schedule
Engineering Study Start: June 2021
Engineering Study Completion: Summer 2023
Design Start: To be determined
Design End: To be determined
Construction Start: To be determined
Construction End: To be determined
Community Outreach
Pinellas County plans to hold a project information meeting in March 2023. The latest updates can be found on this website.
Contact Us
John Carpenter, P.E.
Project Manager
Public Works / Capital Improvements
14 S. Ft. Harrison Ave., Clearwater, FL 33756
(727) 453-3350
jcarpent@pinellas.gov