Fort De Soto Bay Pier Replacement
Last updated on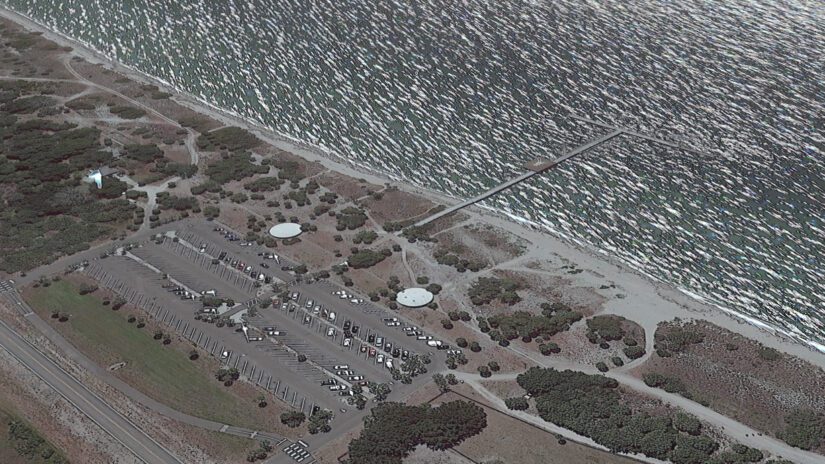 Project ID
000929A
Project Location
East side of Fort De Soto Park. Gulf Pier, on the west side of the park, remains open
Project Status
Construction: In progress
Project Overview
Pinellas County is removing the existing Fort De Soto Park Bay Pier and constructing a new pier in the same location. The new pier will be constructed of concrete piling, concrete beams and a concrete deck. A shade structure will be built at the top of the ramp to the dock for the Egmont Key Ferry, and fish cleaning stations will be provided for fishermen. Low-level deck lighting will be provided along the pier with special pole lighting at the waterward end.
The original Fort De Soto Bay Pier was built in 1943, reconfigured in 1960, and reconstructed in 1984. A significant repair was performed in 2007. With continued deterioration, the pier was scheduled for replacement. A grant from the Federal Transit Administration (FTA) provided $1 million for the project's environmental assessment and design. Construction cost in the amount of $4,764,300 is being funded by the Penny for Pinellas.
Temporary Interruptions
The launch for the Egmont Key Ferry has been temporarily relocated to the Fort De Soto Park boat ramp, which can be accessed from a side road near the park entrance. Additionally, a portion of the Bay Pier parking lot and Shelter 12 near the dog park are closed during construction.
Project Schedule
Design Start: May 2019
Design Completion: June 2021
Construction Start: March 2022
Construction Completion: Late 2023
Project Managers
Design
Robert Meador, P.E.
Public Works / Capital Improvements
14 S. Ft. Harrison Avenue
Clearwater, FL 33756
(727) 464-8731
rmeador@pinellascounty.org
Construction
Angel Lafita
Public Works / Construction
14 S. Ft. Harrison Avenue
Clearwater, FL 33756
(727) 464-8864
alafita@pinellascounty.org