Pinellas Trail South Gap Phase I and Phase II
Last updated on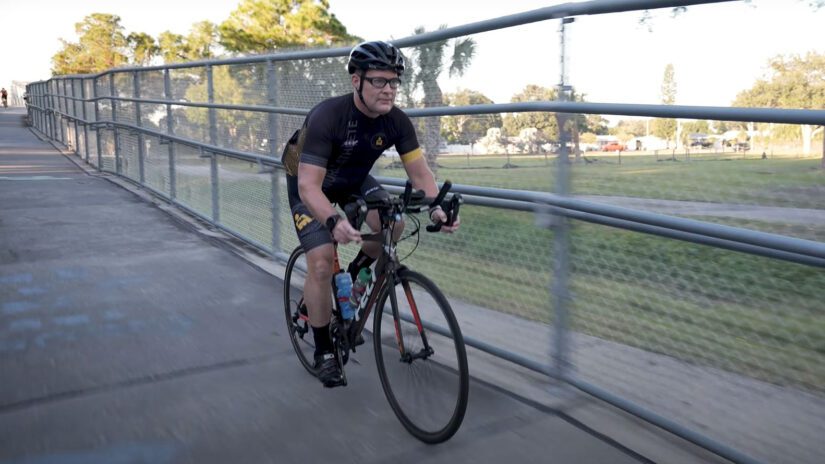 Project ID
003883A
Project Location
Pinellas Trail from 126th Avenue N. in Pinellas Park to Haines Bayshore Road in Largo
Project Status
Design: In progress
Project Overview
The Pinellas Trail Loop is a 75-mile trail network that provides Pinellas County residents and visitors with a continuous multi-use pathway for recreation, fitness, and connectivity to many county amenities. When complete, the Loop will stretch from Tarpon Springs to St. Petersburg, with connections to Palm Harbor, Dunedin, Clearwater, Safety Harbor, Largo, Seminole, South Pasadena and Gulfport. There are also regional connections to Hillsborough and Pasco County trail networks and the western end of the Florida Coast-to-Coast Connector Trail, a 250-mile multi-use trail that will cross Florida.
The South Gap of the Pinellas Trail will extend from 126th Avenue N. in Pinellas Park to Haines Bayshore Road in Largo (see map at right). It will be constructed in two phases, the first with one segment and the second with three. Both sections are in design. One small section of the South Gap has already been completed: a stretch of trail along Ulmerton Road between 58th Street N. to 56th Court N., including an underpass under Ulmerton Road.
The project will generally consist of a paved 12-foot-wide surface. It will be designed and constructed to meet all federal and state Americans with Disabilities Act (ADA) and safety standards.
Background
The Pinellas Trail opened in 1990 on an abandoned railroad line. Since then, the trail has been extended across the county to create a unique urban pedestrian and bicycle connector to our communities. The Pinellas Trail has been hailed as a priceless haven in a busy, urbanized environment and has won numerous awards including:
Inducted into the National Rails to Trails Hall of Fame
Two-time winner of the Best Trail of Florida award from the Florida Department of Environmental Protection Office of Greenways and Trails
Project Funding
The Pinellas Trail South Gap is funded through a grant from the Florida Department of Transportation with additional funding supported by the Penny for Pinellas.