Sea Level Rise & Storm Surge Vulnerability Assessment
Overview
Sea levels are rising and, as a result, storm surge is becoming more severe. Pinellas County's unique geography, 590 miles of coastline, and dense population of nearly one million people make it particularly vulnerable to these risks. Unfortunately, sea level rise is expected to worsen, increasing the risk to communities and properties in the county. 

To better understand these risks and prepare for the future, Pinellas County is conducting a Sea Level Rise and Storm Surge Vulnerability Assessment. Phase I of the assessment — completed in 2021 — analyzed the county's vulnerability to three sea level rise projections for the years 2040, 2070 and 2100.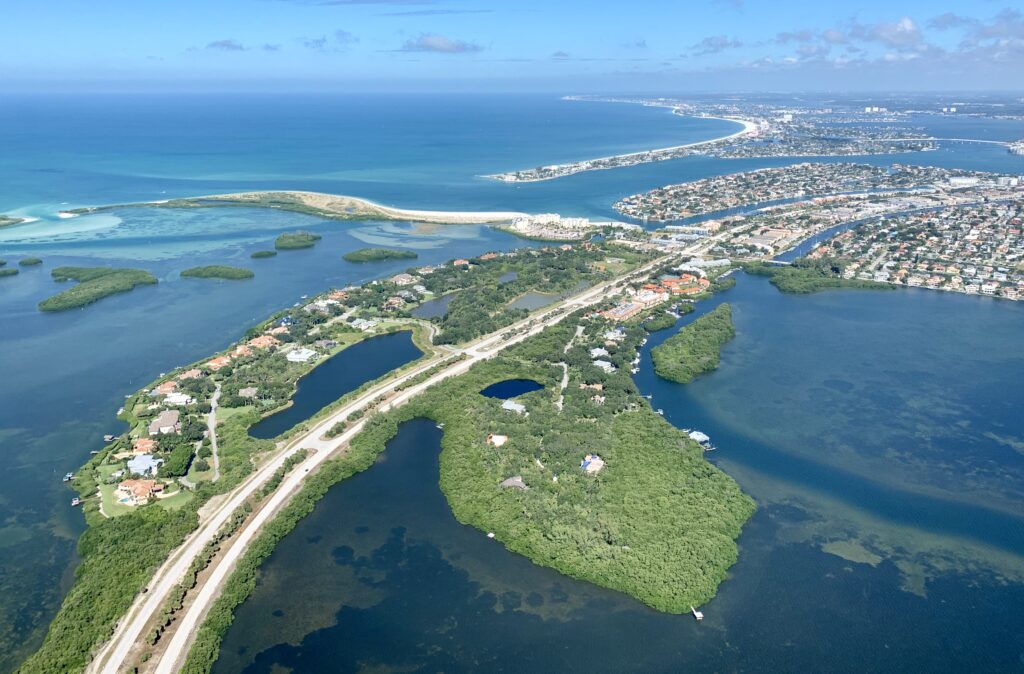 Phase I of the Sea Level Rise & Storm Surge Vulnerability Assessment completed the following:
Assessed county infrastructure like roads and wastewater treatment facilities to see where future flooding could have serious impacts
Determined where in the county could be fully underwater or frequently flooded during future high tides
Evaluated county locations most at risk from current storm surge impacts and explored how sea level rise could increase those risks
Calculated the economic impact and costs to the County of flooding worsened by sea level rise to County roads, wastewater treatment facilities and other county infrastructure
Identified steps to prepare for and reduce the impacts of future sea level rise and storm surge on our communities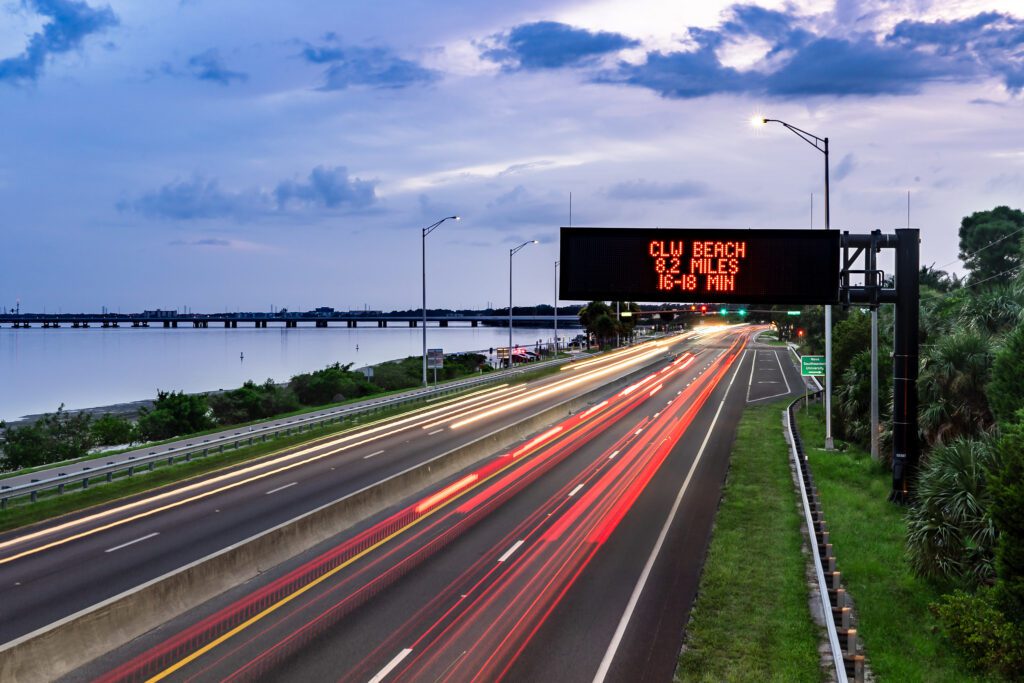 Key Findings
As sea level rises, Pinellas County can expect to see flooding occurring in more areas around our county. This could lead to more severe impacts from storm surge on our homes and businesses.
Pinellas County can expect more frequent and higher tidal flooding, or "sunny day flooding" during high tide, in low-lying parts of the county.
Critical infrastructure, such as roadways, pumps, and facilities, will be more vulnerable and at risk of flooding in the future.
With the data collected through this assessment, Pinellas County can implement new strategies and investments to best respond to increasing flood risks. 

View the executive summary report to learn more about the findings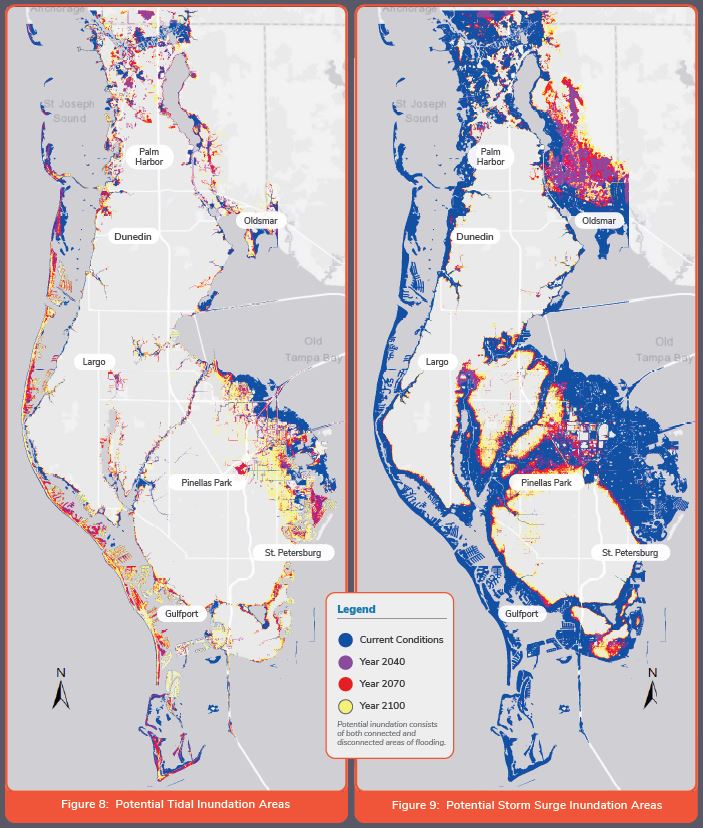 Next Steps
In October 2022, Pinellas County was awarded additional funding from the Resilient Florida grant program to launch a second phase of the Sea Level Rise & Storm Surge Vulnerability Assessment. Phase II will expand the project to analyze more County assets, enhance modeling by including more factors (e.g. rainfall) and develop a Climate Adaptation Plan.