West Bay Drive Complete Streets
Last updated on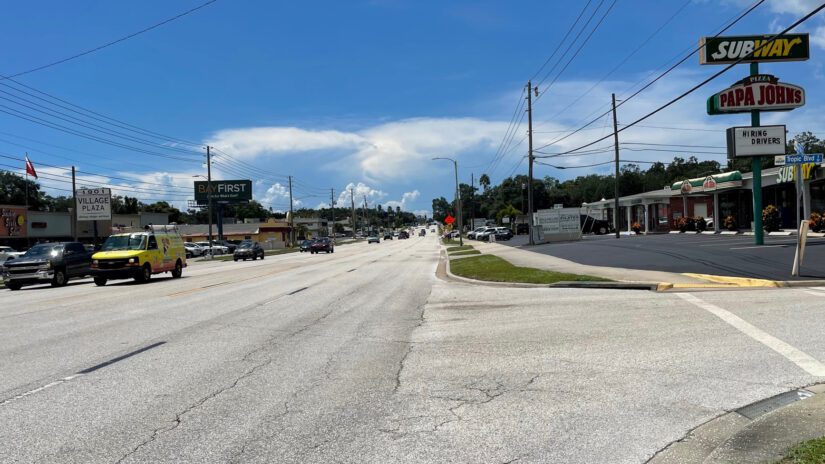 Project ID
004540A
Project Location
West Bay Drive from Belleair Bridge to intersection of Clearwater-Largo Road within the City of Belleair Bluffs and the City of Largo
Project Status
Design: In progress
Project Overview
Pinellas County Public Works proposes Complete Streets improvements along West Bay Drive within the City of Belleair Bluffs and City of Largo. The project begins at Belleair Bridge in Belleair Bluffs and continues east for approximately 1.9 miles to the intersection of Clearwater-Largo Road in Largo.
Throughout the project limits, West Bay Drive extends through a mix of residential and suburban commercial neighborhoods. The intent of this project is to mill, resurface and restripe the pavement, add raised curb medians and construct a 10-foot-wide sidewalk on the south side to improve pedestrian safety and connectivity for residential areas and local businesses to the Pinellas Trail.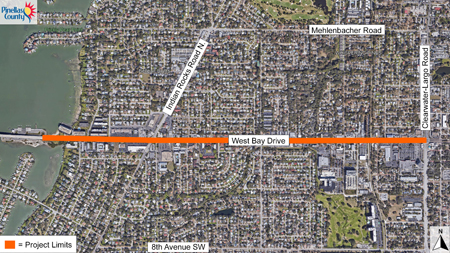 Project Timeline
Design Start: March 2022
Design End: Fall 2024
Construction Start: Early 2025
Construction End: Late 2026
Community Outreach
Pinellas County plans to hold a public information meeting in early 2024. The latest updates can be found on this webpage.
Contact Us
Ann Venables, AICP, ENV SP
Project Manager
Public Works / Capital Improvements
14 S. Fort Harrison Ave., Clearwater, FL 33756
(727) 464-3640
avenables@pinellas.gov