Homeowners' Peace of Mind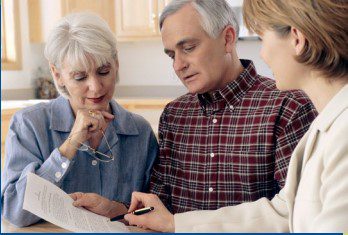 Human Services Spotlight Issue #10
Unlicensed contractor gets jail time. Seven homeowners get their money back.
Seven Pinellas County consumers who needed windows repaired or replaced found online a local business advertising professional residential glass contracting services. From February 2018 through July 2019, a representative from this business met these residents at their homes, prepared written proposals and required deposits to order materials totaling more than $9,000.
At the time, none of the seven were aware that the representative was an unlicensed contractor with a criminal history. When numerous phone calls were not returned and other attempts to get their money back were not successful, each filed a complaint with Pinellas County Consumer Protection.
A contractors license would have been required for the scope of work involved but the business operator did not have one. Most home improvement services often require contractor licensure to ensure those offering these type services are qualified and properly insured.
Consumer Protection conducts criminal investigations into unlicensed contractors and other types of cases in which Pinellas consumers have been scammed, defrauded or harmed so that victims can be made whole and unlicensed contractors can be held accountable. These investigations also prevent future victimization.
In these cases, the thorough investigation by Pinellas County Consumer Protection staff resulted in multiple criminal charges being filed by the State Attorney's Office. The business owner was ordered to pay restitution in the amount each homeowner paid the contractor during December 2019. Additionally, the suspect in this case was sentenced to five years of probation and 104 days of time served in jail.
Protect – Regulate – Investigate – Educate
Sometimes it is hard to spot fraud when it is happening. Scams can be large or small, sophisticated or simple, but the people behind them have two things in common: They want to steal your money and avoid being caught. The reality is anyone could fall victim to a scam, no matter your age, intellect or economic status. Most consumer transactions are
completed satisfactorily. On occasion, however, any consumer could experience unresolved problems such as defective products, erroneous bills or nondelivery of goods or services.
When you are confronted with such a situation, the dedicated employees of Pinellas County Consumer Protection are here to help you. Investigators are available to speak with you regarding a consumer transaction at (727) 464-6200 or email pinellascounty.org/consumer.