A Hand Up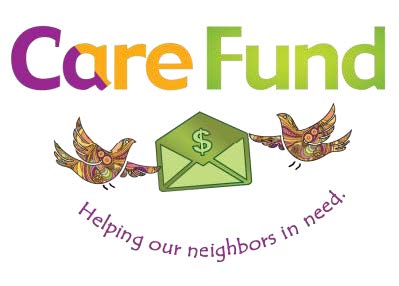 Human Services Spotlight #3
Sudden Income Loss Leaves Client Scrambling
A newly single woman called 2-1-1 Tampa Bay Cares upset that her marriage had recently ended and her husband had left. The woman normally depended on both incomes and was scrambling to pay the household bills. She found herself short after paying her monthly rent at the last minute. She said she was ashamed to have to ask for help as she made a good living and felt she should be able to pay her bills on her own.
The 2-1-1 phone agent assured her that everyone needs help from time to time and validated her predicament by noting how hard it is to budget when you can't plan for lost income. The agent requested that the client send her documents so her case could be reviewed for possible assistance. The client was cooperative and sent her information quickly. The woman's case was reviewed and approved the same day for a past due electric payment. A few days later, the client sent this thank you to 2-1-1:
"I called 2-1-1 because I am facing a financial crisis for the first time in my life. I had the wrong perception about 2-1-1, and I must say I would refer 2-1-1 to anyone who needs help. I thought I would not qualify for help because I am a self-sufficient woman who has been on her job for 18 years, who doesn't have kids, no criminal background and doesn't receive any assistance from the state or government ever, just hit a stumbling block and having a financial crisis. 2-1-1 was there for me and I am so thankful."
In 2015, to meet the needs of our community, Pinellas County established the Pinellas County Care Fund to "help us help our neighbors." The Pinellas County Care Fund accepts donations to help with basic necessities such as water or electric bills. The helping hand provided through the fund can be the difference when faced with financial hardship. The Pinellas County Care Fund will provide emergency financial assistance to eligible Pinellas County adults and seniors once a year.
Individuals and businesses in Pinellas County can donate to the Pinellas County Care Fund to provide emergency assistance. Donations are tax deductible and can make a significant difference in our community. Donations by check should be made out to Pinellas County Board of County Commissioners and sent to Pinellas County Human Services, Attn: Pinellas County Care Fund, 440 Court St., Second Floor, Clearwater, FL 33756.
To learn more about Human Services programs, visit pinellascounty.org/humanservices
---
The Pinellas County Board of County Commissioners has partnered with 2-1-1 Tampa Bay Cares and other community groups to provide needed services because "with partners we can do more."