Solid Waste creates new Google map of Pinellas County artificial reefs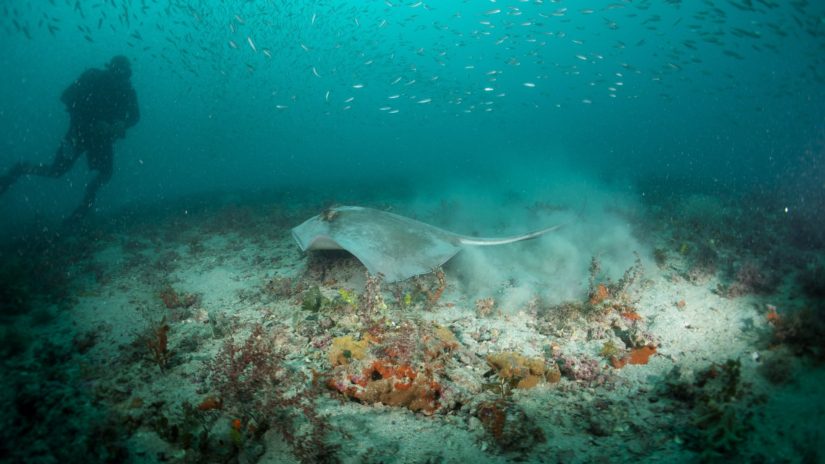 An artificial reef is a human-made, underwater structure built to encourage marine life. In 1975, the Pinellas County Department of Solid Waste (PCSW) began creating artificial reefs from clean, inert debris such as concrete pipes and steel beams. Since then, PCSW has deployed about 50,000 tons of reef material at 42 artificial reefs along the gulf coast from Tarpon Springs to St. Pete Beach, creating beautiful habitats for marine animals.
PCSW created an online, interactive Google Map that contains the Global Positioning System (GPS) coordinates of all 42 reefs. This map can be a helpful tool for boaters, divers or anyone interested in finding and learning about these environmentally and economically beneficial structures. We encourage map users to share their photos of the reefs with us!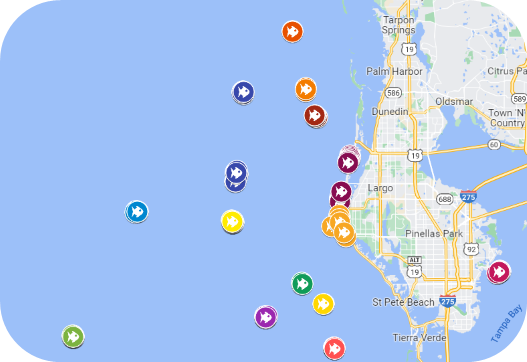 The Artificial Reef Program is an excellent example of reuse, which helps PCSW get closer to its vision of zero waste to landfill by 2050 by keeping construction debris out of the Pinellas County Solid Waste Disposal Complex. Artificial reefs improve fishing opportunities, create new destinations for scuba diving and provide valuable underwater habitats for our marine animal friends.
PCSW has recently received an Artificial Reef Construction Grant awarded by the Florida Fish and Wildlife Conservation Commission (FWC) and plans to utilize the grant to deploy another artificial reef.
View this article published on 4/11/2023 from WMNF News that highlights the Artificial Reef Program and an artificial reef to be constructed in 2023.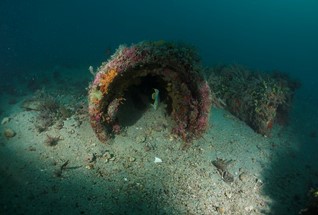 For more information about this program, visit the Artificial Reef Program webpage or email us at recycle@pinellas.gov.