Make a Plan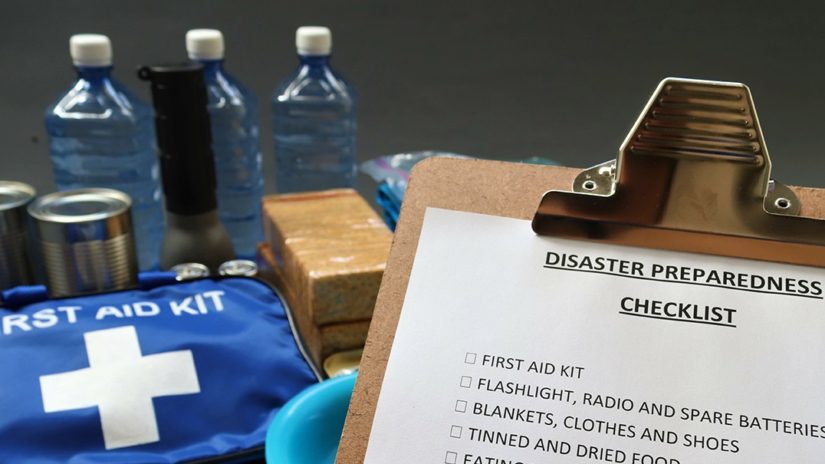 Once you Know Your Risk, you can Make A Plan for how to respond if a hazard is threatening your safety.
Who to Include in Your Plan
Your plan should include everyone in your family—adults, children, people with special needs and pets. You can also include your neighbors, friends or extended family in your plan. If you are interested in helping others prepare for and recover from a disaster, visit our Get Involved page.

Preparing Kids for Disasters
Disasters are scary for everyone, but even more so for kids. There are things you can do to help them prepare and alleviate some of that fear:
Young children should have a ready-to-go kit with items to keep them busy and give them comfort. Favorite toys or snacks work well.
Involve older kids in your planning. They can help check supplies or make a shopping list.
Have family drills on fire, tornado and hurricane safety. Make sure everyone knows where to go if a disaster happens.
Look for resources that are oriented to a young audience such as:
Preparing People with Special Needs
People with special needs should determine if they may need assistance. The following are key considerations:
Do you use equipment that requires electricity? Make sure you have a backup power source, or plan to go to a location that does.
Do you have family or friends who can help you make your plan, shelter in place or evacuate? Work with them now to make a plan and assemble the items in your kit. Be sure to include any medical devices, equipment or medications you will need.
If you need assistance, register for the Special Needs Program. Pinellas County can help with your pet, transportation needs and sheltering.
Preparing for Your Pets
Pets are an important part of your family, and it will be up to you to make a plan for them.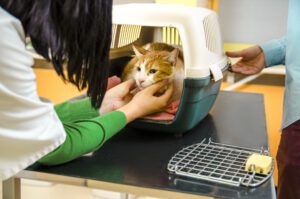 Make sure animals are up to date on their vaccinations and their county license is valid.
Microchip your animal in case you get separated, and be sure to update your contact information if it changes.
Take a photo of you and your pet. Keep it with your important documents and on your phone.
Build a pet emergency kit.
If you have to evacuate, take your pets with you. Keep them on a leash or in a carrier.
Wherever you end up sheltering during a storm or disaster, make sure your destination is pet friendly. You can find locations of pet-friendly public shelters.
Visitors Should Prepare Too
Pinellas County is a wonderful place to spend a vacation but keep in mind that disasters can happen at any time. There are some key months for severe weather in our area:
Hurricane Season is from June 1 through Nov. 30, though some tropical storms have formed even in May.
Severe weather with thunderstorms is most likely to occur in our summer months.
Tornadoes can occur with hurricanes but also during months when cold fronts move into the area from November through April.
Lightning can happen anytime, even when the skies are blue. It is good to check weather apps regularly if you are planning outside events, especially near or on water.
Here are some tips before you travel to Pinellas County:
Research your destination so that you understand the risks. The popular beach communities are in an area prone to storm surges and are usually the first to evacuate if a hurricane threatens. Be prepared for that possibility.
Get updated weather forecasts frequently and check with the National Hurricane Center for any potential development of tropical systems.
Purchase travel insurance.
Here are some tips while you are here on vacation:
Know where to get local information. Communicate with the manager of the place where you are staying. Download the Ready Pinellas app and sign up for Alert Pinellas to receive community notifications.
If local officials announce that a hurricane could affect Pinellas County, make plans to leave the area several days ahead of the storm. This will make your traveling easier and safer.
During emergencies, Visit St. Pete/Clearwater provides updates for visitors, including information on hotel availability and traveling.
If you have to stay in Pinellas County during a hurricane, then it is in your best interest to follow local instructions, evacuate when advised, and seek safe shelter when directed to do so. Never consider staying in an area that is being ordered to evacuate. Storm surge poses a major risk to your life and safety in those vulnerable areas.
For updates on St. Pete-Clearwater International Airport (PIE), please visit www.fly2pie.com
---
What to Include in Your Plan
Build an Emergency Kit
When getting your emergency kit together, think about each member of your family and what they would need for two weeks. Pinellas County Emergency Management offers a full list of recommended items. Basic items include:
Important documents.
Medication.
Sanitation (wipes, antibacterial hand gel, soap, cloth).
Water (at least one gallon of water per person per day).
One-week supply of nonperishable food.
Can opener.
Batteries.
Check Your Insurance
Homeowners and flood insurance can help you with emergency needs after a disaster. Most of the time, you will not be eligible to receive disaster assistance until the President of the United States declares an emergency—and even then, the assistance is usually in the form of loans that you must pay back. Having homeowners insurance and flood insurance means that coverage and assistance will be available regardless of disaster declarations. Discuss all of your insurance needs with your agent to confirm you are adequately protected.
Planning in advance is critical. Remember:
A National Flood Insurance policy becomes effective 30 days after you purchase it. Do not wait until a storm is imminent.
Understand your policy, coverage, deductibles, exclusions, responsibilities after a loss and statute of limitations for filing a claim.
Loss Assessment coverage is an option that you can add onto your homeowners or condo insurance policy. This coverage helps protect you if you live in a shared community and are responsible for a portion of damage or loss in a common area.
Loss of Use, also known as Additional Living Expense, protects you if you have to live somewhere else while your home is being repaired. Most flood insurance policies do not cover Loss of Use.
Do not sign an Assignment of Benefits without talking to your insurance agent or attorney. Repair contractors will sometimes ask you to sign this agreement, which transfers your insurance policy benefits directly to them. This makes it more difficult to receive claims payments and delays the claims process.
Take photos and videos of your property before and after a disaster. Document everything. Keep all receipts of repairs that you make.
To learn more about flooding and insurance, visit:
Prepare Your Home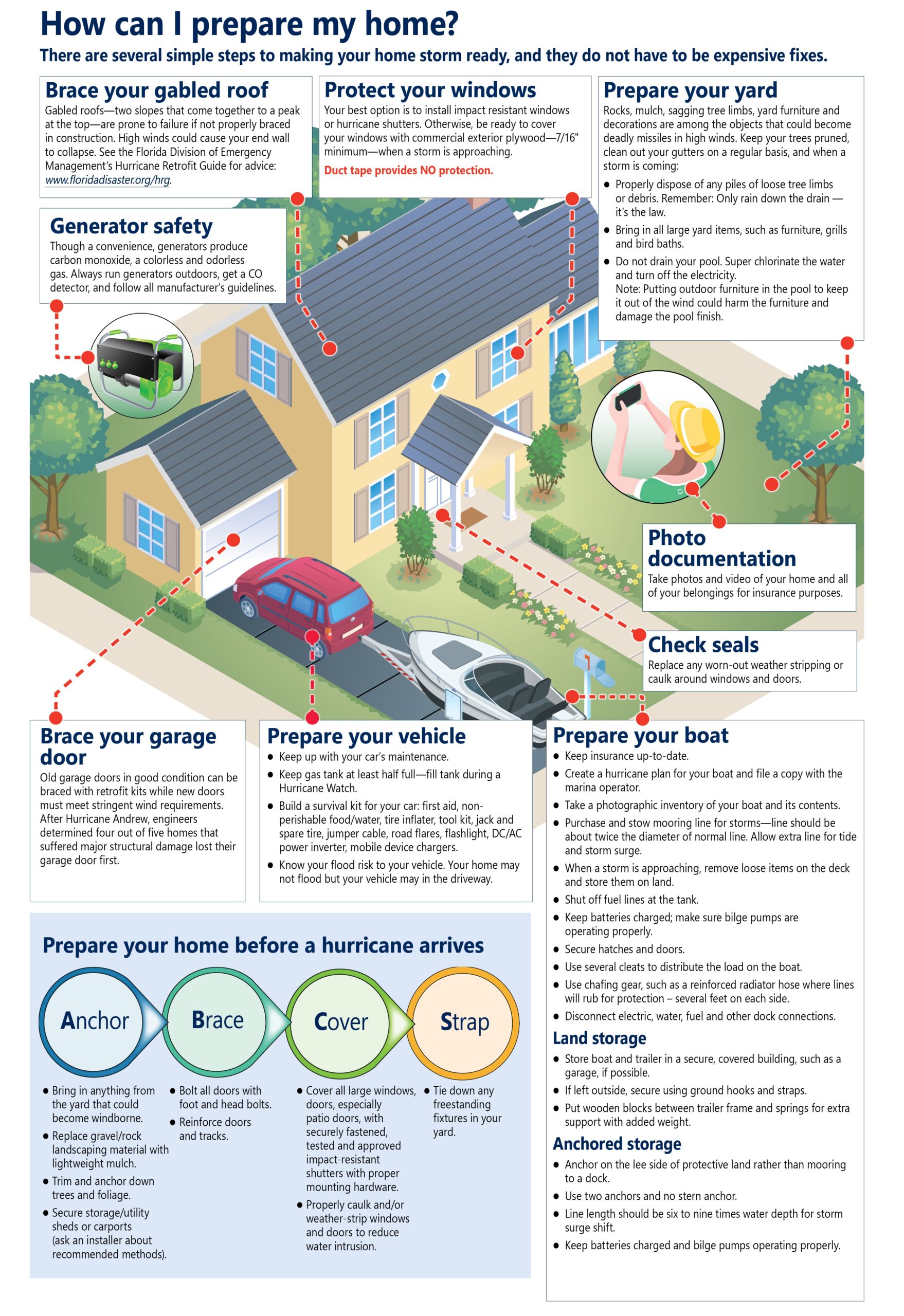 If you are doing repairs or renovations to your home, consider taking on projects to strengthen your home against wind and water intrusion. There are four critical areas: roof, windows, foots and garage doors. Learn how to Rebuild Right.
Remember that newer mobile homes may be more wind-resistant, but older homes may not be. Mobile homes are vulnerable to flying debris and they may become dislodged from their foundations if they are not anchored properly.
Retrofit Guides and Information
Prepare Your Yard
Getting your yard ready to weather a storm can help keep you and your home safe. High winds can turn even the heaviest items into deadly projectiles that can break through your windows, doors and walls. To prepare:
Prune trees and shrubs before any storms threaten. Do not leave piles of branches behind.
Keep your gutters and downspouts clear and in good repair.
Replace rock mulch with shredded bark.
When a hurricane warning is issued, bring in all yard items such as furniture, toys, bird baths and barbecue grills.
Do not drain your pool. Super chlorinate the water and turn off electricity to the pool for the duration of the storm.
Learn more about Trees and Hurricanes.
Prepare Your Condo
If you live in a condominium, understand what your responsibility is and what the responsibility of the condo association is when it comes to insurance and mitigation measures.
Bring in all items from your balcony before a storm.
If you live in an evacuation zone and are ordered to evacuate, you need to leave. Even if you live on a floor that is above the expected surge, your building and the surrounding area can become isolated by water. It may be days before anyone can get to you.
When you return to your building, you may need to use the stairs. The power may still be out, or the elevators may not be in service.
Fire safety systems such as sprinklers might not be working after an event.
Prepare Your Business
Planning ahead is critical. A business continuity plan can help you reopen and resume your service to the community as soon as possible after a storm. There are resources available to help you financially if you suffer damages.
Get help with business disaster planning by contacting the Florida Small Business Development Center at Pinellas County Economic Development online or by phone at 727-453-7332.
Make a plan for doing business without power. Think about alternate locations and cloud-based storage of your documents. Also plan ahead for how to communicate with employees, vendors and clients.
Prepare your employees.
Review your business insurance coverage.
Visit St. Pete/Clearwater provides information and resources to help those in the tourism industry before, during and after a disaster. For more information, call 727-464-7200.
Businesses in Pinellas County that have sustained damage or economic injury due to a disaster should complete the Florida Business Damage Assessment. The state uses this information to assign resources to our area.
Once a disaster has been declared, disaster loan assistance may be available. Pinellas County Economic Development can help with applications for business emergency bridge loans and loans from the U.S. Small Business Administration.
---
When to Act
Some disasters may happen with no warning, and others with very little warning. Some, like hurricanes, have a defined time of year and you may have several days to put your plan into action. The best way to know when an emergency is happening or threatening is to review our resources on how to Stay Informed. Sign up for text alerts and keep a weather radio nearby.
If a disaster threatens or occurs in Pinellas County, the Emergency Information page will stay updated with press releases, emergency orders, protective measures and who to call for more information.
Here are the types of advance notice you may receive:
Hurricane Watch
48 hours ahead of the onset of tropical storm force winds
Fill your vehicle's gas tank.
Secure cash, important documents and valuables.
Refill medications.
Fill containers and tubs with clean water, even if you are evacuating. You may need it when you return.
Secure your yard equipment and furniture.
Shutter your windows.
In case your area is ordered to evacuate, secure your home so that you can be ready to leave when the order is issued.
If you are registered for a special needs shelter and will be getting transportation, be sure you have everything you need for your emergency kit.
Be prepared for an evacuation order to be issued at any time.
Check news sites and the Pinellas County website for updates to evacuation zones and shelter information.
Hurricane Warning
36 hours ahead the onset of tropical storm force winds
Stay tuned to local news and get your weather radio ready.
Complete final preparations to evacuate or to shelter in your home.
If your plan is to travel out of the area, leave as soon as you can. Traffic gets heavier as the hurricane nears.
If you are registered for a special needs shelter and will be getting transportation, be ready to leave. Rescue workers will begin pickups shortly after an evacuation order is issued.
If you are sheltering at someone else's home, assist with home preparations and bring your emergency kit there.
You do not need to wait for an evacuation order to leave. If you plan to evacuate to another location in Florida, remember that the forecast can change and your new location may end up in the path of the storm.
Be prepared for an evacuation order to be issued at anytime.
Evacuation Orders
For hurricanes, evacuation orders are issued with enough time to safely evacuate people before dangerous winds arrive. Clearance times are modeled based on the magnitude of the storm and the number of people who need to evacuate. For Pinellas County, the estimated times to evacuate are:
17 hours – Zone A and mobile homes
20 hours – Zone B, Zone A and mobile homes
26 hours – Zone C, Zone B, Zone A and mobile homes
42 hours – Zone D, Zone C, Zone B, Zone A and mobile homes
50 hours – Zone E, Zone D, Zone C, Zone B, Zone A and mobile homes
Evacuations are complex. County officials must consider everyone—residents, hospitals, long-term care facilities, tourists and people with special needs, just to name a few. These clearance times provide us with guidance for how long it may take to get everyone to safety. Some storms speed up or intensify, which can reduce the amount of time we have available. When you are making a plan for yourself and your family, consider how much time you will need to secure your home and reach your safe sheltering location.
---
Where to Go
You need to plan ahead to find a safe place to stay during an emergency, and be prepared to adapt to changing conditions. County officials will give you advice on how to protect yourself. Depending on the situation, we may tell you to take one or more of these actions:
Shelter in Place
A shelter-in-place order means conditions are not safe outside. You should shelter where you are until we tell you it is safe to go outside.
We may issue a shelter-in-place order because of a hazardous materials spill, tornado, tropical storm or hurricane. If it is a hurricane, you should plan to shelter in place in a strong structure that is not in an evacuation zone.
When you shelter in place:
Close and secure windows and doors.
For high-wind events, secure outside furniture and other items that may become projectiles.
For hurricanes, consider installing window and door protection in advance to minimize damage.
Keep your emergency supplies nearby in case you need them.
Sheltering in place could be at your own home or at a friend's home, hotel/motel, local business, church or public shelter. If public shelters are open, they will be posted on the Emergency Information page and announced through the media or alerts. There are many ways to Stay Informed.
Safe Room
A safe room is an interior room, closet or a stairwell that preferably does not have any windows. A safe room provides the most protection during tornadoes and hurricanes. FEMA offers information on how to set up a safe room.
Evacuation
An evacuation order may be given when it is not safe for people to stay in an area and there is time for people to move to a safer location. The amount of time available may be limited, so you need to know where you will go and what to take with you.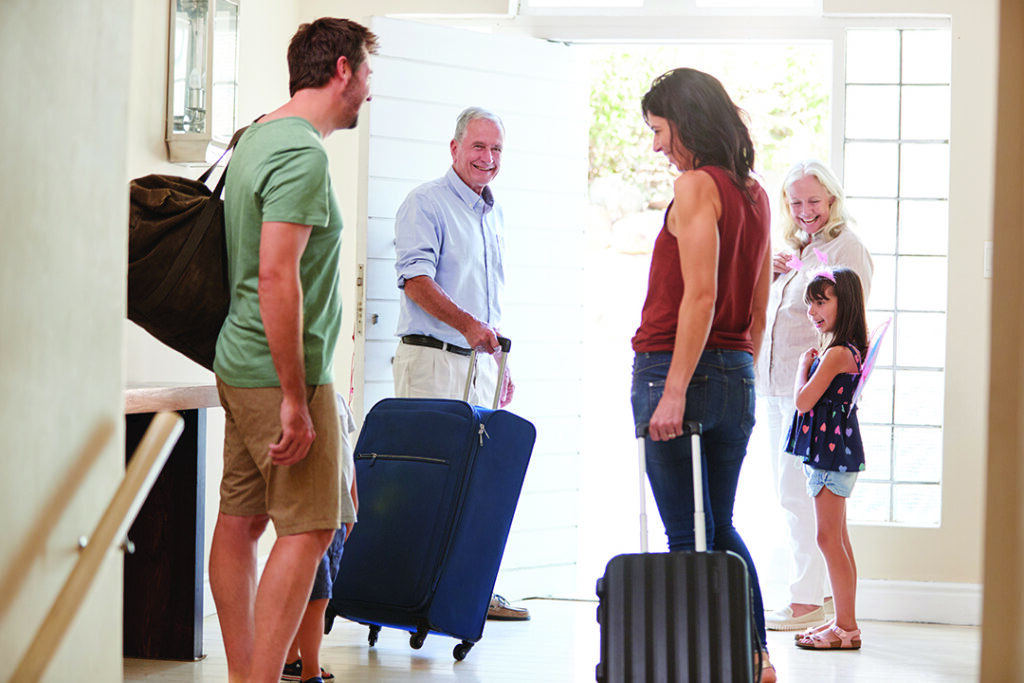 Locally
Evacuating close to home, but outside of the hazard area is the best option. Have a plan for the following situations: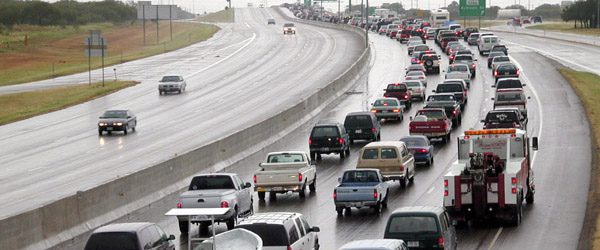 Out of the Area
For large events, like hurricanes, many people want to leave the area altogether. If that is your plan, keep these things in mind:
Hurricane evacuations may be occurring in many other counties. Travel times may increase substantially. Consider leaving when a watch is issued (48 hours in advance) or sooner. Flights may be canceled or hard to find.
Check forecasts for changes. Hurricanes may change paths and end up affecting the area you are headed to.
Know where you will go. Make a plan to stay with friends or family or in a hotel outside of a hazard area.
Make sure your car is in good working condition and full of fuel. Gas may be hard to find along the evacuation routes, or lines may be very long.
Prepare for delays in getting back to the county and your home after the event.
Vertical Evacuation
In some cases of flooding, it may be necessary to move to higher areas within your house. It is not recommended to stay in your home if it is vulnerable to storm surge, even if you live in a high-rise building. If you find yourself in a situation where you have to vertically evacuate, consider the following:
Shut off water service, gas service and electricity to your home.
Move to the second floor or higher if needed.
Stand on top of a counter or strong piece of furniture to stay above the rising water.
If you have to go into your attic, take an axe or something to break through the roof.
See a text-only version of this PDF.
---
How to Go
Personal Vehicle
The most convenient way to evacuate is to pack up your car and go to your destination. Remember to take your emergency kit with you so you have what you need for all the people and pets included in your plan.
Public Transit
If you need transportation assistance from someone else, make sure you plan well in advance. For tropical storms and hurricanes, drivers will need to be off of the roads and seek their own safety well before a storm reaches Pinellas County.
Pinellas Suncoast Transit Authority (PSTA) will run buses during an evacuation, although some routes could vary from their regular schedule. Check the PTSA website for updates.
Rides are free during an evacuation, and there are transfer stations to help you get to a shelter.
Pets are allowed, but they must be in a crate. Large dogs must be on a leash with a muzzle.
Special Needs Transportation
If you require specialized transportation, sign up now for the Special Needs Registry so we can identify providers to help you. Do not wait until a storm is approaching to contact us.