Commissioner Chris Latvala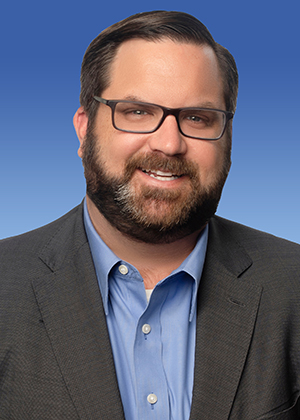 315 Court Street
Clearwater, FL 33756
(727) 464-3278 Tel
(727) 464-3022 Fax
clatvala@pinellas.gov

Commissioner Latvala has been connected to Pinellas his entire life. He was born in Dunedin and went on to attend the University of Central Florida. After graduation, he moved back to the Tampa Bay area and has lived and worked in Pinellas County for 14 years. Commissioner Latvala honorably served Clearwater and Largo in the Florida House from 2014 to 2022. He spent part of that time serving as the Chair of the House Education and Employment Committee passing landmark legislation that provided raises for teachers, and supported the rights of students and parents in the classroom. He was then elected to the Pinellas County Commission in 2022.
Having been active in the political world for most of his life, starting by helping with his father's campaign for State Senate as a child, he began working in politics after graduation. Then, he wanted the chance to make a difference himself and first ran for the Florida House in 2014 to represent Clearwater and Largo. In that time Representative Latvala has made a substantial impact on the lives of Floridians, and close to home, here in Pinellas. He has been a strong advocate for teachers, increasing opportunities to access education, protection for minors, an advocate for law enforcement, and vocal about the rights of mobile homeowners. Among his many accomplishments in Tallahassee, include an unprecedented raise for teachers in 2020, and legislation that was long fought for, to enhance the child welfare system in Florida in honor of a young constituent, Jordan Belliveau, who was murdered by his mother in 2018.
A tireless advocate for Pinellas County, Chris is a member of the 2014 Leadership Pinellas class and has served on the board of multiple local charities including PACE Center for Girls and Boys and Girls Club. He has also continued the family tradition of organizing the community farm share to distribute food to families in need here in Pinellas.
Commissioner Latvala has been recognized by the community for his commitment including in recent years including 2020 Legislator of the Year for the Florida Coalition for Children, 2022 Take Stock in Children Champion of Education Award, 2022 Stand with Parkland-School Safety Lifetime Recognition Award and the 2022 Florida State Fraternal Order of Police Lifetime Achievement Award.
E-mail addresses are public records under Florida law and are not exempt from public-records requirements. If you do not want your e-mail address to be subject to being released pursuant to a public-records request, do not send electronic mail to this entity. Instead, contact this office by telephone at (727) 464-3000, (727) 464-4062 TDD, or in writing, via the United States Postal Service at: Pinellas County Board of County Commissioners 315 Court Street Clearwater, FL 33756