54th Avenue N. Improvements
Last updated on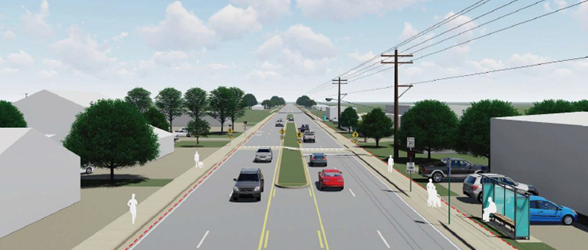 Project ID
003882A
Project Location
54th Avenue N., from 49th Street N. to 34th Street N.
Project Status
Study: In progress
Project Overview
This project aims to make roadway and pedestrian safety improvements on 54th Avenue N. from 49th Street to 34th Street in Lealman. The project continues the improvements identified in the Linking Lealman Action Plan of 2019.
The project studies five alternatives for roadway and pedestrian improvements. Each alternative has been evaluated based on impact to existing right-of-way, traffic flow, safety, pedestrian/bicycle access, ability to adequately accommodate present and future traffic.
Project Location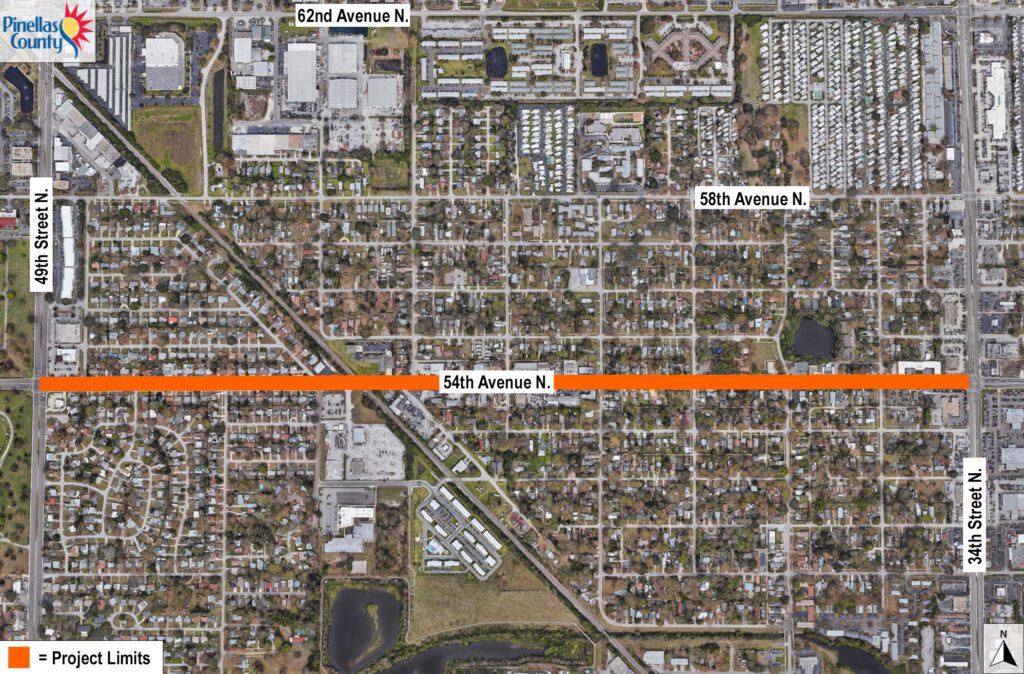 Project Timeline
Preliminary Engineering Study Complete: Late 2023
Design Phase: Anticipated 24-month schedule
Construction Phase: Anticipated 24-month schedule
Community Outreach
July 20, 2023: Pinellas County held a virtual Project Information Meeting to provide information on the 54th Avenue N. roadway improvements project. View the meeting recording.
April 13, 2023: Pinellas County held a Project Information Meeting at the Lealman Exchange. View the meeting presentation.
Project Funding
This project is supported by the Penny for Pinellas.
Contact Us
Eliode Joseph, P.E.
Project Manager
Public Works / Capital Improvements
14 S. Ft. Harrison Ave., Clearwater, FL 33756
(727) 464-4408
ejoseph@pinellas.gov