Brooker Creek Preserve Boardwalk Rehabilitation
Last updated on
Project ID
004452A
Project Location
3940 Keystone Rd, Tarpon Springs, FL 34688
Project Status
Construction: In progress
Project Overview
Pinellas County Parks and Conservation Resources, along with Public Works, are currently undertaking a project to remove and replace the existing boardwalks within the Brooker Creek Preserve as part of the Countywide Annual Boardwalk, Fishing Pier and Observation Tower Improvements contract.
The contractor, Bayshore Construction, Inc., will remove the existing boardwalk and replace it with all new framing, decking, and handrail assemblies. During phase E, the contractor will also add lighting fixtures to the new boardwalk.
Construction activities will be completed in phases and coordinated with Brooker Creek Preserve staff to reduce the public's impact. Please follow any signage highlighting closed portions of the boardwalk.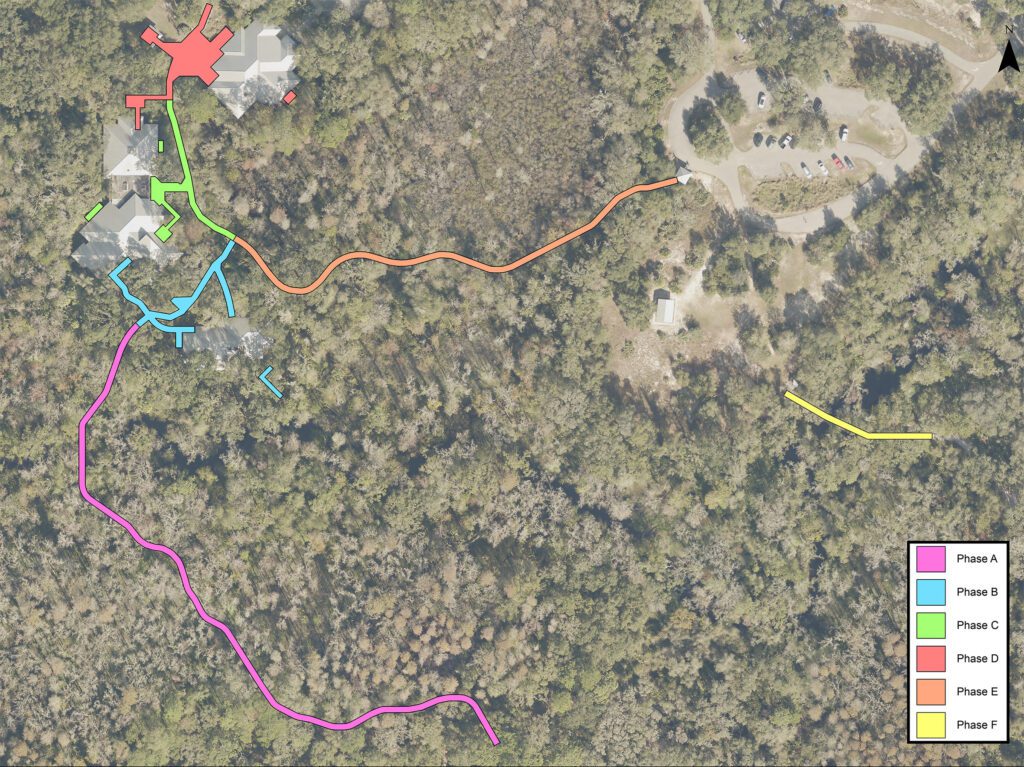 Anticipated Project Schedule
Phase A: COMPLETE
Phase B: COMPLETE
Phase C: COMPLETE
Phase D: COMPLETE
Phase E: May 2023 – TBD (Lighting installation)
Phase F: COMPLETE
Contact Us
Donald Melone, Jr., ENV SP
Project Manager
Public Works / Capital Improvements
14 S. Ft. Harrison Ave., Clearwater, FL 33756
(727) 464-3465
dmelone@pinellas.gov