San Martin Boulevard Bridge Replacement
Last updated on

Project ID
001036A
Project Location
Tallahassee Drive to Weedon Drive in St. Petersburg
Project Status
Design: In progress
Pinellas County is designing a new bridge to replace the existing San Martin Boulevard Bridge. The existing bridge will be replaced with a new bridge of similar design that will be shifted to the east of the existing bridge. The proposed bridge typical section includes two 11-foot travel lanes and two 7-foot buffered bike lanes. A 6-foot-wide sidewalk and a 12-foot-wide shared use path is provided for pedestrian access across the bridge. Since the alignment of the new bridge will be shifted, the bridge will be constructed in stages to allow San Martin Boulevard to remain open during construction.
A Project Development and Environment (PD&E) study was previously completed for this project. Information about the study can be found on the Project Development and Environment Process page.
Opportunities for community involvement will be provided during the design phase of the project. Check the Community Outreach page for upcoming project meeting dates and general information.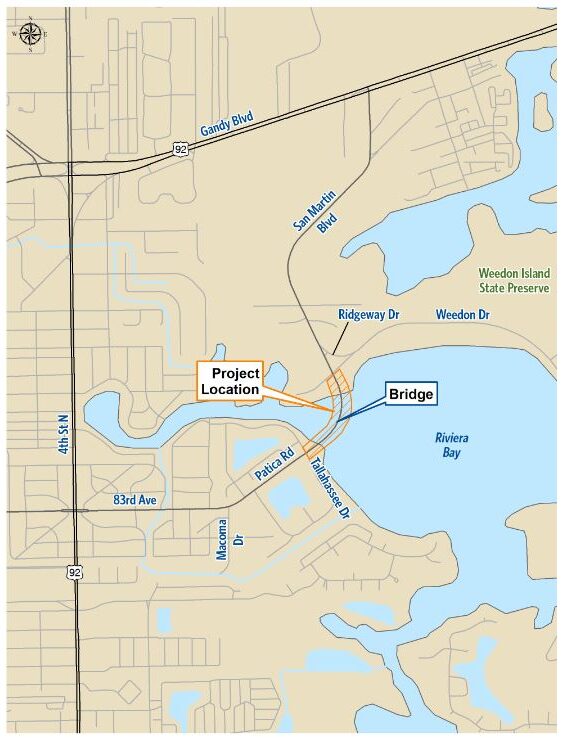 Project Funding
This project is supported by the Penny for Pinellas.