Sustainability and Resiliency Action Plan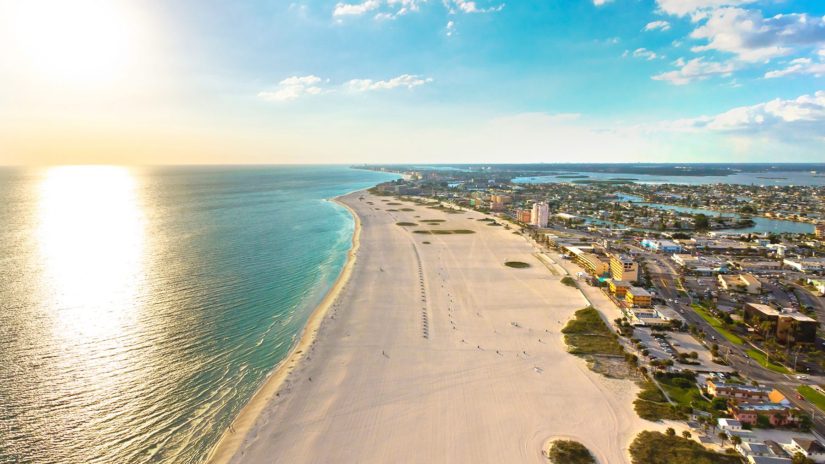 Pinellas County is currently developing its first comprehensive Sustainability and Resiliency Action Plan, which will set the foundation for all of the County's sustainability and resiliency policies and initiatives. The process will set measurable goals and steps toward a more sustainable and resilient Pinellas.

In addition to environmental considerations, the plan will also address the economic and social case for environmental stewardship, community resiliency and climate change adaptation, including cost savings and economic opportunity.

The Sustainability and Resiliency Action Plan (SRAP) is scheduled for completion in 2023.

This project consists of six major phases:
PHASE 1: Project Initiation: This phase includes project kick-off meetings; project management, including quality assurance and quality control; and an initial information and data review of County programs, policies and project information.
PHASE 2: Greenhouse Gas (GHG) Emissions Inventory: This phase includes the creation of a greenhouse gas (GHG) inventory methodology, data collection and analysis to measure the carbon footprint of County operations as well as unincorporated Pinellas County communities.
PHASE 3: Internal Program and Process Assessment: This phase will assess current County sustainability and resiliency practices through an internal review of processes, programs and policies; internal engagement through workshops and surveys; interviews with organizational leaders; and the creation of a public engagement strategy.
PHASE 4: External Stakeholder Engagement: In this phase, we will gather input from local and regional stakeholders through surveys and an external stakeholder advisory group.
PHASE 5: Plan Development: In this phase, findings from phases 1 through 4 will be used to define the mission/vision, goals, strategies and approaches to funding a sustainability and resiliency program in the future.
PHASE 6: Plan Implementation: In this phase, the consultant leading the effort will deliver the Pinellas County Sustainability and Resiliency Action Plan, which will include short-term initiatives along with guidance for implementing longer-term initiatives that meet the plan's goals.
Sustainability and Resiliency Updates
Note: E-mail addresses are public records under Florida law and are not exempt from public-records requirements. If you do not want your e-mail address to be subject to being released pursuant to a public-records request, do not send electronic mail to this entity. Instead, contact this office by telephone at (727) 464-3485, or in writing, via the United States Postal Service to this address:

Pinellas County Sustainability and Resiliency
315 Court St Suite 601
Clearwater, Florida 33774