Reclaimed Water

View the maps below to find out if reclaimed water is available in your area. You can also contact Business & Customer Services at (727) 464-4000 or by email. All maps are in PDF format.
More Information
How to Connect to Reclaimed Water
More about the process
All connections made to the reclaimed water must have a cross-connection inspection. The reclaimed water application must be completed and processed before scheduling the reclaimed water inspection.

North and South County reclaimed water customers have different connection requirements.
Contact Technical Services at (727) 464-5848 to have a free in-ground hose bibb delivered to you, for above ground hose bibb installation ($95 fee), to schedule the reclaimed water inspection, or for more information about additional hose connections.
For application questions, contact Business & Customer Services at (727) 464-4000.
About Reclaimed Water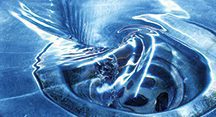 Reclaimed water is wastewater that is discarded from toilets, sinks, laundries, tubs and showers that has been cleaned and purified to eliminate harmful by-products. Wastewater does not come from the water used to water the grass, fill the swimming pool, wash the dog or the car. Wastewater is also not stormwater run-off. Stormwater is collected in a separate drainage system.
It takes wastewater from four to five houses to supply one house with reclaimed water. Reclaimed water is a limited resource and should be used wisely. Reclaimed water travels from the wastewater treatment plant to houses and businesses through a separate reclaimed water pipe system, identified by the color purple.
Benefits of using reclaimed water
Creates an alternate water source for irrigation and reduces demand for drinking water.
Reduces the cost of landscape irrigation and fertilizer costs due to the nitrogen and phosphorus in reclaimed water.
Beautifies our community.
What are acceptable uses for reclaimed water?
Irrigating lawns and most landscaping.
What are NOT acceptable uses for reclaimed water?
Consumption by humans, bathing, cooking, or toilet flushing in houses.
Any interconnection with another water source.
Recreational use like swimming pools or outdoor showers.
Irrigation of edible crops that are not peeled, cooked, or thermally processed before consumption.
Run-off into or filling of swimming pools.
Washing cars, boats, heavy equipment, roofs and buildings.
Supplying water to decorative fountains.