Storm Surge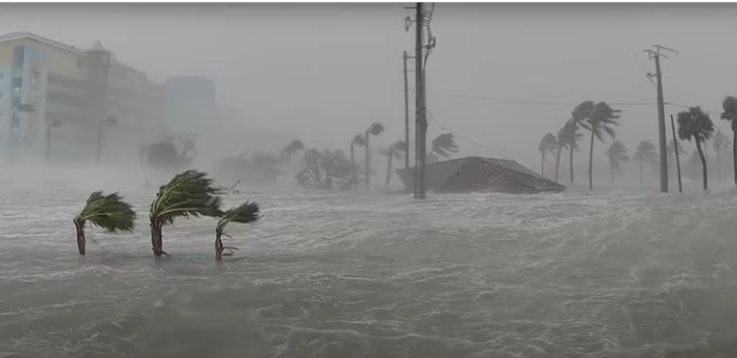 Storm surge is the water that is pushed onto land as a hurricane makes landfall.
• It can range from a few feet to over 30 feet.
• It will impact coastal areas first, then move further inland.
• Surge is life-threatening.
• It is fast-moving and fast-rising.
• Can wash away buildings and roadways.
Evacuations are based on storm surge. Know if you are at risk from storm surge by looking up your evacuation zone.
Know your zone
There are several ways to learn your evacuation zone:
Online at Know Your Zone
Ready Pinellas mobile app (Android, iOS)
(727) 453-3150 (for Pinellas County landline phones only)
Utility bill (Pinellas County customers)
Mobile homes
Residents of mobile homes, manufactured homes and recreational vehicles must always evacuate no matter what area of Pinellas County they live in. Mobile homes cannot withstand strong winds.
Special needs
Residents who are dependent on electricity must always evacuate due to winds for all category hurricanes. See more information on special needs.
Picture the threat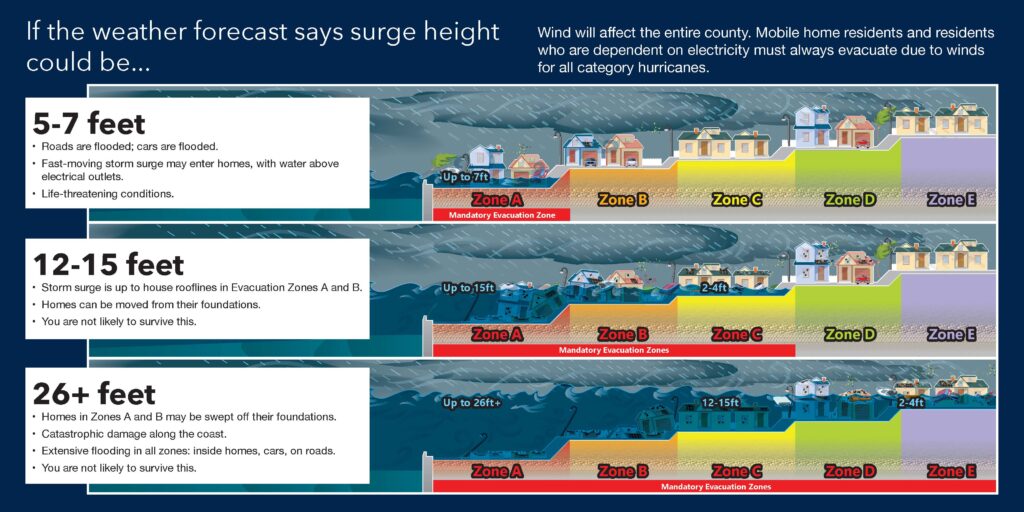 Storm surge is not just a coastal hazard. This graphic shows examples of storm surge scenarios to illustrate how far inland storm surge can be pushed and the damages it can cause. Storm surge will impact coastal waters first and continue to push inland. For Hurricane Ian, storm surge reached up to 15 feet at the coast on Fort Myers Beach, and was pushed 15 miles inland. Along rivers and waterways, storm surge was pushed up to 24 miles inland, with a depth up to eight feet. Evacuation orders are issued to move people out of harm's way.
Run from the water. Hide from the wind.