Employee Voice Survey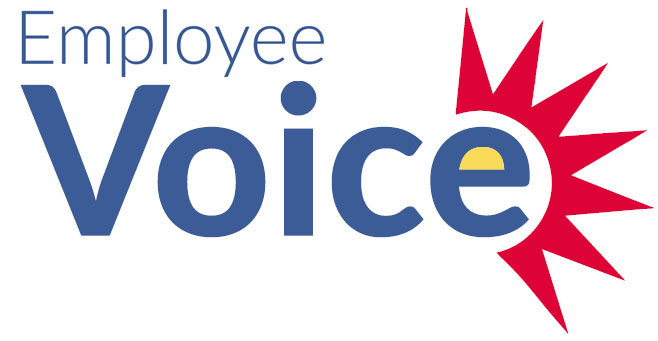 The biennial employee survey is your opportunity to tell us about your experience working at Pinellas County. The survey was conducted in August 2021.
Frequently Asked Questions
How many employees completed the survey?
More than 78% of employees participated. This shows that employees are engaged, trust the process and care to express their opinion.
How were the results shared?
Human Resources shared the results for all Unified Personnel System (UPS) employees in the November 2021 issue of The Pen. See the Executive Summary.
The third party vendor, Empact Solutions, shared results with each Appointing Authority, and the Appointing Authorities are sharing the results with their leadership teams. Human Resources did not communicate results at the Appointing Authority or department level.
Was anything done in my department since the 2019 survey?
Some ways that leadership acted upon results of the 2019 survey are:
Improved work relationships like implementing employee-driven process improvement teams and employee forums, internal task teams and meeting restructuring.
Enhanced professional development and career growth opportunities, including defining career paths/ladders and offering leadership programs.
More employee recognition such as periodic awards and perks for outstanding service.
Organization improvements such as developing service standards and operation procedures, reorganizing to streamline reporting relationships and customer service.
Succession planning including supporting career growth, offering enhanced training opportunities and promoting from within based on career series.
When can I expect to begin seeing changes following the 2021 survey?
The first steps are to communicate survey results with employees and begin working on identifying focus areas and action plans based on your department's results.
How were the results kept anonymous?
Your responses were submitted directly to a third-party research agency, Empact Solutions, for analysis. Only Empact Solutions will see the raw data including demographic information such as employee department, age, sex, ethnicity, etc.
Your survey responses are anonymous. In no case will information be reported to Pinellas County in such a way that an individual's identity can be known.
Survey answers accompanied by demographic data will not be provided at the individual department/division level. For smaller departments, additional steps will be taken that no demographic data will be shared, and small departments may be grouped together to protect individual identity.
Do the results go to the managers? 
No. The individual survey submissions are confidential and were not provided to Human Resources, managers, supervisors, directors or Appointing Authorities in such a way that individual responses will be discernible. Each Appointing Authority received a summary of results that will then be shared with the leadership team, managers and employees. This data will be used to plan actions that need to be taken as a result of the 2021 Employee Voice Survey. Again, this summary looks at trends and protects individual responses.
Will supervisors know if an individual employee completed the survey?
No. Empact Solutions did not disclose this information to anyone in Pinellas County Government, including Human Resources.
Were the questions the same as last time? 
Yes. The questions were very similar to the 2015, 2017 and 2019 surveys to allow data comparison.
When is the next survey?
The survey is done every 2 years, and we expect to launch the next Employee Voice Survey in 2023.
Updated 11/23/21