Health Savings Account
Pinellas County provides the opportunity to open a Health Savings Account (HSA) through HSA Bank to employees who enroll in the Choice Fund Open Access Plus HSA Plan.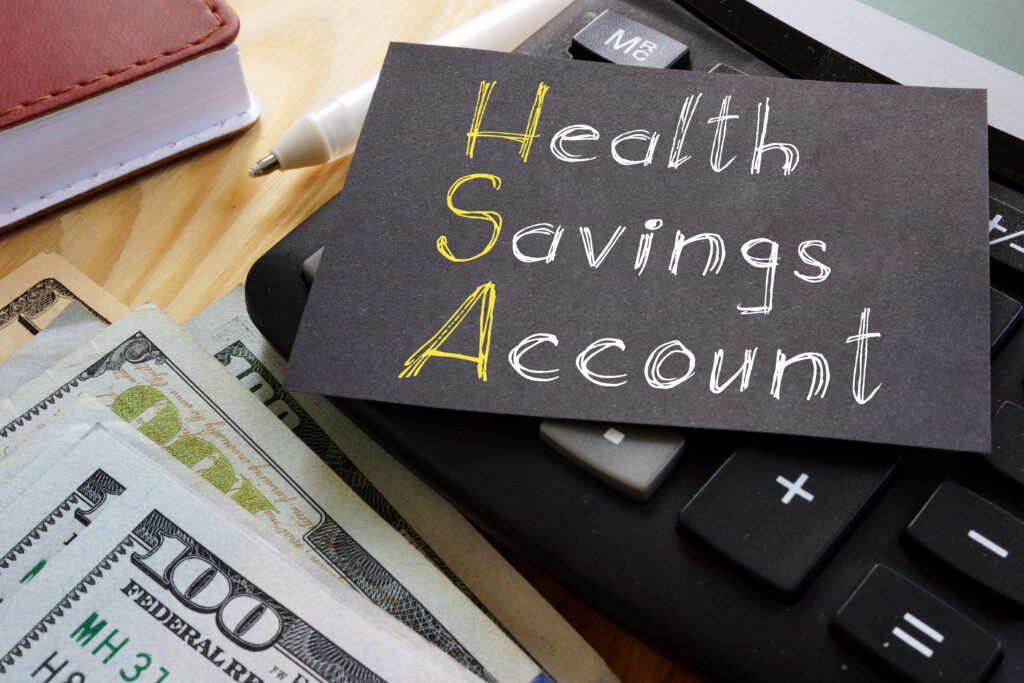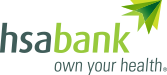 Contact HSA Bank
Website: www.HSABank.com
App: HSA Bank Mobile
Phone: (800) 357-6246 available 24/7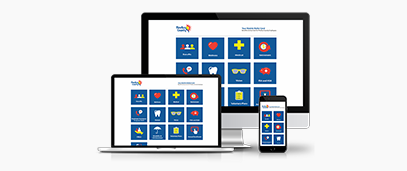 What is a Health Savings Account?
An HSA is a tax-deductible savings account available to individuals enrolled in an IRS-qualified high-deductible health plan like Pinellas County's Choice Fund Open Access Plus HSA Plan.
HSA contributions may be made by you or by the County. The HSA account belongs to you even when your employment with the County ends. Payroll contributions will cease in the last pay period in which your employment ends.
There is no "use it or lose it" provision, and the money rolls over from one year to the next. Your deposits earn interest and grow over time. This allows you to save money for future expenses or pay for current ones.
The money in your HSA may be used to pay for your medical plan deductible and qualified expenses for medical, dental, prescription, behavioral/mental health and vision. You may use HSA funds for a domestic partner or their children only if they qualify as a tax dependent under the Internal Revenue Code.
The IRS requires that the HSA account holder retains receipts for HSA expenses. The receipts will be required if audited by the IRS.
You are not eligible for an HSA if you have coverage through another high-deductible plan nor coverage under Medicare or Tricare.
Also see:
Enrollment
Employees who want a Health Savings Account must enroll in the Choice Fund Open Access Plus HSA Plan. There are two opportunities for enrollment:
When you are newly eligible, such as a new hire, a change to full time status or the loss of other coverage.
During Annual Enrollment (held each fall).
While a physical address is required by HSA Bank in order to open the account (no P.O. Box), your P.O. Box can still be used as your mailing address.
HSA Bank offers one type of HSA account with opportunities to invest HSA funds in self-directed investment options through Schwab and Devenir. You must have a balance of $1,000 or greater in order to invest funds.
HSA Bank sends a welcome kit with information on managing an HSA to new account holders within 7-10 days after the account is opened. A debit card is also provided to allow easy access to funds in the account. Additional cards are available for eligible family members.
Contributions
You must be enrolled in the Choice Fund Open Access Plus HSA Plan and have an open, active HSA with HSA Bank to receive contributions from Pinellas County and make your own contributions.
An HSA will automatically be opened for you once you enroll in the Choice Fund Open Access Plus HSA Plan.
During enrollment, you may elect to make pre-tax contributions to your HSA through payroll deductions. You may change or cancel your contributions at any time once your medical coverage is active by emailing employee.benefits@pinellas.gov. To view step-by-step instructions, see the HSA Contributions OPUS Screenshots Guide.
Your eligibility for HSA contributions ends if you:
Discontinue coverage under the Choice Fund Open Access Plus HSA Plan.
Sign up for Medicare Part A or Part B.
End employment with Pinellas County.
Pinellas County contributions are made approximately three weeks after the account is opened or the medical coverage is effective, whichever is later.
Annual Pinellas County HSA Contribution
| | |
| --- | --- |
| Coverage | 2023 and 2024 Contribution |
| Employee Only | $500 |
| Employee Plus 1 or More | $1,200 |
Maximum Annual Combined HSA Contribution from Pinellas County and Employee*
| Type of Contribution | 2023 Limit | 2024 Limit |
| --- | --- | --- |
| Individual | $3,850 | $4,150 |
| Family | $7,750 | $8,300 |
*Includes Pinellas County's contribution of $500 or $1,200. (Age 55+ catch up contribution remains at an additional $1,000.)
Deductible
Per IRS guidelines, the 2023 deductible for Employee Only is $1,500 and the deductible for Employee Plus 1 or More is $3,000. In 2024, the deductibles will be increased per IRS guidelines to $1,600 for Employee Only coverage and $3,200 for Employee Plus 1 or More.
Choice Fund Open Access Plus HSA Deductible
Coverage
2023 Deductible
2024 Deductible
Employee Only
$1,500
$1,600
Employee Plus 1 or More
(Pooled Deductible)
$3,000
$3,200
More Information
10/16/23