Oakwood Drive Bridge Replacement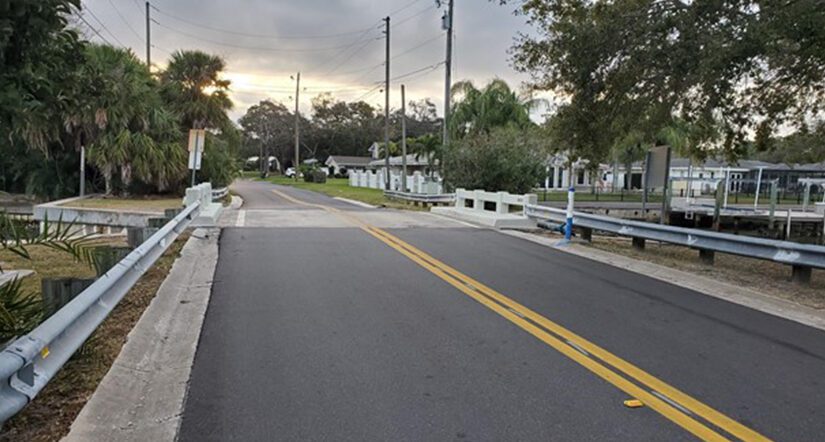 Project ID
001035A
Project Location
Oakwood Drive over Stephanie's Channel in Harbor Bluffs subdivision
Project Status
Construction: In progress
Project Update
The contractor will install the temporary waterline for Phase 1 construction on Thursday, Oct. 13, beginning at 9 pm. This work will take approximately 4 hours and require a road closure. Drivers should expect delays up to 30 minutes before being cleared to cross the bridge. Potable water is not expected to be interrupted.
To receive project updates by cell phone during the construction process via the Nixle alert system, text OWBR to 888777.
Project Overview
Pinellas County is replacing the Oakwood Drive bridge over Stephanie's Channel as part of an ongoing effort to maintain and operate a network of over 140 bridges located throughout the County. The bridge, located in the Harbor Bluffs subdivision, will be reconstructed with two 10-foot travel lanes and a 7-foot, 6-inch sidewalk that will improve pedestrian safety across the bridge. Utility lines, including water, sewer, gas, and power, will also be relocated during construction.
To maintain access to the island portion of the neighborhood, the bridge will be constructed in two phases. One lane will be kept open during construction using a temporary traffic signal to allow for timed, two-way traffic across the bridge.