Ready Pinellas Emergency Planning Mobile App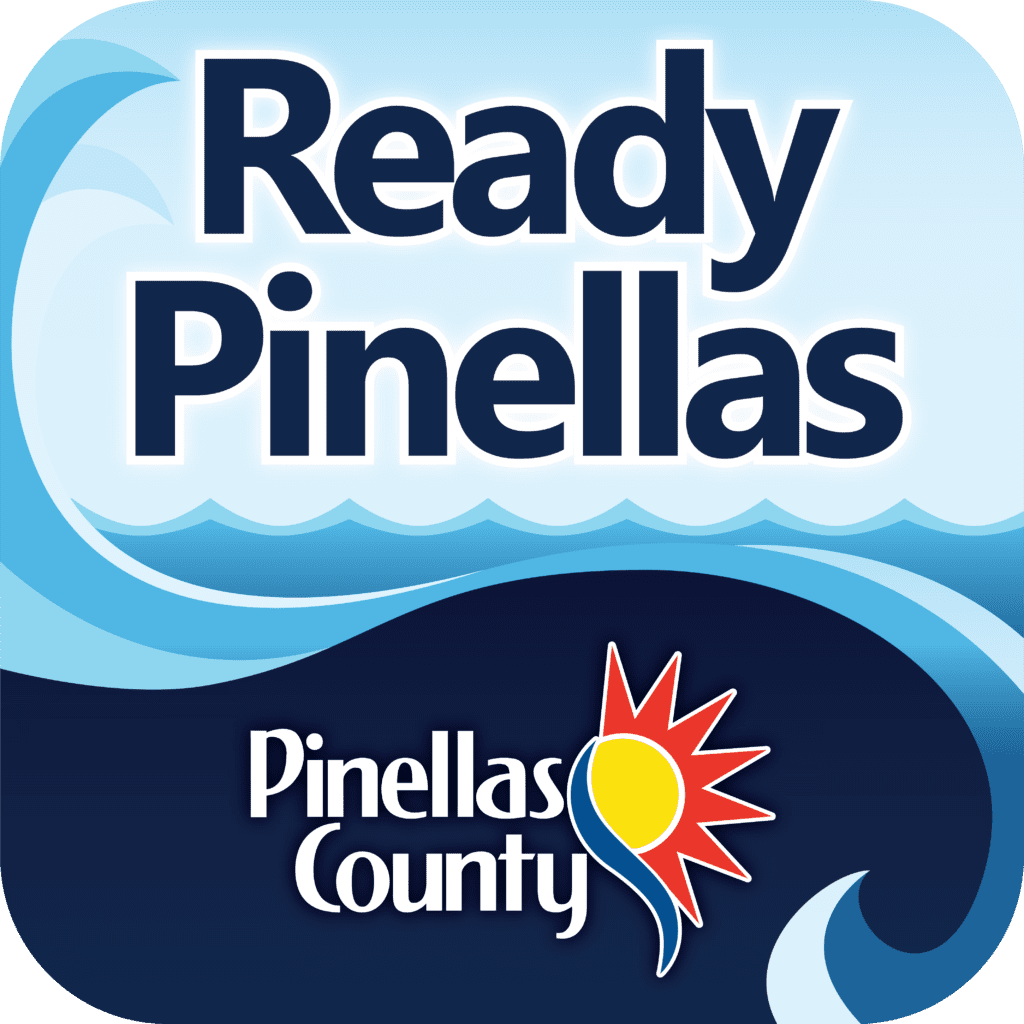 Ready Pinellas is designed to help residents prepare themselves and their families before, during and after a storm. It is available for free download on the Apple App Store and Google Play store.
Note: Android device users who already had the previous Ready Pinellas app installed will need to download the new app from the Google Play store and remove the old app from their devices. Apple device (iPhone and iPad) users will see the app automatically updated.
The new app features a refreshed design and user experience, additional information and tips, and convenient checklists to make sure you and your family are prepared. App users can use emergency supply checklist, home inventory and emergency contacts tools to build a personal emergency plan.
As a storm approaches, the app will provide real-time updates to help keep you safe, including detailed information that is available at your fingertips even if you lose internet connectivity. It will provide resources to contact us year-round and during a disaster and give you tips to Stay Informed.
Ready Pinellas App Features
Know Your Zone: If you have your locator services on, the app will tell you if you are in a designated evacuation zone. You can also look up other addresses to see if they are in an evacuation zone. Remember: Evacuation zones were updated for the 2022 hurricane season, so you may have a new zone. When a storm is approaching, it will tell you if Pinellas County is in the 5-day or 3-day cone and if an evacuation order has been issued.
Make a Plan: Use our emergency supply checklist, home inventory and emergency contacts tools to build a personal emergency plan that you can share. You can take pictures of items for your home inventory.
Push Notifications: Through the app, you will receive informational and emergency notifications from Pinellas County Emergency Management, the National Weather Service and Alert Pinellas.
Special Needs: You can learn more about special needs assistance, which is intended for those who need transportation or require minimal medical assistance while seeking public shelter. You can register from the app.
Preparedness Tips: Learn how to prepare your family, pets, home, condo, mobile home, boat and more.
Safety Tips: Find information on What to Do Now before, during, and after an event. Learn about year-round preparedness, how to clean up after a flood or food safety if power has been out.
Report Damages after a storm has hit Pinellas County.
For more information on all-hazard preparation, review the Pinellas County Emergency Management website.