Solid Waste and Animal Services Partnership: Pet Supply Donation Drive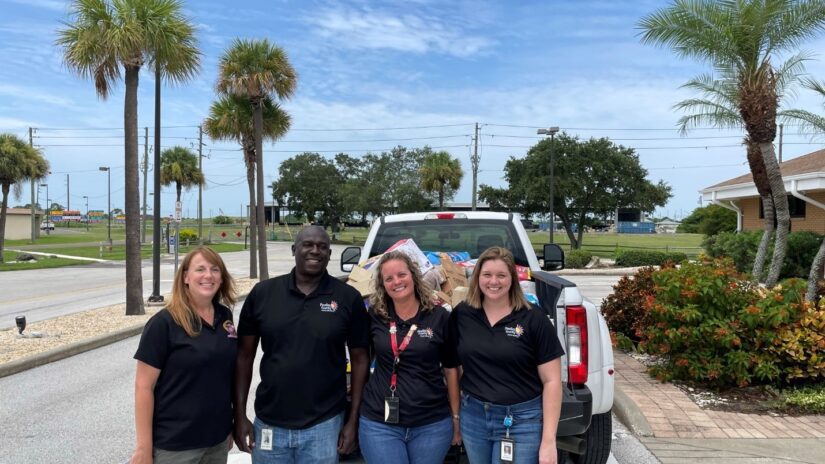 In July, the departments of Solid Waste (DSW) and Animal Services teamed up for a pet supply donation drive!
The donated supplies help Animal Services go the extra mile to provide the high-level care the animals deserve. The supplies also help pet-loving residents care for their pets when finances are tight, which helps keep animals and their families together.
DSW employee contributions to the pet supply donation drive weighed in at 1,200 pounds! Check out the pictures below from the day the supplies were donated.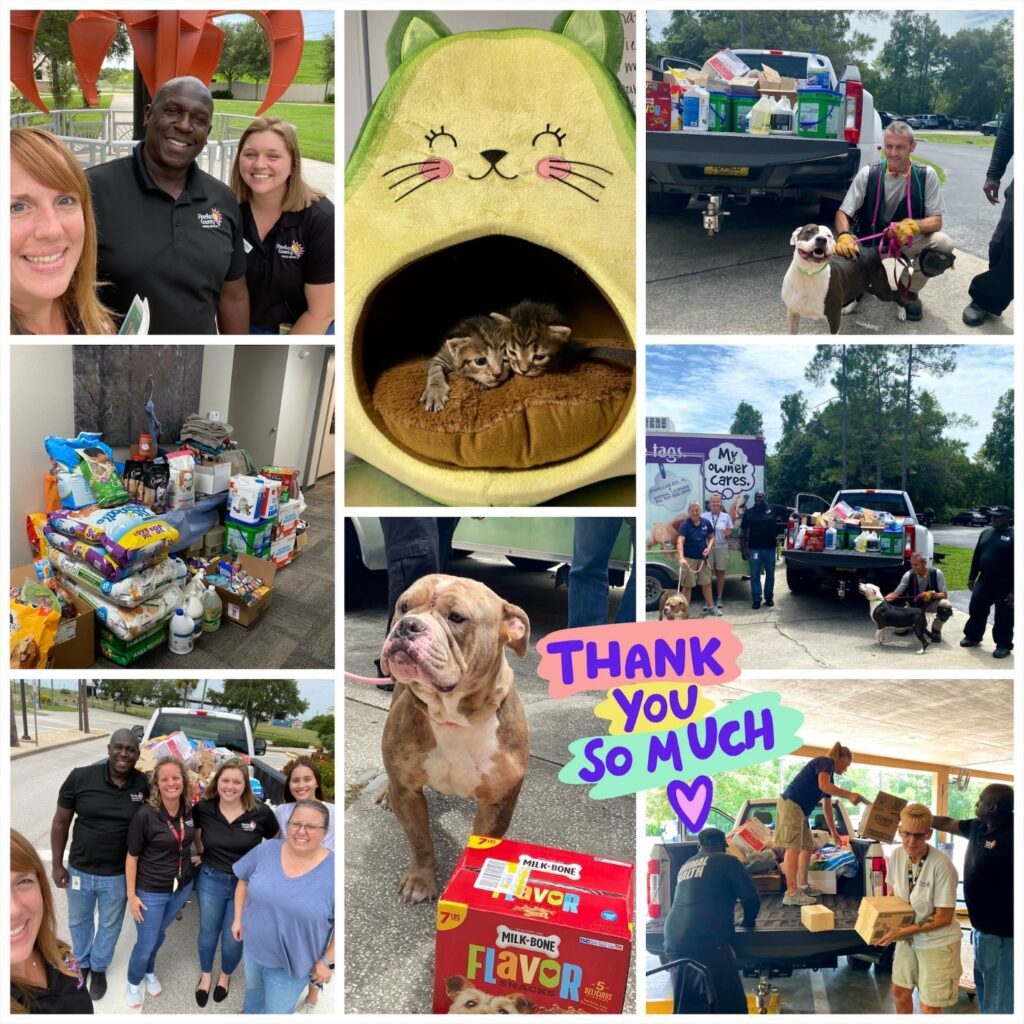 "We can't thank all of you enough for your big hearts and willingness to extend this gratitude to the animals in our care." – Jennifer Renner, Animal Services Program Manager 
When Collis and Jennifer (pictured above) arrived at DSW to collect the donation drive supplies, Ashley took them on a tour of the Solid Waste Disposal Complex. On the tour, they learned about how DSW manages over 1 million tons of garbage each year and about the importance of Pinellas County's vision of zero waste to landfill by 2050.
Check out ways you can get involved with or donate to Animal Services online by visiting the Donate to Animal Services page.
If you or your friends & family are interested in touring the Solid Waste Disposal Complex, email recycle@pinellascounty.org or visit DSW's Educational Resources page.