Pinellas Partners in Recycling
Pinellas Partners in Recycling (PPR) is an advisory and networking group focused on recycling, waste reduction, and managing garbage as a resource.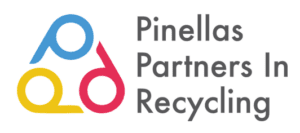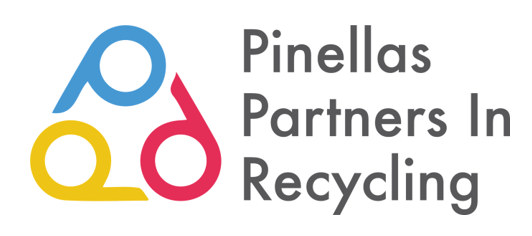 Policies and Procedures
PPR's Policies and Procedures identifies the group's objectives, Voting Membership, officer responsibilities, decision-making process, and more.
Networking Function
PPR includes members from the public sector, private sector, non-governmental organizations, such as Keep Pinellas Beautiful.  See Voting Membership below. Participants include the State of Florida Department of Environmental Protection, and representatives from Hillsborough County, City of Tampa, and Manatee County solid waste and recycling departments.
Advisory Function
PPR provides updates of its activity to the Pinellas County Solid Waste Technical Management Committee and advises the committee as requested.
Work Groups
PPR's Work Groups support and advance the objectives of PPR. The active Work Groups are:
Contract Work Group
Develops resources to help standardize recycling collection, processing, and marketing contracts through collaboration between the public and private sector.
Contract Work Group Resources
Contract Work Group References
Contamination Work Group
This Work Group develops effective outreach campaigns based on research to help decrease contamination in recycling collection programs.
Contamination Work Group Resources
Low Waste Event Guide Work Group
This Work Group is developing a regional guide for zero or low waste events.
Low Waste Event Guide Work Group Resources
Upcoming Meetings
To view upcoming meetings, go to the top left of this page and click on the meeting date.
PPR meetings are hosted and coordinated by the Department of Solid Waste; they are held every other month for 90 minutes.
Meetings typically include a presentation on the topics of waste reduction, recycling, and energy recovery.
Previous presenters include Recycle Across America, The Recycling Partnership, and the City of Orlando.
If you are interested in presenting to PPR, please email recycle@pinellas.gov.
Past Meetings
| Date | Title | Attachments |
| --- | --- | --- |
| May 4, 2023 | Pinellas Partners in Recycling Meeting | |
| March 15, 2023 | Pinellas Partners in Recycling Meeting | Minutes |
| January 11, 2023 | Pinellas Partners in Recycling Meeting | Minutes |
| November 9, 2022 | Pinellas Partners in Recycling Meeting | Minutes |
| September 21, 2022 | Pinellas Partners in Recycling Meeting | Minutes |
| July 20, 2022 | Pinellas Partners in Recycling Meeting | Minutes |
| May 18, 2022 | Pinellas Partners in Recycling Meeting | Minutes |
Voting Membership
| | |
| --- | --- |
| Voting Members | Vote Count |
| St. Petersburg | 1 |
| Clearwater | 1 |
| Largo | 1 |
| Pinellas Park | 1 |
| Dunedin | 1 |
| Tarpon Springs | 1 |
| Group "A" Cities - Belleair/Belleair Bluffs/Oldsmar/Safety Harbor | 1 |
| Group "B" Cities - Gulfport/Kenneth City/Seminole/South Pasadena | 1 |
| Group "C" Cities - Belleair Beach/Belleair Shore/Indian Rocks Beach/Indian Shores/Madeira Beach/Redington Beach/N. Redington Beach/Redington Shores/Treasure Island/St. Pete Beach | 1 |
| Pinellas County Department of Solid Waste (DSW) | 1 |
| Keep Pinellas Beautiful | 1 |
| Pinellas County Schools | 1 |
| Non-Governmental Advocacy Organization related to Recycling and the Environment | 1 |
| Private Sector Recycling Processing Representative | 1 |
| Private Sector Recycling Collection Representative | 1 |