Performance Management – FACE
What is FACE?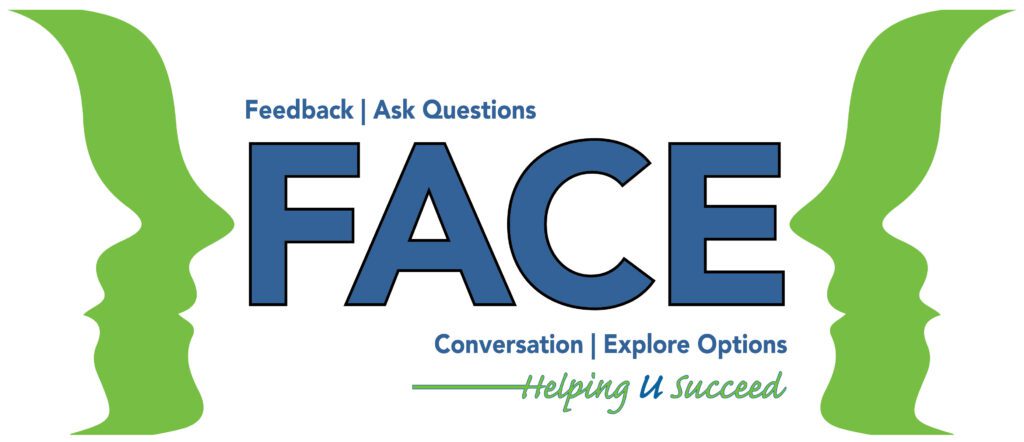 Face-to-face conversations between a supervisor and employee
An acronym for Feedback, Ask Questions, Conversation and Explore Options
The performance management software system
Talent Center Login/Password
FACE performance reviews are found in the Talent Center. The options to access the Talent Center are based on your organization as shown below:
Group 1
BTS, County Administrator, County Commissioners, County Attorney, Forward Pinellas, Human Resources and Office of Human Rights
If you work for one of these organizations, sign into Okta and select Taleo – Talent Center. (Chrome is the preferred browser.)
To access Okta, use your regular network login (username and password). Okta serves as a single sign-on portal so once you log into Okta, you can access the Talent Center directly.
Group 2
Clerk's Office, Property Appraiser's Office, Supervisor of Elections and Tax Collector's Office
If you work for one of these organizations, use the Talent Center link. This link is also found in your Favorites list. Enter your OPUS login and your Talent Center password.
Can't log in? Forgot your password? Need to update your password? Contact Business Technology Services at btsoc@pinellas.gov or at (727) 453-HELP (4357).
Resources
Some terms differ in the FACE model and software, such as:
Notes = Comments (used by a supervisor to keep track of discussions they have with an employee about performance)
Summarize Performance Conversations = Performance Review (completed in the FACE system to note overall performance, goals and expectations)
General Resources for Employees & Supervisors
Employee Resources
Supervisor Resources
Questions?
For technical questions, contact Business Technology Services at btsoc@pinellas.gov or at 453-HELP (4357).
For employee performance questions, contact Human Resources at (727) 464-3367, option 2, or email humanresources@pinellas.gov.
11/9/22