Personal Mobile/Cell Phone Number in OPUS
Employees are encouraged to take a moment to update your personal information in OPUS to include your mobile/cell number. This phone number update allows you to receive important retirement information from the Florida Retirement System (FRS) using secure two-step authentication.
Do I have to provide my personal mobile/cell phone number in OPUS?
No. It is recommended, but not required.
Will the FRS send me text messages if I provide my number?
Yes. By providing your phone number, you agree to future text message alerts related to your retirement account from the MyFRS Financial Guidance Program, subject to service provider standard text messaging, data, and phone rates.
Why should I provide my personal mobile/cell phone number?
The FRS is implementing new security standards and your number provides an extra layer of security. The FRS can authenticate your identity by sending you a text message on your mobile/cell phone.
You will have access to important FRS notifications related to your retirement account.
If you are unable to log in to myFRS online, you can easily request your user ID and password by email (with mobile phone code authentication), rather than waiting for a letter in the mail which can take 5 to 7 days.
Will Pinellas County contact me if I provide my number?
Yes. Pinellas County will occasionally contact employees using their personal cell phone numbers for emergency announcements or reminders about important deadlines.
If I enter my personal mobile/cell phone number in OPUS, will it be subject to a public records request?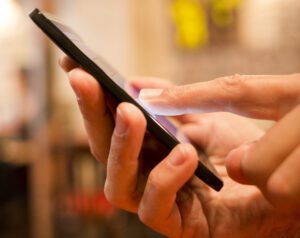 How Do I Add/Update My Mobile Phone Number?
Log in to OPUS at https://opus.pinellascounty.org.
From the navigator icon (3 lines at top left), click PIN Employee Self Service and Personal Information.
In the Phone Numbers section, click Update.
Click the green plus symbol, select Personal Mobile from the drop-down menu, and enter your number. If you need to update it, click in the number field and type the correct number.
Click Next.
Click Submit.
For a printable guide with screenshots, see the Personal/Mobile Cell Number OPUS Screenshots Guide.
4/20/23
5/1/23