Preparing Pets for Emergencies
Pets are an important part of your family. Making an emergency plan that includes them, especially for hurricane season, is part of providing them with the best care possible and an essential step while living in Florida.
Pet Preparation Tips
Microchip your pet in case you get separated and keep your contact information updated with the vendor.
Make sure your pet's vaccinations are up to date, their county license is valid and contains the pet's microchip information, if applicable.
Take a photo of you and your pet together. Keep it with your important documents and on your phone.
Build a pet emergency kit from the list provided below.
If you are ordered to evacuate, take your pets with you. Do not leave them behind.
Keep your pets on a leash or in a carrier.
Wherever you end up sheltering during a storm or disaster, make sure your destination is pet friendly. Use your favorite search engine to research accommodations early and include the search term "pet friendly." If you don't use technology, call your friends or your vet to get recommendations about pet-friendly accommodations.
Pinellas County has multiple pet-friendly shelters. After an evacuation is called, you can view a map to find the location of a pet-friendly public shelter near you.
Pinellas County pet-friendly shelters are for cats and dogs only.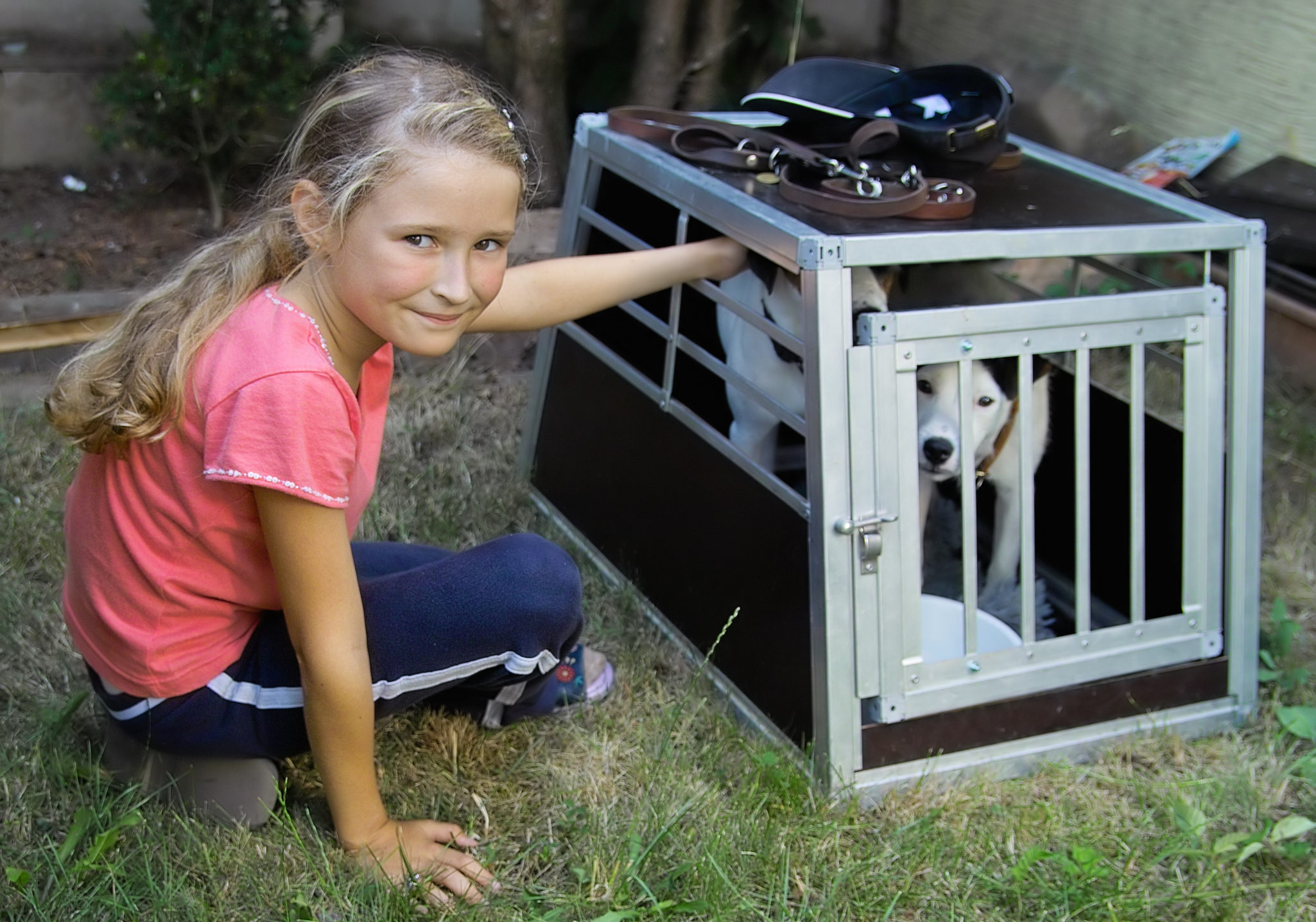 Preparing your pet for an emergency includes making sure they are safely transported in a secure pet carrier.
If you are ordered to evacuate, never stay at your home because of your pets.
Evacuate and take them with you.
If you stay, you will be putting yourself and your pets in a potentially life-threatening situation.
Pinellas County has multiple pet-friendly shelters.
Reach out to friends who live in a non-evacuation area to see if they can take your pets during the storm.
Look for pet-friendly accommodations. Ask your vet if they board pets during emergencies or if they could recommend a boarding facility out of harm's way.
Please be aware that if you stay in your home after an evacuation is ordered, emergency personnel will not be able to rescue you until conditions improve. If you require rescue, it will be more difficult if you have one or more pets.
Basic Supplies for Pets
Pet food and water for a minimum of two weeks
Identification and current microchip information
License tag and form received after rabies vaccination
Immunization records from your vet
Photo of your pet with you
Collar and leash
Medications for a minimum of two weeks, with instructions
Treats and/or food to aid administering medications.
Toys/blanket
Cat litter, pan and scoop.
Plastic pet waste bags
Pet-friendly disinfectant
Paper towels
Carrier or crate
Newspaper or other lining
Evacuating with Pets
Evacuating close to home, but outside of the hazard area is the best option.
Have a plan for the following situations:
Plan on bringing your pet with you. Never leave your pet behind in harm's way.
For a hurricane, plan to stay outside of evacuation areas.
Consider staying with family, friends or in a hotel or motel.
Plan ahead for your pet by identifying pet-friendly accommodations ahead of a storm and store their contact information in your phone to make reservations quickly.
Be sure to check the evacuation zone of your destination at disaster.pinellas.gov.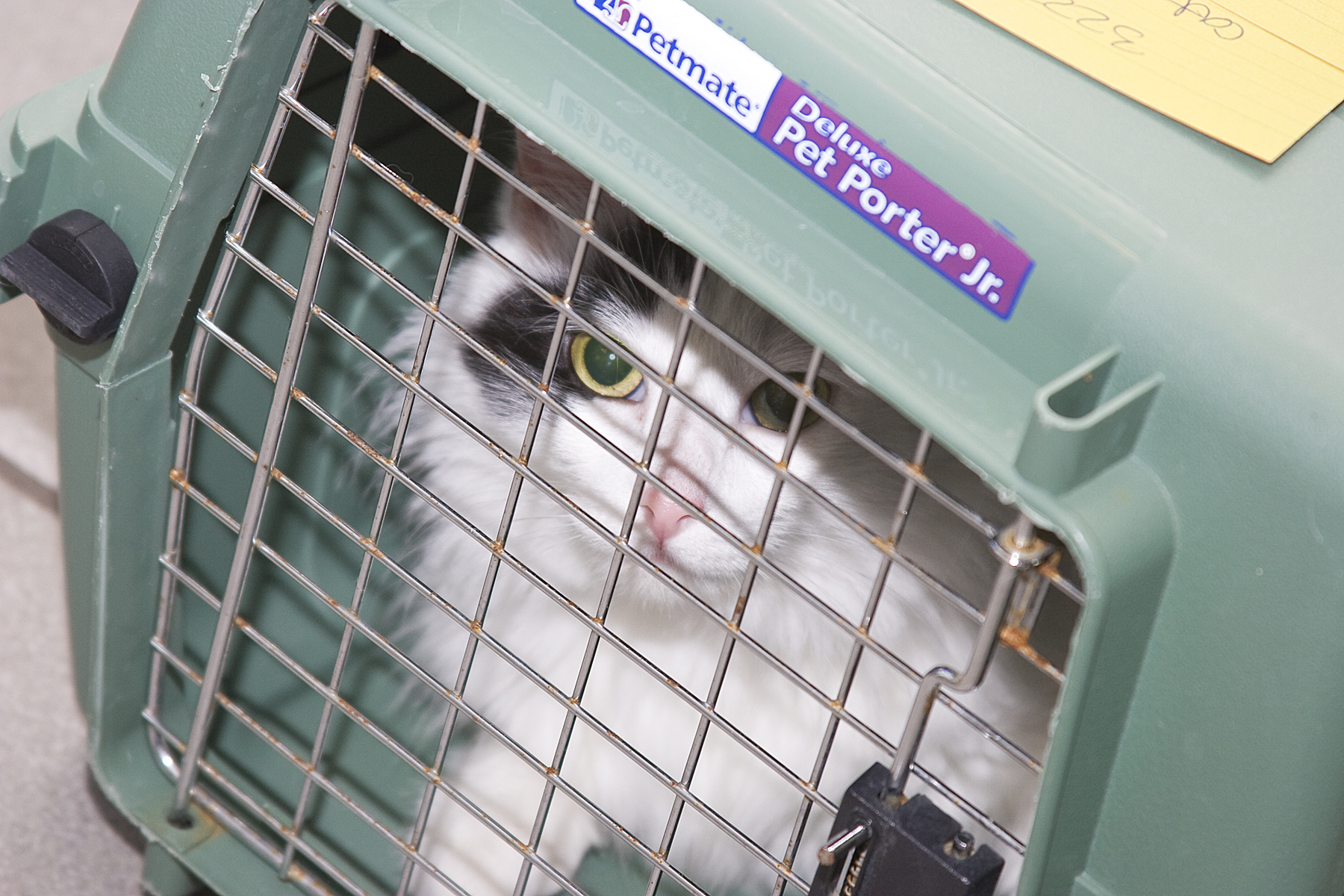 Pets are required to be housed in a carrier at pet-friendly shelters in Pinellas County.
Pet-Friendly Shelters
Public shelters will be opened for hurricanes and strong tropical storms, including pet-friendly shelters for dogs and cats.
Not all shelters will be open for every storm. The shelters for each storm will be posted as the evacuation orders are announced, including pet-friendly shelters. You will be able to see which shelters are open from our Public Shelter site.
Pet owners must be at the shelter with their pet to care for their needs, including feeding, walking and administering medications.
Pets are not allowed to stay with owners at a shelter. They will be housed in a separate area within the shelter in crates or carriers. You must bring your own appropriately sized crate or carrier.
Basic pet food and water will be provided, but you can bring your own.
If your pet has a special diet, you must bring your own food.
If your pet is classified by Pinellas County Code as a dangerous dog, they cannot be kept at a pet-friendly shelter.
Advance registration is not required.
Service Animals
Anyone with a trained service animal that has been individually trained to do work or perform a task for a person with a disability is allowed in any shelter. There is no registration requirement for a service animal.
Special Needs Residents with Pets
Service animals may come with you to the special needs shelter, but pets are not allowed. If you bring your service animal to a special needs shelter, you must be able to care for them yourself. Special Needs shelter staff will not be able to assist with animal care.
Make a plan to board your pet or have someone care for it at their home.
As a last resort, if you are registered for a special needs shelter, Pinellas County Animal Services will care for your dog or cat at the animal shelter during the storm.
Please note that pets with chronic medical conditions or that require specialty medical care, including insulin-dependent, seizure medicine or special pet foods, cannot be cared for at the animal shelter. Other pets that require once-a-day medications—other than medications previously noted—will be accepted.
Pets will be returned to owners when they return home as soon as possible, but there can be delays due to conditions and staff availability.
Call Pinellas County Animal Services at (727) 582-2600 to register your pet.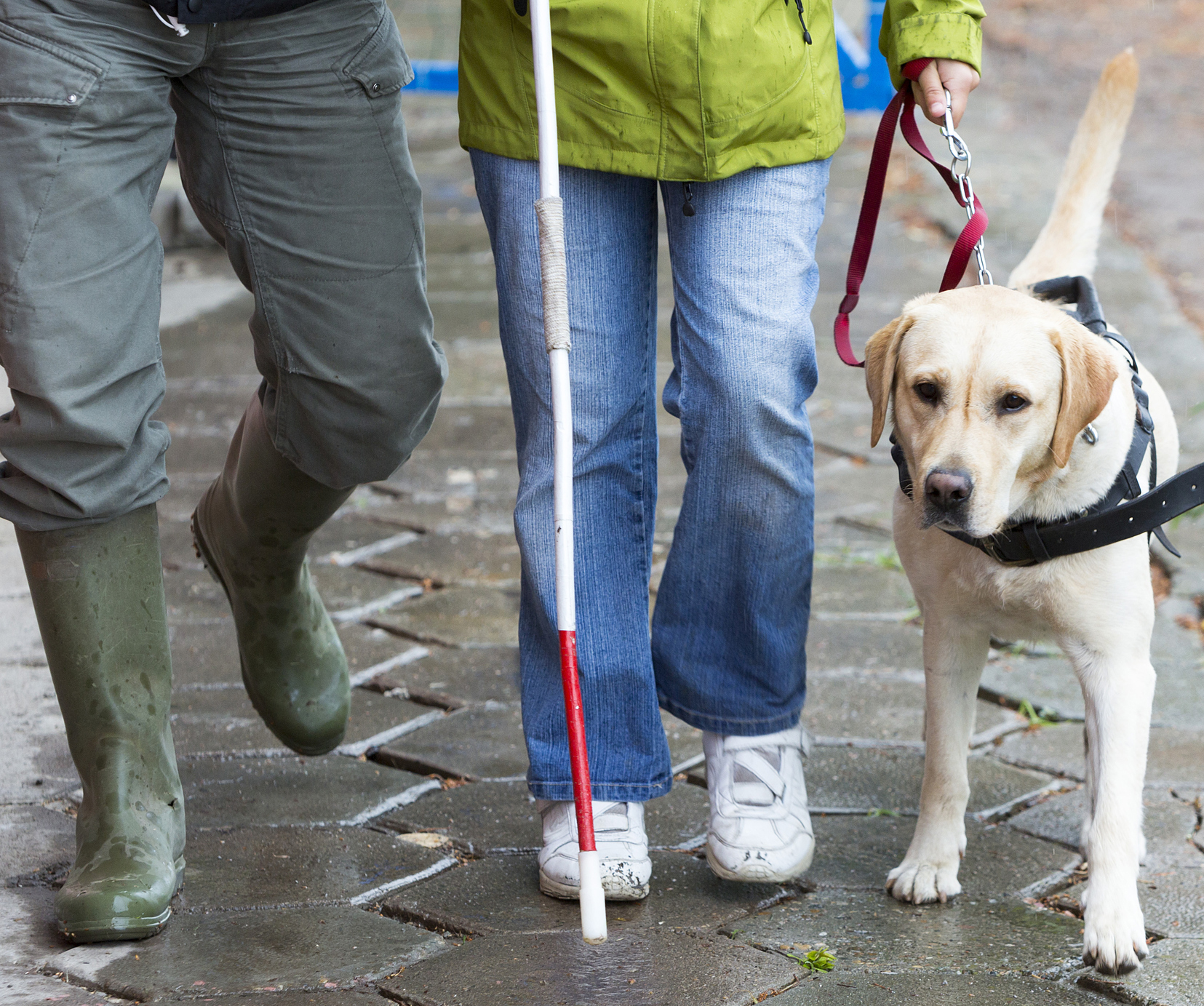 Service animals help special needs residents with daily activities.