Emergency Information
Last updated on
In the case of a large-scale emergency in Pinellas County, this page will be updated on an ongoing basis.
In the case of a fire, police or medical emergency, call 9-1-1.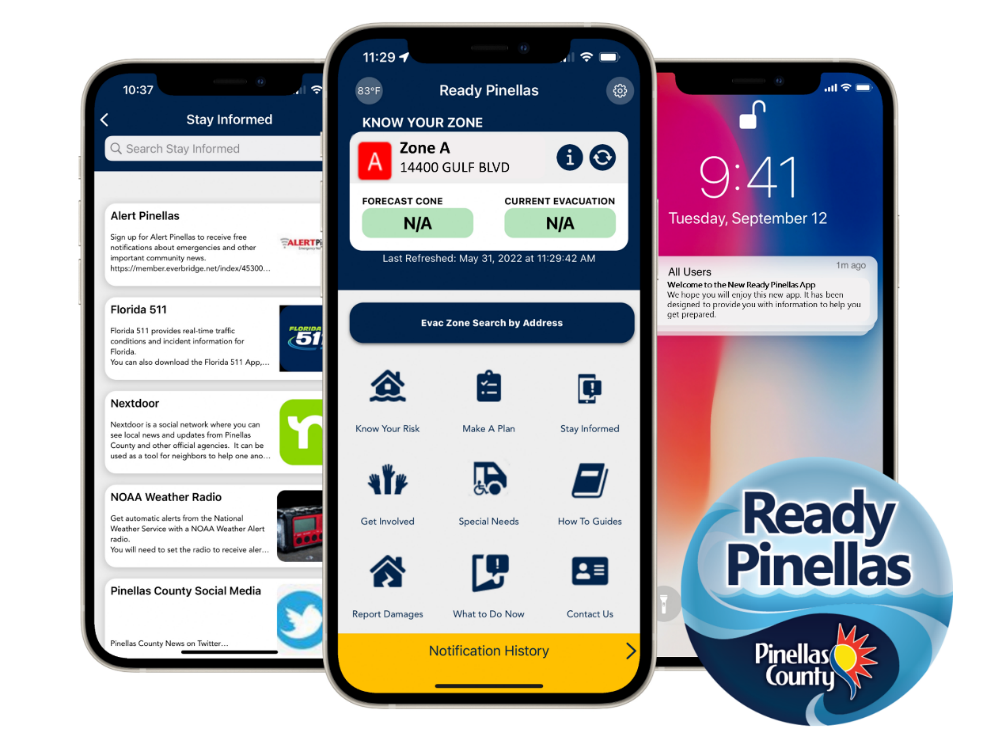 Look Up Your Evacuation Zone 
 
Pinellas County Emergency Management updated evacuation zones in 2022 based on the latest data and storm surge models. Nearly 48,000 households have a new evacuation zone. Make sure you check your zone before a storm comes our way.
Be Prepared
Evacuation Orders: None
Public Shelters: Closed
County Information Center: Closed
Traffic Information
News & Events 
Pinellas County announces updated Ready Pinellas emergency planning app

Pinellas County updates hurricane evacuation zones

View all Emergency Management news
During emergencies, updates will be posted on our Twitter feed: @PinellasGov
Tweets by PinellasGov