Florida Botanical Gardens
Florida Botanical Gardens
12520 Ulmerton Road
Largo
,
Florida
33774
United States
Google Map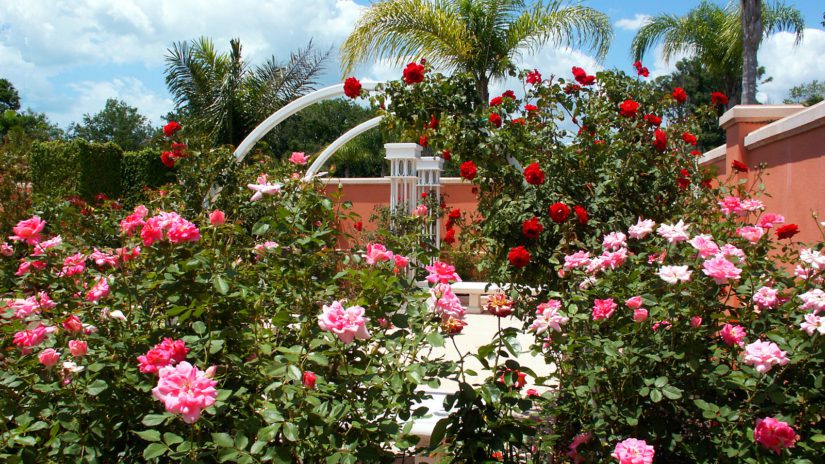 Enjoy Holiday Lights in the Gardens through Jan. 1, 2023
The Florida Botanical Gardens Foundation invites you to attend its annual winter fundraiser through the new year. During Holiday Lights, The Gardens will sparkle with one million, twinkling, LED lights and feature vibrant laser lights and lighted figures to wow guests of all ages. You can help support the Foundation's mission through a suggested $10 donation per person, ages 12 and under free. Learn more…
Florida Botanical Gardens Vegetation Fuel Reduction
Pinellas County Parks and Conservation Resources is mechanically thinning overgrown vegetation to promote a healthy diverse ecosystem and reduce fuel loads of the Natural Area.  Palmetto has become the dominant understory and is growing at densities that shade out and will not allow the growth of the normal healthy diversity of groundcover vegetation. The overgrown vegetation also extends into the road and parking lots creating a safety hazard. For the safety of our visitors the parking lot on the east side of the road and the Natural Area will be temporarily closed.  Weather permitting, work will begin on Monday, October 24th and should be completed by 5:00 PM on Friday, October 29th.
County staff will be using heavy equipment to reduce the vegetation. This process can throw large pieces of vegetation and is dangerous to people in the vicinity.  Again, for the safety of our citizens, portions of the trails must be temporarily closed to complete this fuel reduction work.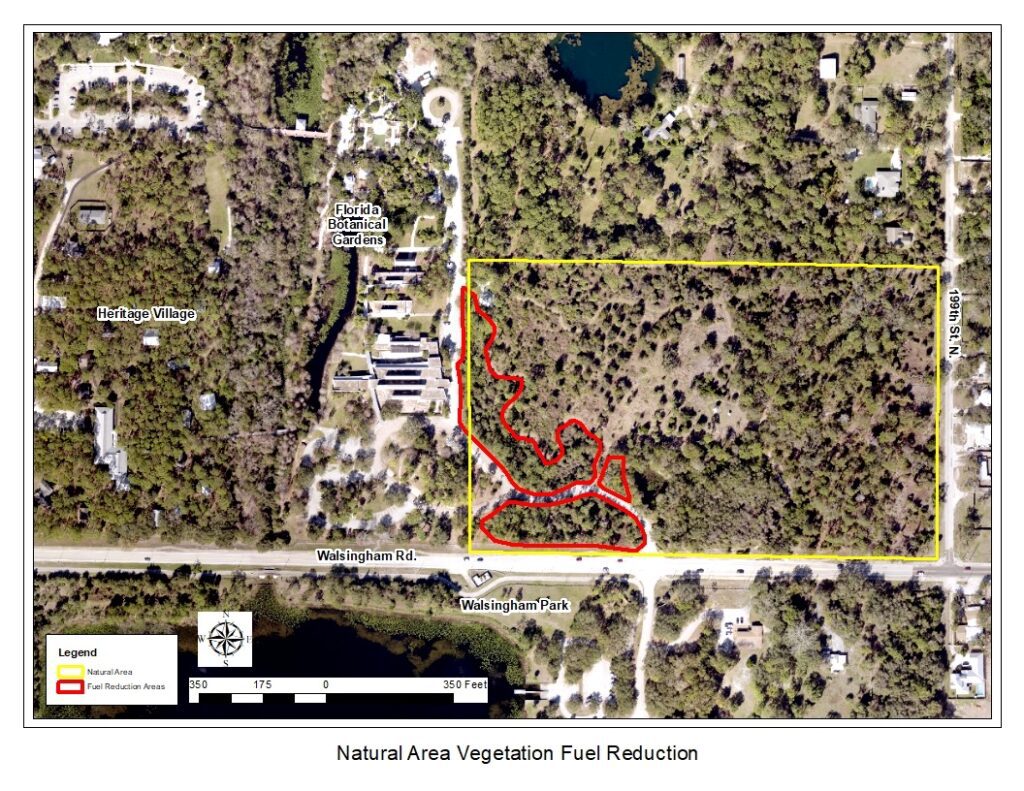 Learn How Florida Grows
Visitors to the Florida Botanical Gardens can relish the natural wonder of Florida while enjoying a walk through 150 acres of formal gardens, scenic landscapes, and native habitats.
Visit the Florida Botanical Gardens Foundation's website to learn more about the park and view upcoming events.
Admission / Hours
Admission is free. The Gardens are open daily from 7 a.m. to 5 p.m., except for the day after Thanksgiving and Christmas Day. Leashed pets are welcome. Entrances are located at 12520 Ulmerton Road and 12211 Walsingham Road.