Community Development Division
Community Development, a division of the Housing and Community Development Department, implements programs that expand affordable housing opportunities, revitalize neighborhoods, and improve community infrastructure, facilities, and services.
Quick Facts
Down Payment Assistance Loans
Pinellas County offers up to $50,000 in an interest-free, deferred payment loan to help with down payment and closing costs.
Home Repair Loans
Pinellas County's Home Repair Loan Program provides up to $55,000 in an interest-free loan, to help low- and moderate-income homeowners make eligible improvements to their homes.
Independent Living Grants
Pinellas County offers grants of up to $10,000 to low- and moderate-income homeowners for home accessibility improvements to enhance the lives of physically disabled residents.
June 7, 2023, 4:00 pm | Pinellas County Communications – Palm Room
The Affordable Housing Advisory Committee (AHAC), appointed by the Board of County Commissioners, reviews policies and procedures, ordinances, land development regulations, and…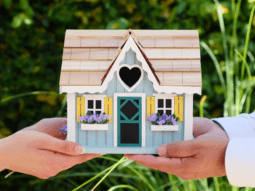 Notice of Public Hearings/Public Meetings
4/5 AHAC meeting – CANCELLED
Notice of Funding Availability
Notice of Availability for Viewing
2023-2024 DRAFT Annual Action Plan
Pinellas County has prepared the 2023-2024 Annual Action Plan that identifies housing and community development needs, priorities, objectives, and strategies as well as the FY 2023-2024 proposed projects. The Action Plan is available for public comment from May 14, 2023 through June 12, 2023. Public comment on the Action Plan is invited during this time. Comments should be sent to cdplanning@pinellas.gov or to the Community Development Division, Pinellas County Housing and Community Development Department, 440 Court Street, 2nd Floor, Clearwater, FL 33756.
2021-2022 Consolidated Annual Performance and Evaluation Report (CAPER)
Pinellas County's CAPER for the 2021-2022 Community Development Block Grant (CDBG), HOME Investment Partnerships (HOME), and Emergency Solutions Grant (ESG) programs, including Community Development Block Grant Program – Coronavirus Response (CDBG-CV) and Emergency Solution Grant – Coronavirus Response funds (ESG-CV) has been submitted to HUD for approval.