Site Development
Service Area: Unincorporated Pinellas County
Pinellas County Municode: Chapter 154 —
Site Development and Platting: Information on site development, platting, and other engineering requirements.
Site Development
Site Plan Review Listing — Listing of site plan name, A/P/D number, approval date, review type, site status, use, engineer and more.
Platting
A plat is a map that shows the subdivisions of a piece of land. Any land that will be subdivided into two or more lots must be platted before it is sold.
Plat Checklist — Related to subdivision plats and the platting process. A compilation of the requirements found in Chapter 177 of the Statutes for the State of Florida and Section 154 of the Pinellas County Code Book.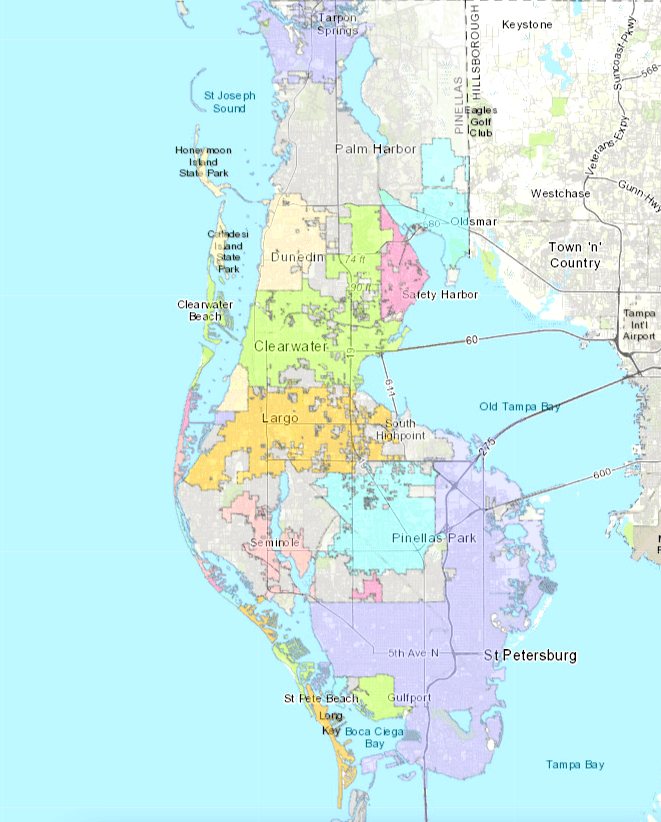 Check for Service Area
Completion Bonds
Subdivision — Instructions and samples related to bonds, including completion and maintenance bonds — Sample

Irrevocable Letter of Credit — Samples:
Maintenance Bonds
Subdivision — Instructions and samples related to bonds, including completion and maintenance bonds — Sample

Irrevocable Letter of Credit — Samples: