Tree Removal / Habitat / Environmental Compliance
Our service area includes unincorporated Pinellas County, including Belleair Bluffs, Belleair Shore, Indian Shores and Redington Shores. Residents in other areas of Pinellas County will need to contact their cities directly.
Pinellas County Municode: Chapter 138 Division 3 and Chapter 166
Environmental and Natural Resource Protection
Trees and native vegetation provide beneficial public resources. It's crucial to protect our natural ecosystem by:
Maintaining adequate tree numbers.
Replanting vegetation.
Landscaping vehicular areas.
Managing undesirable plants.
Preserving wildlife and its habitat.
Providing a tree bank fund.
For questions, call us at (727) 464-3480 or email bdrsgroup@pinellas.gov.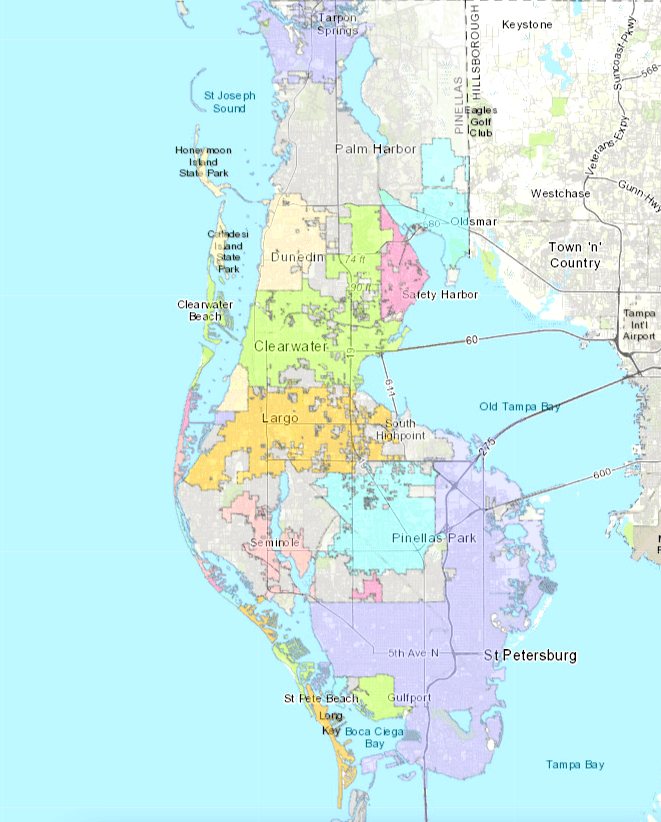 Check for Service Area
Applications for Tree Removal and/or Construction
Frequently Asked Questions (FAQ): Our FAQs are currently being revised to address changes to the Land Development Code (2019) and as a result of Florida House Bill 1159 (2019).
Removal of trees in unincorporated areas on private property:
Exotic Tree Removal
Sec. 138-3653: Undesirable trees/plants
Undesirable plant species removal requires a permit, but most are not assessed a fee. In designated conservation easements and wetlands regulated under F.S. 373 and F.S. 403, the department must approve any removal plan that addresses targeted species, the extent and method of removal, stabilization measures and more.
Examples of Exotic Invasive Trees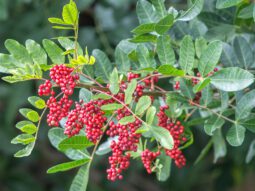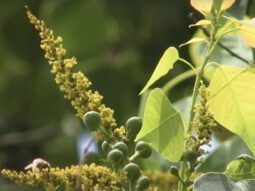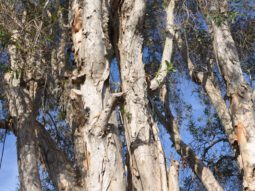 Landscaping Options
Habitat Management and Protection
Protection
Sec. 166-49: Vegetation protection during construction
All trees 4S diameter at breast height (DBH) or greater, or any vegetation within wetland and/or upland buffer areas
Sec. 166-50: Upland buffer adjacent to wetlands
Sec. 166-52: Protection of endangered, threatened or species of special concern
Vegetation Maintenance
Sec. 138-3651: Application of landscape regulations and required maintenance
Sec. 166-56: Vegetation installation and maintenance
Examples of Correct Silt Fencing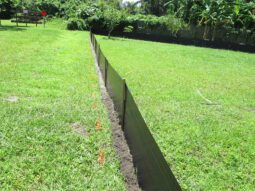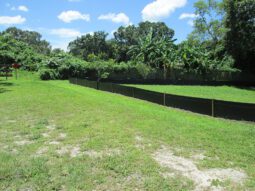 Examples of Incorrect Silt Fencing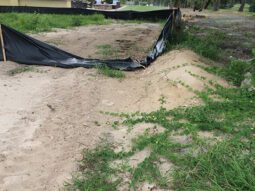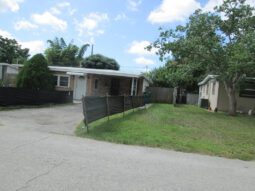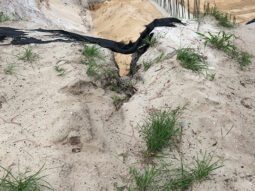 Other Environmental Regulations
Removal of Trees from Public Right-of-Way
Tree removal within the public right-of-way requires a Right-of-Way Utilization Permit.
Mangrove Trimming
Additional Resources
Watershed Management protects and improves the environmental and aesthetic quality of County surface waters, such as creeks, streams, lakes, bays and coastal waters.
Mangroves are protected by the State's Mangrove Trimming and Preservation Act. Pinellas County enforces this statute.
Please take our Customer Survey.