Discover Careers with the Department of Solid Waste

Looking for a career with the Pinellas County Department of Solid Waste? Follow these steps to apply:
Select "Current Openings"
In the "Department/Division" box, select and save "BCC: Solid Waste Department"
Click "Search"
Click on job title of your interest and apply.
Rewarding Opportunities
Whether you're a seasoned professional or just starting out, fast-forward your career and join the team of employees at the Department of Solid Waste. Positions are available for every skillset and experience level. Our employees provide first-class services to the public and our customers through our award-winning integrated waste management. With one of the most advanced waste management systems in the United States, the Department of Solid Waste offers employees the opportunity to contribute to our community's superior environmental stewardship.
We offer a variety of professional and technical career opportunities, including positions in the fields of:
Accounting & Finance
Administration
Building/Equipment Maintenance
Chemistry
Contract Management
Electrical
Engineering
Environmental, Health, and Safety
Environmental Science
Landscaping
Mechanical
Project Management
Public Education & Outreach
Recycling
Regulatory Compliance
Water Plant Operation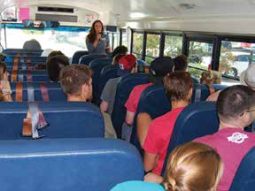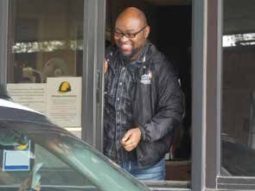 Join Our Team
With a workforce of more than 1,800, and an average employee tenure of 12 years, Pinellas County Government believes that its employees are the foundation of our organization's excellent performance. Opportunities are available for both personal and professional growth, along with career advancement. We are committed to ensure a safe, comfortable work environment for our employees and offer competitive pay and benefits. This allows us to recruit, select, retain and cultivate a dynamic, talented workforce.
What We Offer
Tuition Reimbursement
Health and Wellness Incentives
Dental Insurance
Team Networking Events
Promotion Opportunities
Career Paths and Career Ladders
Employee Referrals and Rewards Program
Educational and Training Opportunities

Florida Retirement System
Paid Holidays and Leave Time
Leadership and Community Service Opportunities
Pride in Making a Positive Contribution to Conserve Resources and Protect the Environment
For information on insurance plans, health and wellness incentives, tax savings accounts, leave time and more visit www.pinellas.gov/topic/employee-benefits. Pinellas County is an equal opportunity employer.
Who We Are
Our mission is to manage solid waste as a resource through applied environmental and societal principles.
Our vision is Zero Waste to Landfill by 2050.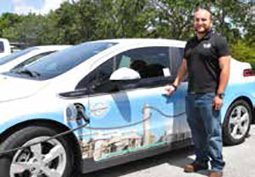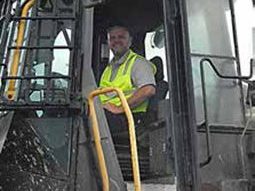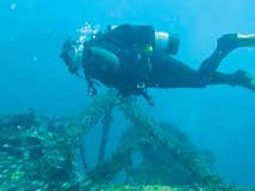 At the Department of Solid Waste, our success is a reflection of our more than 70 dedicated employees. We are committed to public outreach and education as we promote our efforts to reduce, reuse, recycle and recover resources.
Resource Conservation
Pinellas County Solid Waste staff conserves resources by practicing the Waste Management Hierarchy.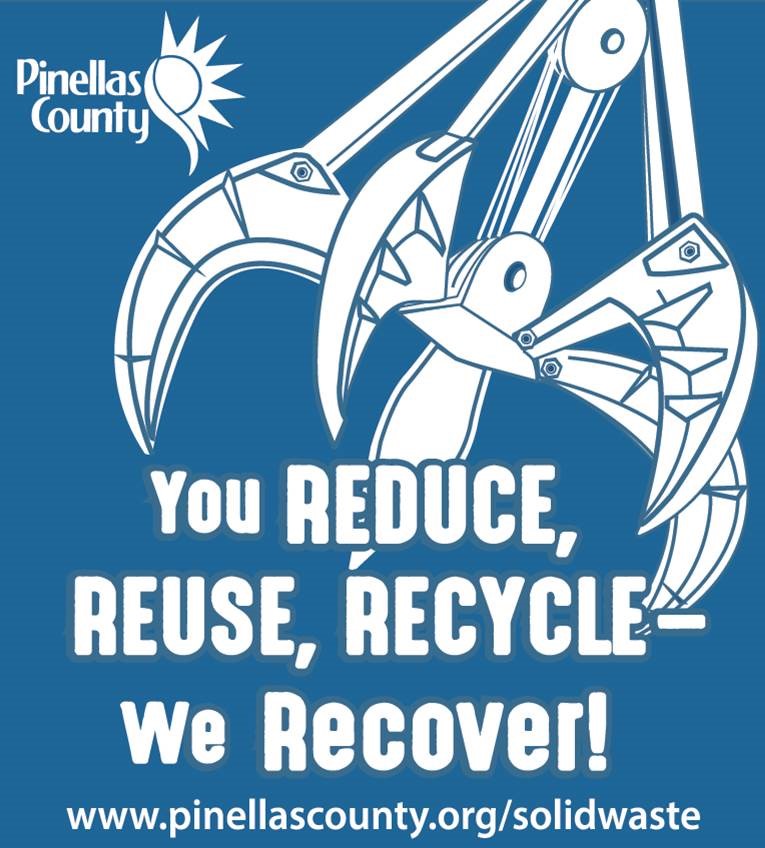 Reduce: Our Business Waste Assessments staff educates an average of 90 businesses each month on how to reduce the amount of waste they generate.
Reuse: A yearly average of 250,000 pounds of used household products such as paint, cleaners and automotive fluids are donated to Pinellas County residents through the Swap Shop.
Recycle: We have constructed 42 reefs on and offshore from environmentally safe construction and demolition waste to provide valuable underwater habitats for marine life.
Recover: The equivalent of over 45,000 homes are powered each day with electricity provided by our Waste-to-Energy Facility, which uses garbage as fuel.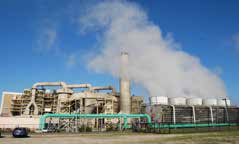 Accomplishments in Reduction & Recycling
Our Industrial Water Treatment Facility efficiently treats over 1.5 million gallons of site surface water per day to provide high-quality water to the Waste-to-Energy Facility. This reduces our dependence on drinking and reclaimed water, while improving our water quality.
Did you know that over 66% of all waste generated in Pinellas County was recycled in 2022?
Yet, there is still room for improvement. According to the County's 2021-2022 Waste Composition Study, 17.6% of incoming waste was recyclable material such as paper, cardboard, plastic, glass and metal containers; items that could have been recycled through local curbside and drop-off recycling programs.
As a Department of Solid Waste employee, you can be part of the solution in helping to implement the 28 strategies in the 30-year Solid Waste Master Plan.
Get Involved
SWANA – The Solid Waste Association of North America (SWANA) is an organization of more than 10,000 public and private sector professionals committed to advancing from solid waste management to resource management through their shared emphasis on education, advocacy and research. SWANA offers free membership for full-time students, a MentorMatch program, and scholarships.
Volunteer – learn how you can make a difference by volunteering with the Department of Solid Waste or Keep Pinellas Beautiful.
Additional Resources
Contact Us
Pinellas County Solid Waste
3095 114th Ave. N.
St. Petersburg, FL 33716
www.pinellas.gov/solid-waste
Pinellas County Human Resources
400 S. Ft. Harrison Ave.
Clearwater, FL 33756
www.pinellas.gov/human-resources
Explore our careers!
www.pinellas.gov/jobs-career-opportunities
EOE/AA/ADA/DFW/VP
Certain service members and veterans, and the spouses and family members of the service members and veterans, receive preference and priority in employment by the state and are encouraged to apply for the positions being filled. Funding for this booklet was provided by Pinellas County Solid Waste. Produced in cooperation with Pinellas County Communications and Human Resources. Pinellas County complies with the Americans with Disabilities Act. To obtain accessible formats of this document, please call (727) 464-4062 (V/TDD)