Life Insurance Plans
Pinellas County's life insurance plans are administered by Securian Financial. Plan documents are issued by Minnesota Life Insurance, a Securian affiliate.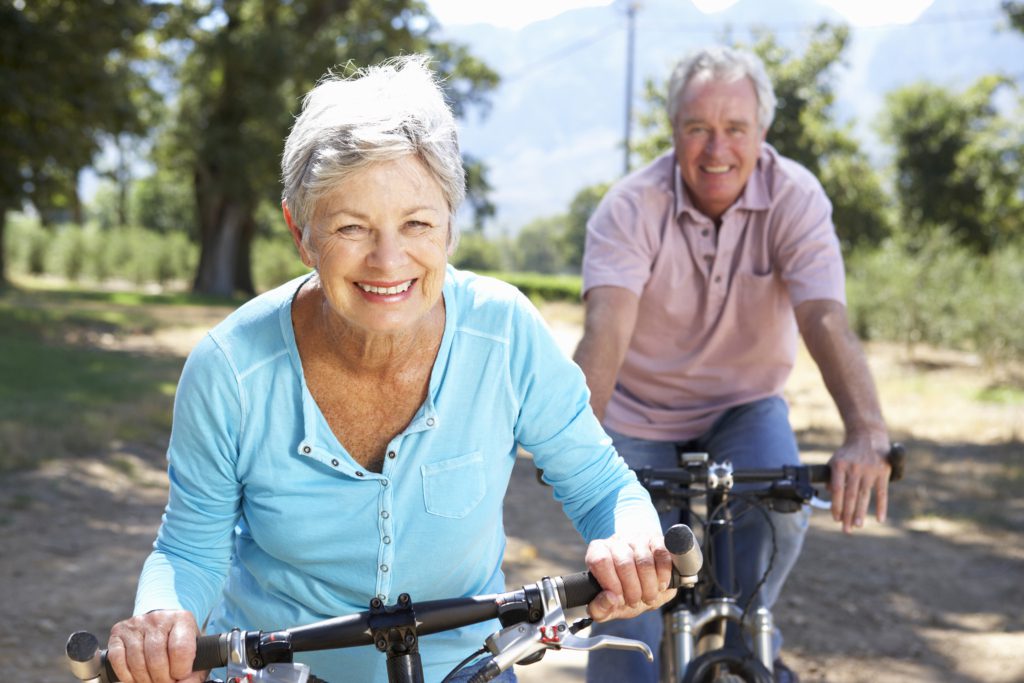 For more information, contact employee benefits by email or phone at (727) 464-3367, option 1:
Basic Coverage
No cost to the employee.
The County provides basic group term life insurance to all permanent employees working at least 20 hours per week at no cost in an amount equal to your annual salary rounded up to the next $1,000. Example: If your salary is $43,500, you receive $44,000 in life insurance at no cost.
Supplemental Coverage
You may purchase supplemental life insurance in addition to the basic coverage.
The employee pays 100% of the cost.
Supplemental coverage is available in multiples of $5,000, up to $250,000.
No evidence of insurability or medical examination is required if the coverage is purchased at the time of initial eligibility (i.e., for a new hire or if you change from temporary to permanent status), provided the optional coverage does not exceed three times the base salary.
Rates for life insurance coverage are based on your age group (see Supplemental Life Insurance Cost chart).
Moving to a new age group becomes effective on the first day of the month after your birthday.
Evidence of insurability is required if you apply during a non-enrollment period or request more than $20,000 coverage. To complete the Medical History Statement, log in to Securian with policy number 34740 and access key of Pinellas.
You may cancel coverage at any time by submitting a Qualifying Event Status Change Form to Employee Benefits.
Supplemental Life Insurance Cost
| Age Group | Rate Per Pay Per $5,000 |
| --- | --- |
| <30 | $0.32 |
| 30-39 | $0.48 |
| 40-49 | $0.62 |
| 50-59 | $1.25 |
| 60-69 | $3.02 |
| 70+ | $6.09 |
Example:
If you are 45 years old, the cost to purchase $20,000 in supplemental life insurance is $2.48 per pay period.
Reduction in Coverage at Age 65
There is a reduction in coverage provision built into both the basic and supplemental life insurance plans beginning at age 65. See the schedule shown at right.
Example: If Tim has $60,000 in life insurance, when he turns 65, his policy value will be reduced to a value of 65% which is $39,000. When Tim turns 70, his policy value will be reduced to a value of 45% which is $27,000. When he turns 75, the policy value will be reduced to a 30% value which is $18,000 and when he turns 80, the value will be reduced to a 20% value of $12,000.
Life Insurance Coverage Reduction
| Age Group | Value of Policy |
| --- | --- |
| <65 | no reduction |
| 65-69 | 65% |
| 70-74 | 45% |
| 75-79 | 30% |
| 80 and over | 20% |
Beneficiary Designation
You may designate or change your life insurance beneficiary at any time. Keep this in mind if you have a change of status event such as a marriage.
To name a person(s) as your beneficiary, use OPUS:

OPUS > PIN Employee Self Service > Benefits > Beneficiaries > Update Beneficiaries
You will need to enter the social security number for your beneficiary.

To name a trust, charitable organization or your estate as your beneficiary, complete the Life Insurance Beneficiary Designation Form.
Accidental Death and Dismemberment Benefit:
An AD&D (accidental death and dismemberment) provision applies to both the employee's county-paid basic coverage and employee-paid supplemental coverage.
This benefit increases the amount payable for certain types of dismemberment or accidental death.
AD&D does not apply to spouse/children optional dependent coverage listed below.
For more information, see the Life Insurance Plan.
Dependent Life Insurance
You may purchase supplemental life insurance for your spouse or dependents. You will receive the benefit payment if the person dies while covered under the policy.
Employee pays 100% of the cost.
Dependent life insurance does not require a beneficiary designation. The employee is the beneficiary.
There are two package options offered based on the coverage desired. The cost is the same regardless of the number of people you are covering.
Coverage for dependent children is from live birth through age 25. Continued coverage may be available for disabled children. Refer to the definition of a child in the Group Life Insurance Policy for more information.
EMPLOYEE DEPENDENTS: If you and your dependent (spouse or child) both work for the County, you may not cover each other for dependent life insurance. If both parents work for the County, your dependent children can only be covered by one parent, not both.
You may cancel coverage at any time by submitting a Qualifying Event Status Change Form to employee benefits.
Dependent Life Insurance Rates
| Options | Biweekly Rate |
| --- | --- |
| $10,000 coverage for spouse and $5,000 for child(ren) | $1.66 |
| $20,000 coverage for spouse and $10,000 for child(ren) | $3.18 |
Examples:
Jane wants $10,000 coverage for her husband but has no children; she selects Option 1. Tom wants $20,000 coverage for his wife and $10,000 coverage for his five children; he selects Option 2.
Disability and Terminal Illness Waiver
The Life Insurance Plan contains a provision to waive premium and continue coverage for employees who are totally disabled for at least six consecutive months.
There is an accelerated death benefit to provide immediate payment for terminally ill employees with a life expectancy of 12 months or less if under age 60. See the Life Insurance Plan for more information.
Leaving Employment
Upon leaving county employment, there are a few options to continue your life insurance coverage. Elections must be made within 31 days from your last day of coverage:
If retiring, the basic life insurance amount may be continued as a county retiree. See Retiree Life Insurance.
If you are not retiring, you may be able to continue your coverage with Securian. Log in to the Securian Coverage Continuation site with policy number 34740 and access key of Pinellas to review options, calculate costs and obtain application forms. For assistance, call (866) 365-2374.
WrapPlan (Transamerica)
WrapPlan group universal life coverage with Transamerica is no longer accepting new enrollments.
Employees who already have this coverage should call Transamerica customer service at (888) 763-7474 for information or assistance with their coverage.
To close out your account, use the Request for Surrender Form.
Additional Benefits
Securian provides other benefits to employees covered by the life insurance plan at no additional cost including:
Legal, Financial and Grief Resources. Visit LifeBenefits.com/LFG (user name: lfg and password: resources) or call (877) 849-6034.
Travel Assistance. Visit LifeBenefits.com/travel or call (855) 516-5433.
Legacy planning resources. Visit Securian.com/legacy.
Beneficiary financial counseling. Beneficiaries receiving $25,000 or more will be invited to take advantage of this program when the life insurance claim is paid.
12/14/22