Employee Discounts / YouDecide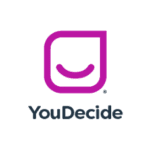 The program is available at no cost to all permanent County employees, regardless of your enrollment in Pinellas County's group medical plan.
Discounts
The wide range of discounts include:
Theme park tickets: Check for special offers before you go to Disney, Busch Gardens, SeaWorld, etc.
Cell phone discounts
Consumer item discounts such as:

Clothing
Computers
Flowers
Gym memberships
Rental cars
Restaurants
Travel such as hotels and rental cars
TV/Internet

Financial services, such as loans, insurance and tax services
To Register
Visit YouDecide at www.youdecide.com/Pinellas or call toll free at (888) 746-7236.
New employees are eligible on the first day of the month after a 30-day waiting period from their hire date.
To register, enter your name as recorded in OPUS, your County email address and the Pinellas County client ID PC597.
More Info
Tips for finding the best discount:

Click Discounts to view discounts by category (such as automotive, beauty & wellness, etc.).
To view discounts by company name, select a category, and view an alphabetical list of companies.

There is no cost to the County for this program.
Purchase decisions are the sole responsibility of the employee, and the County bears no responsibility for these personal decisions.
If an employee chooses to purchase any of the products/services offered, they deal directly with the companies participating in the YouDecide program.
5/3/22