Retirement Information for Employees
This is a summary. For detailed information on retirement, visit the Florida Retirement System (FRS) website at www.myfrs.com or call (866) 446-9377 to speak with an FRS representative.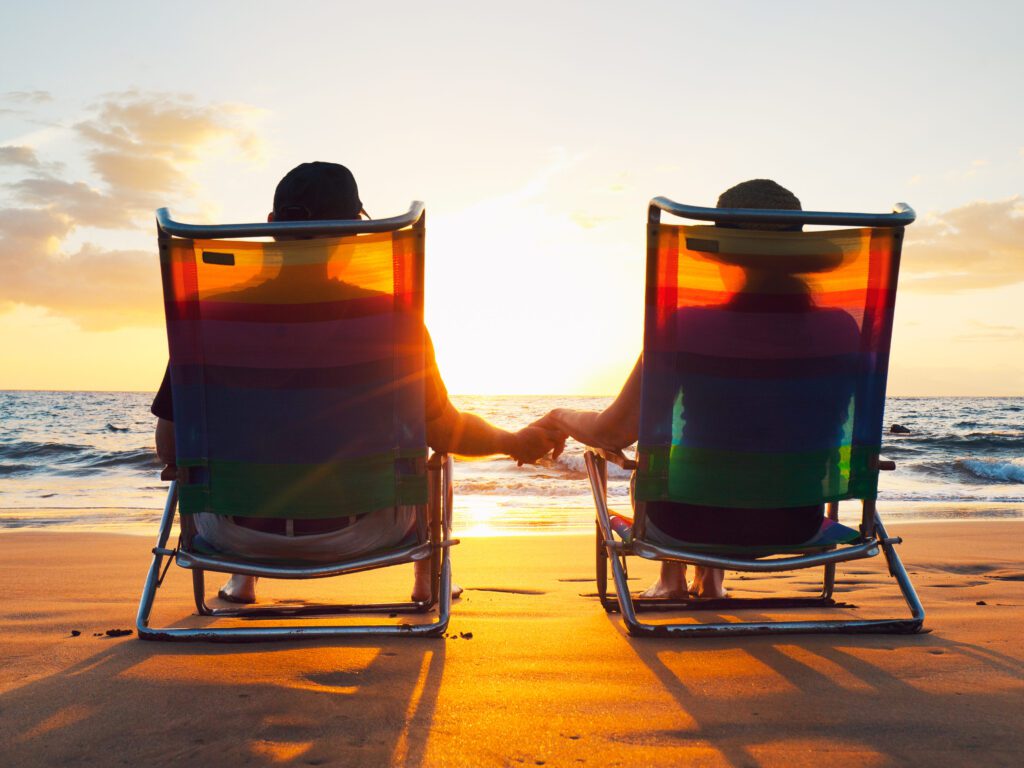 Retiree Benefits
Pinellas County employees are members of the Florida Retirement System (FRS). The provisions of the FRS cover all regular status employees. These retirement benefits — when incorporated into a plan including Social Security and personal savings such as deferred compensation — provide a measure of security during retirement.
See Retiree Benefit Plans or select from the list below:
How is Retirement Funded?
Pinellas County contributes to employees' retirement plan savings, and employees contribute 3% of their pretax pay towards the plan.
In addition, the County makes a separate contribution to the Health Insurance Subsidy (HIS) fund. The HIS pays eligible retirees a monthly benefit for each year of service to a maximum of 30 years. The subsidy helps offset the costs of purchasing health insurance once you have retired. Currently, this monthly amount is $5 per year of FRS service (for example, $100 per month for an employee who retires after 20 years).
When Can I Retire?
How many years does it take to be vested?
Currently, the FRS Investment Plan has a 1-year vesting period, and the FRS Pension Plan has an 8-year vesting period. (If you enrolled in the FRS prior to July 1, 2011, you only need six years of service to be vested in your Pension Plan benefit.)
An employee is always fully vested in their 3% annual contribution.
What is normal retirement?
Normal retirement occurs when you retire with full (unreduced) benefits based on your age and/or length of service. To be eligible for normal retirement under the Pension Plan, an employee must meet one of the following age and service requirements:
Age 65 with eight years of creditable service

If you were hired prior to July 1, 2011: Age 62 with six years of creditable service

Any age with 33 years of creditable service

If you were hired prior to July 1, 2011: 30 years of creditable service
What about early retirement?
You can retire any time after you are vested and within 20 years of your normal retirement age.
The normal retirement benefit is reduced 5% for each year you are under the normal retirement age of 65 and do not have 33 or more years of creditable service (or under the normal retirement age of 62 and do not have 30 years of service if you were hired prior to July 1, 2011).
Retirement Plans
Employees have a choice of two FRS retirement plans: Investment Plan and Pension Plan.
New employees are automatically enrolled in the FRS Investment Plan and have eight months in which to change to the Pension Plan if desired. All employees have a one-time second election opportunity to change from their current plan to the other plan.
To help you select the right plan, FRS provides an interactive video and customized estimates at choosemyfrsplan.com and a Retirement Plan Comparison Chart.
Investment Plan
Pension Plan
DROP
Create FRS Account
A Florida Retirement System (FRS) online account is useful to create customized estimates of monthly pension benefits, calculate investment plan account value, view retirement workshop presentations, access forms and more.
Get step-by-step instructions to create an online FRS account, including how to retrieve a forgotten PIN.
Planning for Retirement
Work or Volunteer After Retirement
Per Florida law, any retiree receiving an FRS pension is prohibited from working or volunteering for Pinellas County during their first six months of retirement, including temporary staffing. Retirees can work or volunteer for non-Pinellas County employers with no restrictions.
In the 7th to 12th month after retirement, retirees cannot receive pension or investment plan money and provide services to the County at the same time. They will need to suspend their payments in order to provide services to County during this time.
Beginning in month 13 of retirement, retirees may receive pension or investment plan money and work or volunteer for the County with no restrictions.
Materials for Pinellas County Retirees
10/25/22