Dental Plans
2023 Updates
We are pleased to offer two new PPO plans with expanded coverage including an increase in the annual maximum from $1,500 to $2,000 and 100% coverage for all preventive care including two cleanings and two exams. The current HMO plan is unchanged except that the maximum age for dependents has increased from age 24 to age 25 to align with our PPO plans and children up to age 13 can now go to a pediatric dentist.
For details, see the 2023 Dental Plan FAQs.
Pinellas County provides dental coverage to employees through Cigna. Group Dental Plan coverage is available to all permanent employees scheduled to work a minimum of 20 hours per week. Cigna offers two dental plans: HMO and PPO.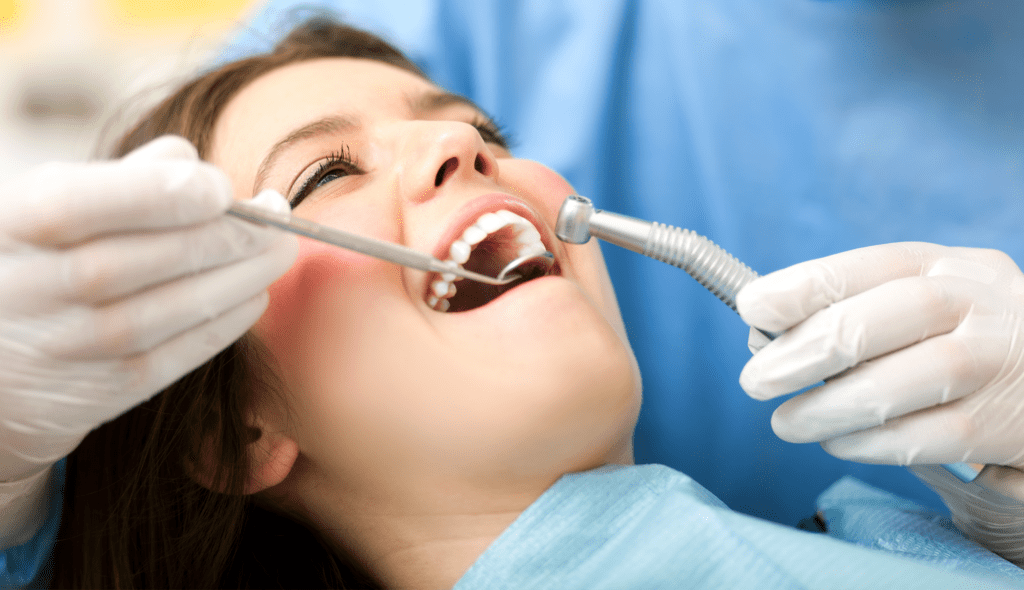 Plan design and premiums can be changed at any time with approval from the Board of County Commissioners.

Contact Cigna
Use the Cigna website or app to:
Find a dentist (including ratings and reviews)
Access click-to-chat (online chat)
View your claims
Get cost estimates
Print an ID card
Review your coverage
Quick Comparison Chart
| Item | Cigna HMO | Cigna PPO |
| --- | --- | --- |
| Premium | No premium | Premium required |
| Benefits | Copayments apply based on the procedure and the established fee schedule | 100% coverage for first $150 then 50% of next $2,700 |
| Maximum | No maximum annual benefit | Maximum plan year benefit of $1,500 |
| Network | Must choose a network dentist | Use any provider, but in-network is recommended for cost savings |
| Orthodontics | Not included | Covered for children and adults ($1,500 lifetime maximum) |
| Eligibility for Children | Through the end of the calendar year in which they reach age 24 | Through the end of the calendar year in which they reach age 25 |
Cigna Health Maintenance Organization (HMO) Plan
Cigna HMO Premiums Per Pay Period
| Coverage | 2022 and 2023 Premium Per Pay Period |
| --- | --- |
| Employee Only | $ 0 |
| Employee + 1 | $ 0 |
| Employee + 2 or more | $ 0 |
No premiums are charged for employees or dependents
Network benefits only. You are required to choose a dentist from the network. To locate a network provider:

Call your dentist to ask if they participate in the plan or visit www.myCigna.com.

Before scheduling an appointment, please contact Cigna Member Services at (800) 862-3557 to select your dentist.
Preventive services such as annual exams, x-rays, and cleanings are at no cost.
No maximum annual benefit.
Copayments apply based on the procedure and the established fee schedule.
Orthodontics are not included.
Coverage provides 2 cleanings and up to 4 exams per year as described in the Dental Charge Schedule.
ID cards are issued. Once you receive your card, contact Cigna to select your dental provider.
For more info, see:
Cigna Preferred Provider Organization (PPO) Plan
Cigna PPO Premiums Per Pay Period
Coverage
2022 Premium
2023 Premium
PPO Basic
2023 Premium
PPO with Orthodontia
Employee Only
$5.54
$6.86
$7.97
Employee + 1
$16.82
$20.85
$24.21
Employee + 2 or more
$22.77
$28.23
$32.78
The premiums charged for employees and dependents are shown above.
You may use any dentist, or choose a Cigna Radius network provider to reduce your costs. If you use a dentist outside the Cigna Radius network, you will pay more for the same service.
Plan pays 100% of the first $150 of covered expenses, and 50% thereafter in the plan year up to a $1,500 maximum reimbursement per each covered member per calendar year (includes orthodontics).
No deductibles or pre-existing condition limitations.
Coverage provides 3 cleanings and 2 exams per year.
ID cards are issued.
See the Cigna Dental Claim Form (login required).
For more info, see:
Dental Resources from Cigna
See Cigna Dental Health Resources for articles on topics such as dental anxiety, gum disease, dental emergencies, effects of smoking on your teeth, oral surgery preparation, types of dentists, kids' dental health, etc.
Enrollment
11/1/22