Guide to Managing Aerosol Cans
This resource has been developed by the Department of Solid Waste to provide businesses with guidance on how to properly manage wastes in accordance with federal, state, and local laws.
Aerosol Cans come in a variety of types and sizes and can be hazardous due to the propellant or the product within the aerosol can. If an aerosol can is no longer usable, contains product and becomes a waste, it can either be managed as a universal waste or hazardous waste.
Florida adopted the new Universal Waste Rule for Aerosol Cans on October 30, 2020, which allows for them to be managed as a universal waste.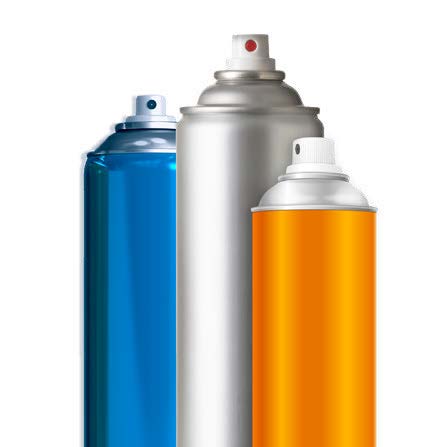 Compliance Tips
Written documentation of waste management/disposal is always recommended.
Best Management Practices
Conduct an inventory to determine which aerosols are essential to your business, and stop purchasing non-essential aerosol products, especially those containing hazardous constituents.
Train employees to hold aerosol cans upright when using them to maximize the use of the contained product. Otherwise the propellant will be used and there will be remaining product that is potentially hazardous.
Unclog or replace clogged aerosol can nozzles; otherwise, manage aerosol cans with clogged nozzles as hazardous waste.

Pinellas County's "Where Does It Go Search Tool" (www.pinellascounty.org/wheredoesitgo) provides recycling and disposal options for hundreds of materials!
Spent Aerosol Can Management Methods
Visit www.dep.state.fl.us/waste for information on hazardous waste disposal and recycling.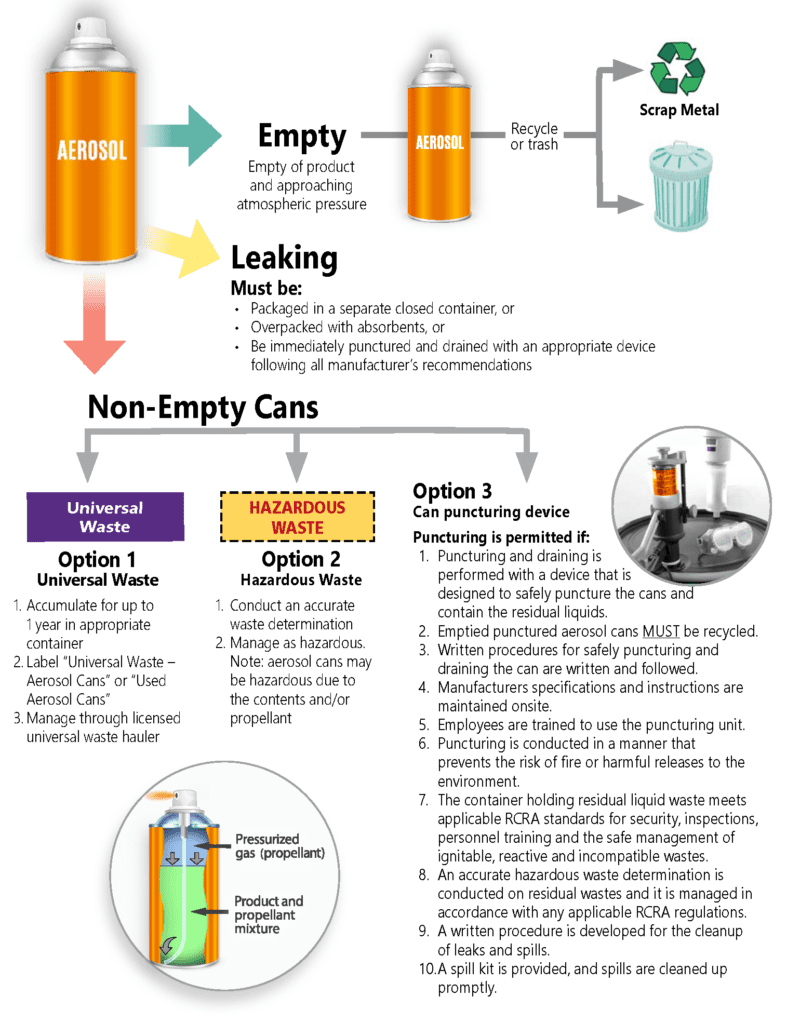 ---
Contact Us
For more information or to request a printed copy of this guide, contact the Pinellas County Small Quantity Generator Program at (727) 464-7500 or bwa@pinellas.gov.